Braces by Akinola, Carleton leads U.S. U-17 MNT over Turkey 5-1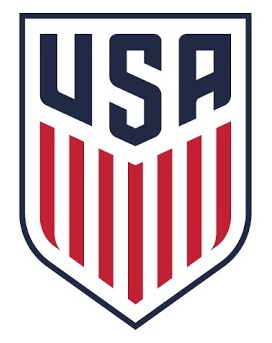 LAKEWOOD RANCH, Fla. (Via U.S. Soccer) – The first 23 minutes of Friday's Nike International Friendlies nightcap belonged to the visiting Turkey U-17 team. The 67 minutes that followed, however, were dominated by a sharp USA side in front of 3.933 fans at Premier Sports Complex.
After a fourth minute goal from Recep Gül handed the hosts their first deficit of the tournament, the USA was unable to match the tenacity and grit of Turkey in the first 20 minutes of the contest. But after a couple of body-sacrificing stops by USA goalkeeper Justin Garces and a clever assist by Josh Sargent to find Andrew Carleton in the 24th minute, the USA never looked back. Five additional goals later and the USA needs a draw or better in Sunday's tournament finale against Brazil to claim the 2016 Nike International Friendlies title.
"That's a really difficult Turkey team to play against," U-17 MNT head coach John Hackworth said. "To go down a goal early in the game and not have it going our way was tough. Our resolve, problem-solving and finding a way to get back in the game was excellent. "We just kept pushing and pushing. I think we showed our quality there in the end and that was the difference."
+Read: U.S. U-17 Men's National Team routs Portugal at Nike Friendlies
2016 Nike International Friendlies Standings

Team

GP

W

L

D

Pts.

GF

GA

GD

USA

2

2

0

0

6

12

2

+9

Brazil

2

1

0

1

4

7

5

+2

Portugal

2

0

1

1

1

4

10

-6

Turkey

2

0

2

0

0

3

9

-6
Next on the Schedule:
Brazil, who overcame a two-goal deficit to earn a late 3-3 draw with Portugal on Friday, has been impressive throughout the tournament and will prove to be a great test for the U.S. defense. That game can be seen live on U.S. Soccer's Facebook page, YouTube channel and ussoccer.com on Sunday at 5:00 p.m. ET.
+Read: NSCAA announces MAC Hermann Trophy semifinalists
Goal Scoring Rundown:
TUR – Recep Gül, 4th minute: Originating from a creative exchange from Atalay Babacan and Yunus Akgün, from 25 yards out, the attack appeared to be stifled by the USA, but a missed slide tackle by Blaine Ferri left the ball in a vulnerable spot, allowing a clean run-on opportunity for Recep Gül on the left side. Streaking down the left side, Gül took two touches with the ball to create enough space to rocket the loose ball into the top shelf, gliding the ball over a sliding James Sands of USA and past Justin Garces. USA 0, TUR 1
USA – Andrew Carleton, 24th minute: Coming off a Turkey turnover, the USA's Ayo Akinola kept the ball inbounds along the left sideline and used his speed to create space and send a cross to Josh Sargent who lowered the crossing pass and stuck his right foot out to gift Andrew Carleton a chance from 12 yards out with nothing but the goalie in front of him. Carleton proceeded to side-foot the ball low and away, finding an open gap to the right of the goalkeeper to level the score. USA 1, TUR 1
USA – Andrew Carleton, 44th minute: A long throw in from the left from Christopher Gloster was flicked down by Ayo Akinola where it found the feet of Carleton. The Atlanta United FC Academy product turned on a dime and placed his opportunity to the right of goalkeeper Eren Bilen for his second of the night and fourth of the tournament. USA 2, TUR 1
USA – Ayo Akinola, 60th minute: A through ball played to the right side of the 18 from Andrew Carleton connected with Sargent, who one-touched a cross to the middle. From the opposite (left) side, Akinola found himself shoulder-to-shoulder with a Turkish defender and buried Sargent's one-timer to hand the U.S. a two-goal lead. USA 3, TUR 1
USA – Ayo Akinola, 67th minute: With constant pressure from the USA forwards, a low-flying Turkish clearance was immediately intercepted by Sargent who jumped to settle the ball with his chest. Sargent then sent a sliding through ball to George Acosta, who delayed his one-on-one opportunity and played across for Akinola who finished his second of the night. USA 4, TUR 1
USA – Timothy Weah, 86th minute: A Turkey offside called high up towards the midfield line set up a free kick for the USA, who swung the ball behind the Turkish defense and just outside the right side of the penalty area. U.S. substitute Sergino Dest saw the opportunity for a chase and using his speed to get to the ball first, sent a hopeful cross to the middle. Turkey goalkeeper Eren Bilen was only able to skim his on the ball, allowing Timothy Weah to tap home the rebound from seven yards out. USA 5, TUR 1
Key Saves and Defensive Stops:
USA – Justin Garces, 16th minute: After a mis-timed clearance from Arturo Vasquez, Turkey attacker Yunus Akgün's attempt was turned away when Garces sacrificed his body to make the save. Just seconds later, Garces recovered to punch out a dangerous looping cross.
TUR – Eren Bilen, 23rd minute: A Josh Sargent dummy allowed a through ball to reach Jaylin Lindsey who put a solid cross on target for Ayo Akinola to take a targeted swipe at the ball, only to be denied by the right arm of a diving Eren Bilen.
TUR – Ozan Muhammed Kabak, 47th minute: With Josh Sargent slowing down on a break-away and winding up to swing, an oncoming Ozan Muhammed Kabak perfectly timed sliding challenge took away a clear-cut opportunity just after halftime.
– U.S. Under-17 Men's National Team Match Report –
Match: U.S. Under-17 Men's National Team vs. Turkey
Date: Dec. 2, 2016
Competition: 2016 Nike International Friendlies
Venue: Premier Sports Campus Stadium Field; Lakewood Ranch, Fla.
Kickoff: 7 p.m. ET
Attendance: 3,933
Weather: 60 degrees; clear
Scoring Summary: 1 2 F
USA                         2 3 5
TUR                         1 0 1
TUR – Recep Gül                                           4th minute
USA – Andrew Carleton (Josh Sargent)         24
USA – Andrew Carleton (Ayo Akinola)           44
USA – Ayo Akinola (Josh Sargent)                 60
USA – Ayo Akinola (George Acosta)              67
USA – Timothy Weah                                      86
Lineups:
USA: 1-Justin Garces; 2-Jaylin Lindsey (13-Sergino Dest, 71), 4-James Sands, 5-Arturo Vasquez, 3-Christopher Gloster (16-Rayshaun McGann, 71); 8-Blaine Ferri, 6-Christopher Durkin (18-Indiana Vassilev, 78), 10-George Acosta (20-Isaac Angking, 78); 7-Ayo Akinola, 9-Josh Sargent (capt.) (19-Timothy Weah, 71), 11-Andrew Carleton (17-Bryan Reynolds, Jr., 84)
Subs not used: 12-Carlos Joaquim Dos Santos, 14-Carlo Ritaccio, 15-Carlos Asensio
Head coach: John Hackworth
TUR: 12-Eren Bilen; 18-Ramazan Emirhan Civelek, 5-Ozan Muhammed Kabak, 9-Amed Öncel, 2-Bekir Melih Gökcimen; 6-Enes Islam Ilki (16-Sefa Akgün, 46), 8-Kerem Atakan Kesegin,
4-Abdussamed Karnuçu (3-Kudret Oben Saraçoğlu, 62, 15-Furkan Yildirim, 74), 7-Recep Gül (capt.) (13-Berkay Görmez, 31); 17-Yunus Akgün, 10-Atalay Babacan
Subs not used: 1-Ozan Can Oruç, 11-Mehmet Sait Üzümcü, 14-Hasan Ali Adigüzel
Head coach: Mehmet Hacioglu
Stats Summary: USA / TUR
Shots: 15 / 7
Shots on Goal: 8 / 3
Saves: 2 / 3
Corner Kicks: 4 / 2
Fouls: 5 / 7
Offside: 1 / 0
Misconduct Summary:
USA – Christopher Durkin (caution)                   42nd minute
TUR – Ozan Muhammed Kabak (caution)         56
Officials:
Referee: Michael Radchuk (USA)
Assistant Referee 1: Christopher Elliott (USA)
Assistant Referee 2: Jeffrey Skinker (USA)
4th Official: Farhad Dadkho (USA)