Boys ECNL ends 2018 with National Event in Sunshine State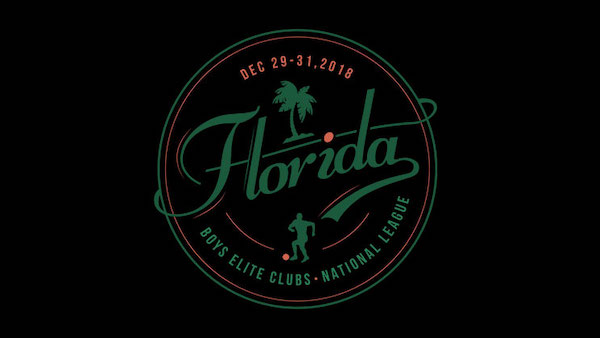 RICHMOND, VA (Via Boys ECNL) – A key element in the Boys ECNL programming, the National Event Series continued at a familiar ECNL site – Sanford, FL – from December 29 – 31, 2018. With three days of competitive matchups, great atmosphere, beautiful weather and more than 150 college programs in attendance, the event was a perfect way to wrap up the 2018 Boys ECNL schedule.
From Day 1, the competitiveness of the matchups in the event was largely applauded by the participating clubs. "We have been thrilled to be a part of Boys ECNL. The league has given our players the opportunity to compete on a weekly basis with clubs that challenge us to play at a higher level. The Florida Event exposed our players to great competition from another region in the country in an environment where players come first, " asserted Ken Kurilec, the Head Coach of Concorde Fire ECNL U16s, the top team in the Southeast conference (14-2-3). Overall, Day 1 matches were intensive and competitive, with both offensive prowess and defensive strength on display throughout the beautiful venue in Sanford.
+READ: How to Create Your Personal Recruiting Platform
Kicking off Day 2, the Wilmington Hammerheads ECNL U15s picked up their second win in as many games, as they beat Maryland United 3-1 early Sunday morning. Being a new member club to the ECNL on both the girls' and the boys' side, the Hammerheads have adjusted well to the level of play and competition in the league, and the U15s won all three of their games in the Florida event. "This was our first ECNL event on the boys' side and it was exactly what we could have asked for," said Jordan Phillips, the Wilmington Hammerheads ECNL U15 Head Coach. "The organization, professional environment and the college exposure gives our players opportunities they never had prior to joining the ECNL. We are excited to see our teams compete against some of the biggest clubs in the country on a national stage." Further into the day, more and more college coaches started to gather around the Seminole Soccer Complex and Sylvan Lake fields, scouting and taking notes on future talent, and the Boys ECNL teams continued to put on impressive performances at both ends of the field.
The final day of Boys ECNL FL, New Year's Eve, showed some festive spirit both on the field and on the sidelines with enthusiasm and support, and Day 3 of Boys ECNL FL treated soccer fans to a slate of even matchups and high-level competition to the last kickoffs. As the sun started to set on not only the event but the year 2018, both Boys ECNL players and coaches left the venue looking forward to the rest of the season in the league. Looking back on the weekend as a club, Rich Flaim, NCFC Youth Boys ECNL Director, noted, "We thought the Boys ECNL Winter Showcase in Sanford was a successful event for all four teams (U15-18/19) that attended. The exposure that our players received and the amount and variety of college coaches is what as a club we were looking for.  Our U16s and U17s are already beginning to plan and looking forward to the Showcase in Philadelphia in May."
Wesley Leggett of Match Fit Academy ECNL U18/U19, who also had an unbeaten weekend, including a win over the top-ranked Southeast Conference team Tampa Bay United, offered a similar player perspective: "there was a lot of great great competition out here in Florida … [and] in the Boys ECNL there's a lot of great players and teams that top colleges from around the country come to see."
Indeed, from the league office perspective as well, the Boys ECNL FL event was an immense success. "We are especially grateful for the cooperation with Seminole County, Greater Orlando Sports and Orlando North, and for the volunteer work contributed by the two local member clubs, Orlando City Youth and Florida Kraze, whose invaluable help makes Boys ECNL FL a top event in the youth soccer calendar every year," Mika Elovaara, Boys ECNL Commissioner stated. "We are also pleased that there were so many college coaches at the event. The league continues to grow to new heights in the second year."