Boys ECNL All-Conference Teams, POY unveiled for 2018-19 season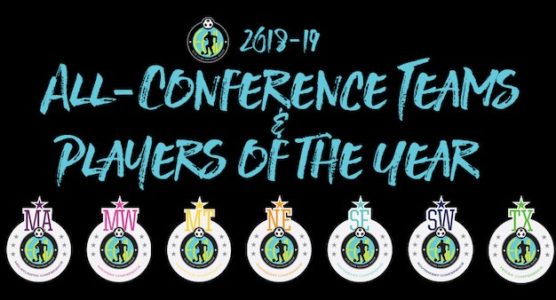 RICHMOND, VA (July 9, 2019) – After thoughtful evaluation of their respective performances throughout the duration of 2018-2019 conference campaign, the Boys ECNL has announced that the members of the second annual Boys ECNL All-Conference Teams and Conference Players of the Year for the 2018-2019 season have been selected.
The following players were selected through a recommendation and voting process that involves representatives from every member club in each of the Boys ECNL's seven conferences.  Each All-Conference team features up to 11 players from each age group, ranging from U15 all the way through U18/U19. A Conference Player of the Year was also selected for each age group through the same recommendation and voting process.
Players that have been selected to the All-Conference teams will also be eligible for selection to the Boys ECNL All-America Teams, which will be announced following the conclusion of the ENPL Finals. There will be 30 players named to the Boys ECNL All-America team, as well as the ECNL Player of the Year.
The Boys ECNL would like to extend congratulatory wishes to the following players for being selected to the 2018-2019 Boys ECNL All-Conference teams:
MID-ATLANTIC CONFERENCE AWARD RECIPIENTS 
Player of the Year:
---
MIDWEST CONFERENCE AWARD RECIPIENTS
Player of the Year: 
---
MOUNTAIN CONFERENCE AWARD RECIPIENTS 
Player of the Year: 
---
NORTHEAST CONFERENCE AWARD RECIPIENTS
Player of the Year: 
---
SOUTHEAST CONFERENCE AWARD RECIPIENTS
Player of the Year: 
---
SOUTHWEST CONFERENCE AWARD RECIPIENTS
Player of the Year: 
---
TEXAS CONFERENCE AWARD RECIPIENTS 
Player of the Year: