Boys ECNL adds Miramar United Elite FC as new member club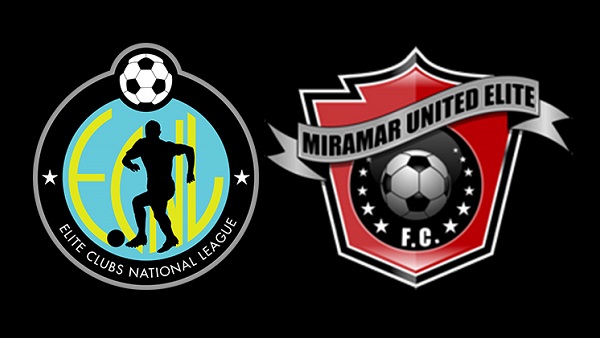 RICHMOND, VA (Via Boys ECNL) – The Boys Elite Clubs National League has announced that Miramar United Elite FC (MUEFC) will be joining the Boys ECNL beginning in the 2018-2019 ECNL Season.
Miramar United Elite FC will be competing in the Southeast Conference along with 11 other member clubs from Alabama, Florida, Georgia, and Tennessee.
Miramar United Elite FC is an elite level soccer development program based out of southern Florida. In 2017, the MUEFC U16 team was crowned the club's first Super Y League National Champion. In the same season, the U17 Boys reached the quarterfinals in the Gothia Cup, in Gothenburg, Sweden. The club has had multiple players move on to play at the collegiate level at programs such as UCLA, Florida International, UNC-Asheville, Central Florida and West Florida.
"South Florida deserves an alternative for talented young players who want to play at a high level, without having to compromise their high school soccer experience," said MUEFC director Richard Jobson. "We look forward to the opportunity of working and competing with the nation's top youth soccer clubs in the Boys ECNL and the ENPL."
The Boys Elite Clubs National League was founded to provide a top level, club-based development, training, and competition platform for youth male soccer players, with conference competition in six age groups (U13, U14, U15, U16, U17, and U18/19) and pronounced collegiate exposure through the Boys ECNL National Events.
In addition to the competition platform, the Boys ECNL offers player identification and development opportunities for top players in every conference, unique coaching education, and club development programs.  Top teams from every Boys ECNL conference qualify for the post-season ENPL Playoffs along with top teams from US Club Soccer NPLs.
Miramar United Elite F.C. will begin formal competition in the Boys ECNL in August 2018.