Boston Breakers announce expanded youth partnership with NEFC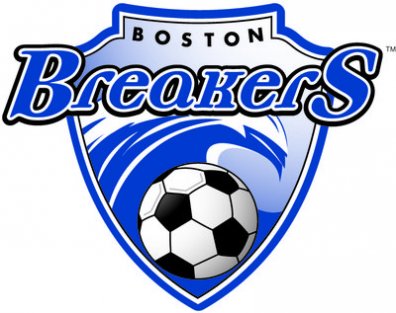 WATERTOWN, Mass (Via Boston Breakers) – The Boston Breakers and New England Futbol Club (NEFC) have announced that they will expand their current partnership for the 2017-18 season and beyond.
Starting in the fall of 2017, more than 80 current NEFC-Boston Breakers girls' teams will be known as Boston Breakers Academy teams, and all teams will transition to Boston Breakers uniforms with an NEFC patch on the sleeve. We will also migrate all relevant girls' team information to a newly revamped Boston Breakers Academy website (www.BostonBreakersAcademy.com) this summer. Club operations and channels of communication remain the same including:
· Nick Burke as Girls Director of Coaching
· Jason Braga as Director of Operations
· Current NEFC-Boston Breakers staff coaches
· Day-to-day club administration, operations, board structure
"We are excited with this brand expansion," said Nick Burke, Girls Director of Coaching, Boston Breakers Academy. "It is a logical extension for the girls' side of NEFC. Rebranding all the girls' teams as Boston Breakers Academy teams makes the player pathway seamless between current NEFC-Boston Breakers teams and Boston Breakers Academy teams. All of our girls' players, whether they are playing in the New England Premiership, National Premier League, or Development Academy, will have appropriate developmental opportunities for next year."
"We are delighted to have all current NEFC-Boston Breakers teams be re-branded as Boston Breakers Academy starting this upcoming fall season," said Lee Billiard, Boston Breakers President of Soccer Operations and Development. "With more than 80 teams being re-branded, it creates amazing brand awareness locally, regionally, and nationally. We have been very happy with the relationship with our partner club NEFC to date. Teams are competing very well, players are continuing to develop with the coaches, and players are being recognized by both college coaches for recruitment purposes, and by U.S. Soccer youth national team staff. Over the next few months and leading into 2018, we will continue to add the resources from the professional team and staff into the academy program, a program we are aiming to be one of, if not the best in the country."
The partnership will also continue to see Boston Breakers professional players and staff involved in team practice sessions as well as attending youth academy games. Likewise, the youth teams will be invited to Boston Breakers pro-team training sessions and receive complimentary passes to Boston Breakers pro-team games throughout the 2017 National Women's Soccer League (NWSL) season.