Blue-collar Washington Spirit seek right recipe for their biggest game ever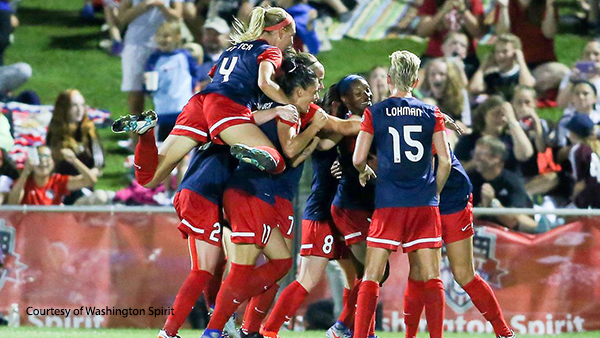 GERMANTOWN, Md. – The National Women's Soccer League often looks dramatically different with and without its showcase U.S. and Canadian national team stars.
The Houston Dash has effectively been two teams, depending on whether Carli Lloyd is in uniform and on the field. Even the lavishly-supported Portland Thorns rank among those forced to lean heavily on unpaid amateur reserves when the big names are away.
+READ: Washington Spirit to host NWSL semifinal on September 30
But the Washington Spirit have smoothed out that upheaval as well as anyone in the fledgling league.
"It's probably because I've been through it so many times," Spirit head coach Jim Gabarra told SoccerWire.com this week. "And there was a lot of intent in building the roster, that we had a balanced roster both experience and youth and flexible players and versatile players. And players who understood that it's not easy to bust your ass and have a national team player come in and start and play the games."
It's a big factor in why Washington are hosting their first-ever home playoff game – and probably the biggest occasion of their four-year existence – tonight at the Maryland SoccerPlex (8 pm ET; broadcast live on FS1).
"It's been a long season, but we're just as excited now as we were at the beginning," workhorse Spirit midfielder Christine Nairn said. "It was an interesting season because we did lose a lot of key players with the likes of [Ali] Krieger and Crystal [Dunn] and [Diana] Matheson, [Shelina] Zadorsky and Steph Labbe.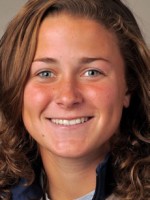 "I mean, take your pick – those five could start on any team in the league and to lose them all at once is something that leading up to it, we were struggling with [just] thinking about it. But at the same time it gave players who might not have gotten a chance, at that point in the season, a chance to get out there and show what they're capable of. The players really stepped up to the occasion and we got massive points whenever the national team players were gone. And now it makes Jim's job a lot harder, to have to make the decision of who's going to be in that starting 11."
NWSL has been widely praised for surviving, and more or less even thriving, to a fourth season of existence. But this year has underlined the knotty contradictions at its heart.
Off the field, the league badly needs the star power of Lloyd, Megan Rapinoe, Alex Morgan and other nationally-recognized stars. But with U.S. Soccer making no secret of the fact that any and all USWNT activities come before NWSL duty, the most successful member clubs have learned not to depend on them too heavily.
+READ: Hope Solo, Carli Lloyd, NWSL and the problem with USWNT narratives
"It is difficult," said Gabarra, a veteran of all three of the nation's women's pro leagues over the past 16 years who's in his first year with the Spirit. "The league without a doubt needs the stars to grow and get more exposure, but it's really hard, especially in world championship years, to find that right balance. The transition – the week before they go and the week after, you can put into huge blocks. You're talking about eight weeks of time in a season that's 20 weeks or 22 weeks or whatever it is.
"It's a credit to the personalities and the quality of the character of the players that we have on the team that they've been able to maintain good team chemistry that they had before I came here, and hopefully it's evolved and been enhanced a little bit by my presence."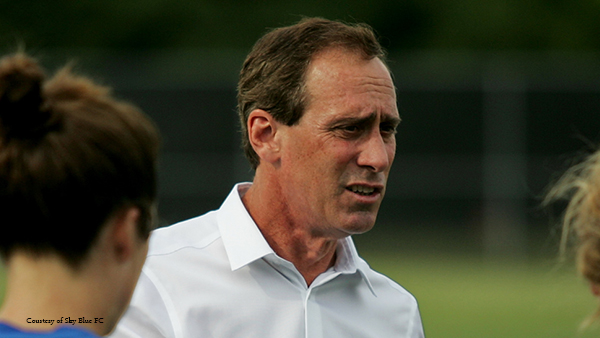 USWNT stars Krieger and Dunn remain important contributors. But Gabarra has rotated his squad regularly – to excess in the eyes of some observers, with even national-teamers at times finding themselves on the bench by coach's decision. Matheson started just nine regular-season games and this week Gabarra gave the strong impression that Kelsey Wys could get the nod in goal over Labbe, Canada's 'keeper during their Olympic bronze medal-winning campaign at Rio 2016.
But the Spirit's midfield trio of Nairn, Joanna Lohman and Tori Huster has been a near-constant feature in the lineup – three hard-working players who rarely enter the national discussion but are foundational to their club.
"They embody what this team's about, and in my opinion, embody what the league's about – players who've been toiling away, good pros who understand their role and have been around the league or playing soccer for a couple of years, and been through these situations," said Gabarra.
"So they have a really good understanding of what it's like not only when national-team players are with the teams, but also when they're not with teams. I expected Tori to return to form – I was almost banking on it in the roster-building process. Nairn, I knew was a great midfielder but her improvement has been astronomical this year. And Lohman was the one that I couldn't predict. But she was more of an insurance policy in there, someone who I knew would accept and embrace her role. And she just has had one of the best seasons I think she's probably had in her life."
The Spirit are coming off a two-game losing skid that killed their chances of winning the NWSL Shield, the prize awarded to the top regular-season finishers, including a road loss last week to the Chicago Red Stars, Friday's opponent. Red Stars and USWNT forward Christen Press poses constant menace, especially on the counterattack. But Nairn said Washington are "going to do whatever it takes to get the win" and Gabarra promised a sharp response to last week's setback.
"We're playing at home, and we've always bounced back from poor performances with good performances, particularly at home," he said. "We expect to come out flying."