USWNT defeats the Netherlands 3-1 on Sunday in Atlanta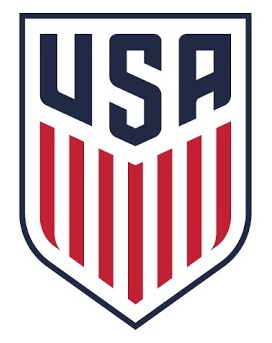 ATLANTA (Via U.S. Soccer) – The U.S. Women's National Team notched two second-half goals to earn a 3-1 victory against the Netherlands in front of 15,652 fans at the Georgia Dome.
The Netherlands scored the game's first goal less than two minutes into the contest on an abrupt counter attack finished by Shanice van de Sanden. U.S. WNT captain Carli Lloyd evened the score in the 35th minute with an assist from Tobin Heath, marking her 94th career goal in her 230th international appearance.
A Netherlands own goal from Mandy van den Berg five minutes into the second half gave the U.S. a 2-1 lead before Allie Long registered an insurance goal on a close-range header in the 77th minute.
Alyssa Naeher made five saves to maintain her perfect record through her three starts in 2016 and earn her fifth career shutout.
The USA returns to action against Switzerland in a friendly at Rio Tinto Stadium in Sandy, Utah onWednesday, Oct. 19. (7 p.m. MT; ESPN2).
Goal Scoring Rundown:
NED – Sanice van de Sanden, 2nd minute: Dutch captain Mandy van den Berg stopped an early U.S. attack when she lofted the ball from her own 18-yard box to the midfield. The ball deflected past the WNT back line, giving the speedy Shanice van de Sanden a breakaway down the middle of the field. van de Sanden dribbled into the USA area at a fast pace and sent a powerful right-footed shot past a diving Alyssa Naeher and inside the far post. USA 0, NED 1. GOAL.
USA – Carli Lloyd (Tobin Heath), 35th minute: Right back Whitney Engen began an attack from the midfield with a left footed cross toward the right corner for Tobin Heath. Heath gathered the pass and took two right-footed touches toward the end line before slotting a pass to a charging Carli Lloyd, who finished inside the near post with her right foot from eight yards out. USA 1, NED 1.GOAL.
USA – own goal (Mandy van de Sanden), 50th minute: Christen Press found space on the left flank and sent a low cross in for Tobin Heath at the top of the six-yard box. Heath and Netherlands defender van den Berg got tangled up when battling for the ball, resulting in van den Berg falling to the ground and accidentally directing the ball into her own goal. USA 2, NED 1. GOAL.
USA, Allie Long (Carli Lloyd) 77th minute: Megan Rapinoe sent a right-footed cross from the top corner of the 18-yard box to Carli Lloyd at the far post. Lloyd headed the ball toward Allie Long at the mouth of the goal and the midfielder met the ball with her head, sending it over the goalkeeper and into the back of the goal. USA 3, NED 1. GOAL. FINAL.
Key Saves and Defensive Stops:
NED – Sari van Veenendaal, 49th minute: Ali Krieger sent a low cross in to Morgan Brian, who sent a shot off the post and then Dutch 'keeper Sari van Veenendaal's leg. Lloyd followed up the rebound, but van Veenendaal did well to make a point-blank save and force a U.S. corner kick.
USA – Alyssa Naeher, 81st minute : Shanie van de Sanden almost got her second goal of the evening when she ran down the right side for a one-on-one with U.S. goalkeeper Alyssa Naeher. Naeher however was able to stretch to her right and get a hand on the ball to send it out for a Netherlands corner kick.
Next on the Schedule: The U.S. WNT hosts Switzerland in a pair of friendlies in October. The first match is on Wednesday, Oct. 19 at Rio Tinto Stadium in Sandy, Utah and will air live on ESPN2 beginning at 7 p.m. MT. The second game of the series will take place on Sunday, Oct. 23, at U.S. Bank Stadium in Minneapolis, Minnesota. The match will air live on FS1 beginning at 12p.m. CT.
Additional Notes:
U.S. WNT captain Carli Lloyd scored her 15th goal of 2016. With 94 international goals, 31 goals in her past 32 games, she is six goals away from becoming the sixth USA player to score 100 or more goals.
Lloyd also registered her 11th assist of the year and fifth in two games. A team-leading mark.
Tobin Heath tallied her seventh assist on the year, moving her into a tie for second on the team with Mallory Pugh.
Allie Long scored her third career goal in her 12th appearance of 2016, and 16th international cap.
U.S. goalkeeper Alyssa Naeher notched her third start in goal in 2016 and fourth appearance this year. She has eight career caps and five shutouts.
– U.S. Women's National Team Match Report –
Match: U.S. Women's National Team vs. Netherlands
Date: September 18, 2016
Competition: International Friendly
Venue: Georgia Dome; Atlanta, Georgia
Kickoff: 7 p.m. ET
Attendance: 15,652
Weather: Indoor
Scoring Summary: 1 2 F
USA                        1 2 3
NED                        1 0 1
NED – Shanice van de Sanden                   2nd minute
USA – Carli Lloyd (Tobin Heath)                 35
USA – Own Goal (Mandy van den Berg)      50
USA – Allie Long (Carli Lloyd)                    77
Lineups:
USA: 18-Alyssa Naeher; 6-Whitney Engen (11-Ali Krieger, 37), 4-Becky Sauerbrunn, 8-Julie Johnston (21-Emily Sonnett, 46), 7-Meghan Klingenberg (16-Crystal Dunn, 64); 19-Lindsey Horan (15-Megan Rapinoe, 64), 3-Allie Long, 14-Morgan Brian (20-Samantha Mewis, 85), 17-Tobin Heath; 10-Carli Lloyd (capt.), 13-Alex Morgan (12-Christen Press, 46)
Subs: 22-Ashlyn Harris
Head Coach: Jill Ellis
NED: 1-Sari van Veenendaal; 2-Desiree van Lunteren, 3-Stefanie van der Gragt, 4-Mandy van den Berg (capt.), 20-Dominique Janssen; 6-Anouk Dekker (12-Tessel Middag, 85), 10-Danielle van de Donk, 8-Sherida Spitse; 7-Shanice van de Sanden (21-Lineth Beerensteyn, 82), 9-Vivianne Miedema, 11-Lieke Martens
Subs: 16-Angela Christ, 23-Loes Geurts, 5-Merel van Dongen, 14-Renée Slegers, 15-Kika van Es, 17-Kelly Zeeman, 18-Jackie Groenen, 22-Eshly Bakker, 26-Ellen Jansen, 29-Siri Worm
Head Coach: Arjan van der Laan
Stats Summary: USA / NED
Shots: 15 / 10
Shots on Goal: 7 / 6
Saves: 5 / 5
Corner Kicks: 4 / 1
Fouls: 6 / 15
Offside: 5 / 1
Misconduct Summary:
NED – Vivianne Miedema (caution)         62nd minute
NED – Dominique Janssen (caution)        90+2
Officials:
Referee: Crystal Sobers (TRI)
Assistant Referee 1: Stephanie Yeesing (JAM)
Assistant Referee 2: Princess Brown (JAM)
4th Official: Cecile Hinds (TRI)
Woman of the Match: Carli Lloyd