BIG EAST weekly awards go to Georgetown, St. John's and Butler players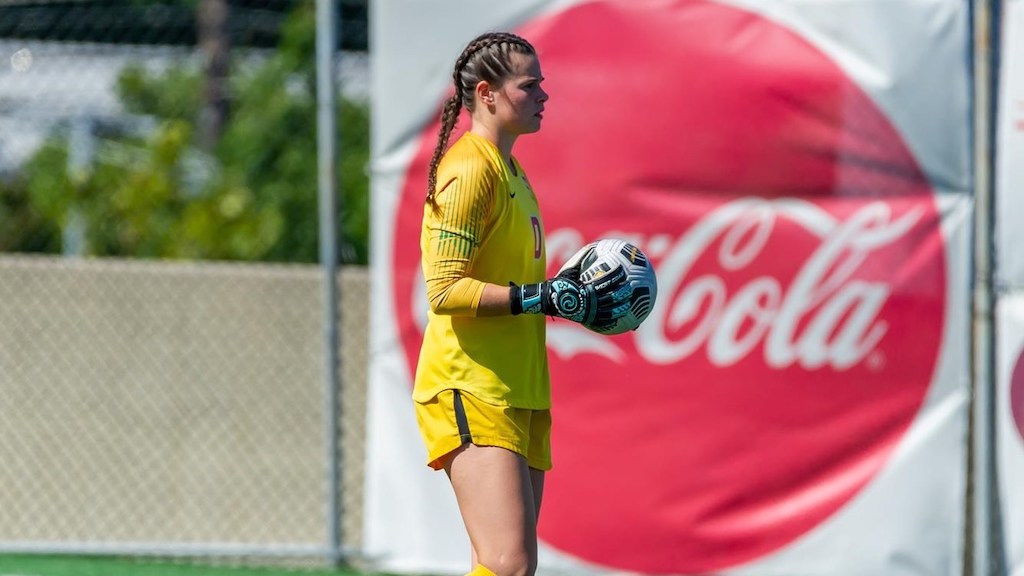 Players from Georgetown, St. John's and Butler received this week's BIG EAST Women's Soccer Awards.
BIG EAST Offensive Player of the Week
Gia Vicari, Georgetown, Jr., F
In the battle of top-25 teams, Vicari came up clutch for the 25th-ranked Hoyas, scoring both goals in a 2-1 win at No. 21 Xavier on Sunday. The junior gave Georgetown the lead in the 12th minute before Xavier leveled the score before halftime. After a scoreless second half, Vicari provided the golden goal in the 96th minute as the Hoyas improved to 2-0-1 against top-25 competition this fall. Vicari notched four shots at Creighton in Thursday's 1-1 draw to finish with eight strikes on the unbeaten week.
BIG EAST Defensive Player of the Week
Aliya Diagne, Butler, Jr., M
Diagne helped Butler to a 2-0-0 start to BIG EAST play with wins at Marquette and against Seton Hall. The junior midfielder anchored a defense which allowed just five shots on goal last week as the Bulldogs outshot both opponents by a 25-14 margin, including 11-5 on target. The junior was also clutch in the 90th minute at Marquette, firing off what proved to be the game-winning goal off a set piece from 20 yards out.
BIG EAST Goalkeeper of the Week
Naya Lipkens, St. John's, R-Jr., GK
Lipkens was flawless in net for the Red Storm, totaling 14 saves in a 2-0-0 week to open BIG EAST play. The redshirt-junior earned back-to-back shutout victories, beginning with two saves at UConn in Thursday's 3-0 victory before totaling a career-best 12 stops in Sunday's 1-0 win against DePaul. Her previous career best of 11 saves was from 2019. The 12 saves were the most by any BIG EAST goalkeeper this season.
BIG EAST Freshman of the Week
Emma Martin, Butler, Fr., GK
Martin claims her third BIG EAST top rookie honor after posting a 2-0-0 mark to open conference play. The freshman netminder tallied three saves in over 177 minutes of action in wins at Marquette and against Seton Hall. She made two saves in Thursday's conference opener to earn her fourth shutout of the season.
BIG EAST Weekly Honor Roll
Rachel Johnson, Marquette, R-Jr., M/F – goal and assist in 3-1 win at Villanova on Sunday, including the game-winning goal
Emma Bodmer, Providence, So., GK – posted an .889 save percentage and 0.48 goals against average in a pair of overtime contests last week; save percentage and GAA listed second among all BIG EAST keepers last week
Laura Hooper, Seton Hall, Sr., M – 2g, 1a in a 1-1 opening week for The Hall; scored both goals in a 2-1 win at Villanova
Zsani Kajan, St. John's, Grad., F – 1g, 1a in 2-0 week for the Red Storm; scored the second goal in a 3-0 win at UConn and assisted on the game-winning goal in 1-0 victory over DePaul
Shelby Sallee, Xavier, Fr., F – scored the 96th minute golden goal at Providence on Thursday; totaled three shots on the week