Bethesda Premier Cup Boys Weekend canceled as county rescinds approval to host event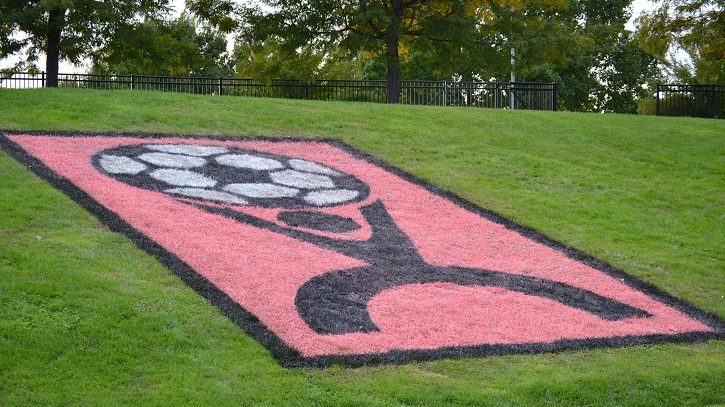 The 2020 Bethesda Premier Cup Boys Weekend has been canceled after Montgomery County rescinded its approval for the event to be held at the Maryland SoccerPlex amid the coronavirus pandemic.
Following the completion of the Girls Weekend from November 13-15, at least one player who attended the tournament tested positive for COVID-19. More than 200 teams from six total states competed in the girls' event, representing Pennsylvania, Virginia, Ohio, West Virginia, New Jersey and the host state of Maryland.
The Boys Weekend, regarded as one of the top showcase events on the East Coast, was scheduled to be held from November 20-22.
Dr. Earl Stoddard, director of the Montgomery County Office of Emergency Management and Homeland Security Management, told WUSA9 that the county decided to rescind its approval of the tournament following the discovery of the one positive case, which may have led to other infections.
Stoddard stated the following:
"I want to make it very clear, [the SoccerPlex's] plan was very robust and they made every reasonable effort they could to make that tournament as safe as possible. But, simply put, there was at least one person who participated in last week's tournament who was infected and did likely expose some number of other participants."
Bethesda SC Tournament Director Brad Roos issued a statement as well, notifying attending teams of this weekend's cancelation. See below for the full message:
Dear Premier Cup Boys Weekend Participants,
Unfortunately I received a letter at 10:30 a.m. this morning that the Montgomery County Health Department has rescinded our approval to hold the tournament this upcoming weekend. The reason, as we could expect, "was due to the dramatic rise in COVID-19 transmission in Montgomery County and the National Capital Region". I spoke directly with the health committee and this decision was not made due to anything that our club failed to follow regarding the protocols that we had instituted.
For the past four months we have worked extremely hard on setting up the protocols and infrastructure to hold a safe and positive weekend. While we are disappointed, the goal all along was to provide a showcase for the older players since most of these larger events had been cancelled in the past nine months, but not at the expense of any players health.
We are looking at options for the spring and summer regarding a showcase for the older boys and will let you know what those plans will be in the foreseeable future. In addition, we will be providing full refunds to the teams, please give us at least four weeks to process and send out.
Please contact me back if you have any questions concerning this matter.
Brad Roos
Tournament Director
Bethesda Premier Cup