Beadling Bulldogs U-17 Girls move on to US Youth Soccer semis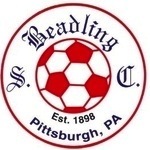 FRISCO, Texas (Via US Youth Soccer) — Up two goals and defending a corner kick with less than a minute to play, there was one message coming from the Beadling Bulldogs' bench.
Don't give up a goal. Hold on to the shutout.
Beadling Bulldogs (PA-W) did just that, as it held on for the 2-0 win over Legends FC 98 (CA-S) on Thursday — the Pennsylvania side's second straight clean sheet — to advance to the Under-17 Girls semifinals at the 2016 US Youth Soccer National Championships in Frisco, Texas.
"We knew we had a shot coming into this to get to where we're going Saturday in the semis," Beadling head coach Rob Fabean said. "We knew if we played two quality games yesterday and today that we would be able to get there. The girls put forth a tremendous effort yesterday and today in a game that was do-or-die."
+Read: US Youth Soccer National Championships Day 2 Recap
After allowing three goals in an opening day loss, Beadling — which did not allow a goal its run to win the 2015 and 2016 US Youth Soccer Region I Championships — got back to its normally strong defensive ways to finish second in the Group A.
Fabean said his team's focus was to go at Legends early, knowing that the Cal South side needed just a tie to advance while his team needed a win. Beadling responded well to the task and put consistent pressure on the Legends back line in the opening 15 minutes of the game.
After creating some half chances, Beadling broke through in the 13th minute. Illinois commit Makena Silber ran into the right side of the box and cut a pass back to Emma Thomas, who lunged to direct her shot just inside the far post to give the Bulldogs an early lead.
"Makena crossed the ball in and I just tried to get a piece on it because I knew the first goal was going to win this game," said Thomas, who is committed to play at Dayton. "Whoever scored first would have momentum to get the second one, and that was us."
Legends responded with some pressure early in the second half, but Beadling did well to withstand the Cal South side's efforts at generating an equalizer. In the 75th minute, Deena DeBaldo picked up the ball around midfield and ran at the Legends' defense and forced a deflected clearance that rolled in for an own goal — giving Beadling some breathing room with a 2-0 advantage.
+Read: US Youth Soccer National Championships Day 1 Recap
The Beadling defense didn't allow Legends to get any clear looks at goal, as the back line made sure the Pennsylvania West side would secure its place in the semifinals. Fabean said his defenders work well individually and as a group and take pride in not allowing goals.
If Beadling can continue that trend, it could be in for a memorable weekend. For now, the players are happy be a step closer to the National title — and making more memories together.
"We're like a family," Thomas said. "The first thing we all thought after we won this game was that we have two more nights together. We'll have fun and enjoy our time."
Beadling will face Group B winner Beach FC 98 Academy (CA-S) in the semifinal round at 7:30 a.m. on Saturday.