Baylor Soccer releases fall schedule, featuring 9 games vs. 2019 NCAA Tournament qualifiers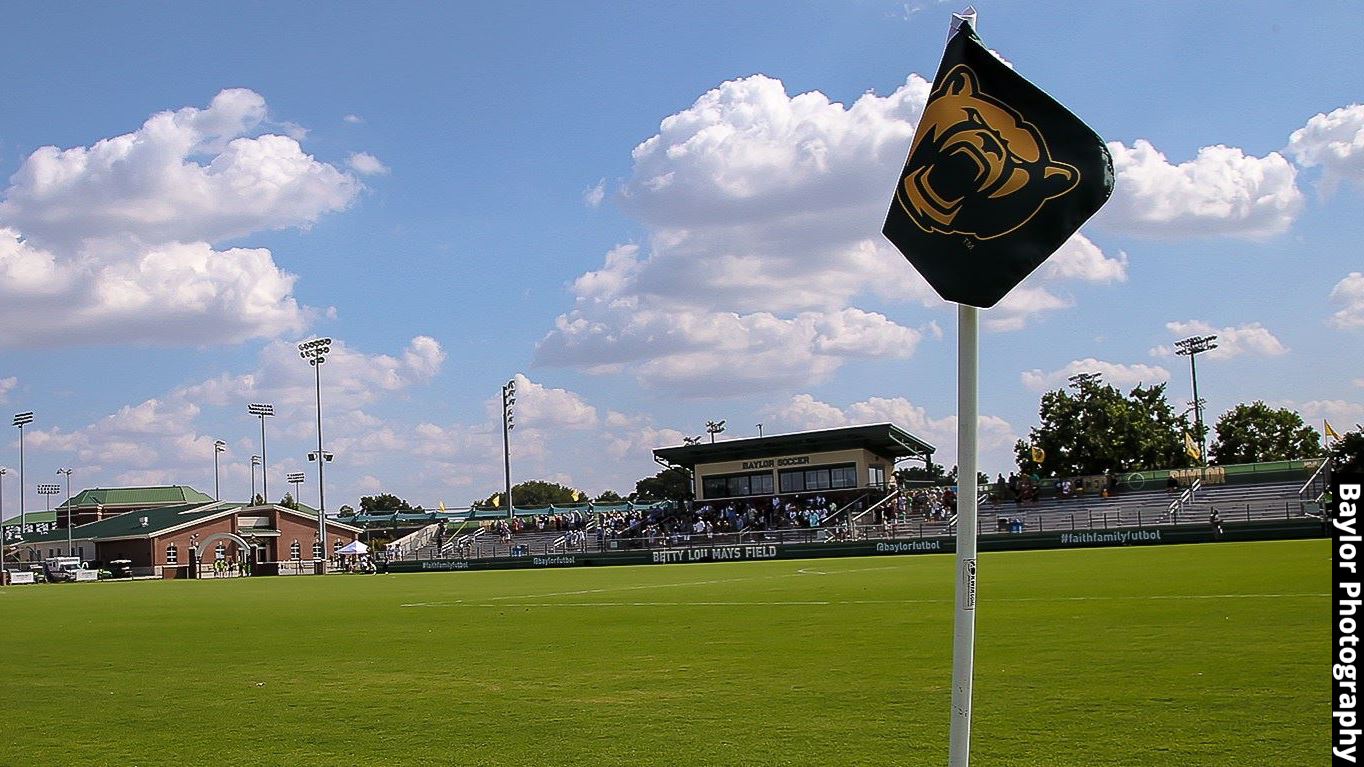 WACO, Texas – Baylor soccer released its 2020 fall schedule on Tuesday. The slate features eight home contests and nine matches against teams that advanced to the 2019 NCAA Tournament. All dates and times are subject to change.
The Bears are scheduled to host a pair of exhibition matches on Sunday, Aug. 9 (Texas A&M-Corpus Christi) and Saturday, Aug. 15 (Abilene Christian) before hosting their season opener against North Texas on Thursday, Aug. 20 and following that up with a home match against Oral Roberts on Sunday, Aug. 23.
Baylor will then hit the road for a pair of matches in Austin – Texas State (Thursday, Aug. 27) and UCF (Sunday, Aug. 30) – before traveling to the Pacific Northwest to take on Gonzaga on Thursday, Sept. 3 and Sunday, Washington State on Sunday, Sept. 6
The Bears will then host Louisiana on Sunday, Sept. 13 before closing out the non-conference portion of the schedule on the road at Butler (Thursday, Sept. 17) and Texas A&M (Sunday, Sept. 20).
Baylor will open Big 12 play at home against Kansas and Kansas State on Thursday, Sept. 24 and Sunday, Sept 27, respectively. After a road swing at Iowa State on Thursday, Oct. 1 and West Virginia on Sunday, Oct. 4, the Bears will finish out the conference schedule trading out home and road matches with Oklahoma State (Friday, Oct. 9) and Oklahoma (Thursday, Oct. 22) at home and Texas (Friday, Oct. 16) and Texas Tech (Sunday, Oct. 25) on the road.
The final home match of the regular season will take place on Thursday, Oct. 29 against TCU.
Baylor welcomes back 14 letterwinners for the 2020 squad, including seven starters. Paul Jobson enters his eighth season as head coach, his 13th year overall with the program and will welcome 14 newcomers to the roster.
🚨 IT'S HERE 🚨

🗞️ https://t.co/Kaso9wCNsN#SicEm 🐻 | #FaithFamilyFutbol ⚽️ pic.twitter.com/jWtDJncYFx

— Baylor Soccer (@BaylorFutbol) June 30, 2020