Austin FC Academy selects players from Lonestar SC, other top clubs for 2020-21 rosters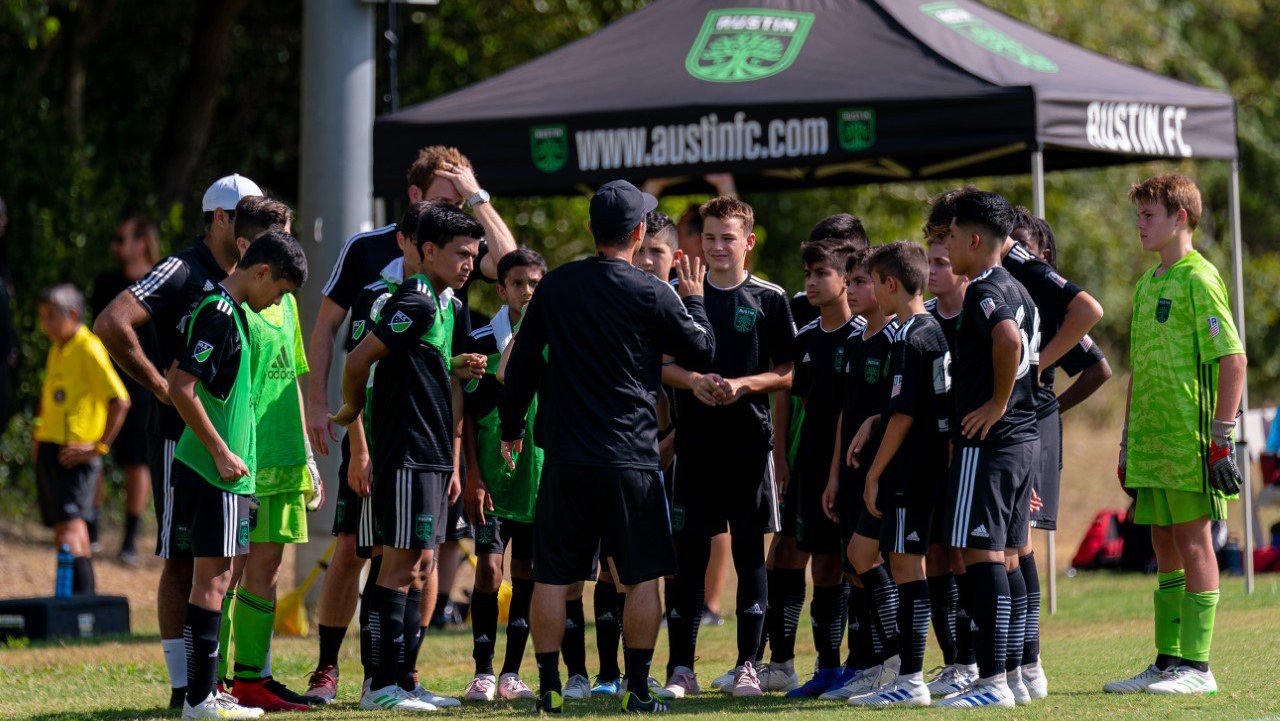 Austin, TX– Austin FC Academy, the youth program of MLS expansion club Austin FC, has announced its U13, U14 and U15 rosters for the 2020-2021 season.
Many of the players were selected from top clubs throughout the region, including Lonestar SC, Rayados Laredo Academy, Millennium Soccer Club, Atlanta United Academy, Capital City Soccer Club, Barca Academy Austin and Little Rock Rangers.
Two new Austin FC Academy age groups, U13 (born in 2008 or thereafter) and U14 (born in 2007 or thereafter), will join the U15 age group (born in 2006 or thereafter) team which originally began competing as a U14 squad in Austin FC Academy's inaugural 2019-20 season.
"As we continue to evolve with the addition of two new age groups, we are excited to welcome a talented group of new players and their families to our growing Club," said Tyson Wahl, Austin FC Academy General Manager. "Austin itself, and the entire Central Texas region, is a hotbed of soccer talent and we are thankful to work so closely with a number of local clubs, in particular Lonestar Soccer Club, who are helping to create a strong culture of player development in our region.
"We have very ambitious goals for Austin FC Academy," added Juan Delgado, Austin FC Academy Technical Director. "We aspire to advance at least one Austin FC Academy player each year into the Austin FC first team roster. With the wealth of talent across our region, we also aspire to help develop at least one player from Central Texas who will go on to compete in the 2026 FIFA World Cup. We recognize this is a big goal, and we believe it to be achievable and we believe it will help establish ambition amongst our Academy players."
"I'm pleased to see the depth of our Academy pipeline expand to now include a range from U13 through U15," said Claudio Reyna, Austin FC Sporting Director. "We have talented players at each level of our developmental program, and that is reflective of the strength and participation volume of the youth players we see across Central Texas. The natural talent in our region bodes well for the future of our whole Club, and I'm glad to see Tyson and Juan setting ambitious goals for our Academy players."
The U15 team, who will return 14 players from last season's inaugural U14 squad, will field a roster of 16 players that also includes 2 new player additions. The newly-formed U13 and U14 rosters will each feature 19 new players. While the majority of the players hail from Austin, San Antonio, and surrounding Central Texas communities, Wahl and Delgado successfully scouted a wider region stretching from Waco to Laredo and the Rio Grande Valley.
The Academy is scheduled to transition training sessions and league matches to the St. David's Performance Center in northeast Austin once completed in March 2021.
Wahl shared his eagerness for important milestones that lie ahead in the second year of Academy operations: "As we grow and as we become more structured, I am excited to eventually begin integrating with our first team and provide our Academy players the opportunity to see what can be possible. I believe they are going to start to dream bigger, and that is an important aspect of their development."
The Austin FC Academy Center Of Excellence (COE) program will recommence in Fall 2020 for players born in 2009 or 2010.