Atlanta, Dallas, Rapids top Generation adidas Cup groups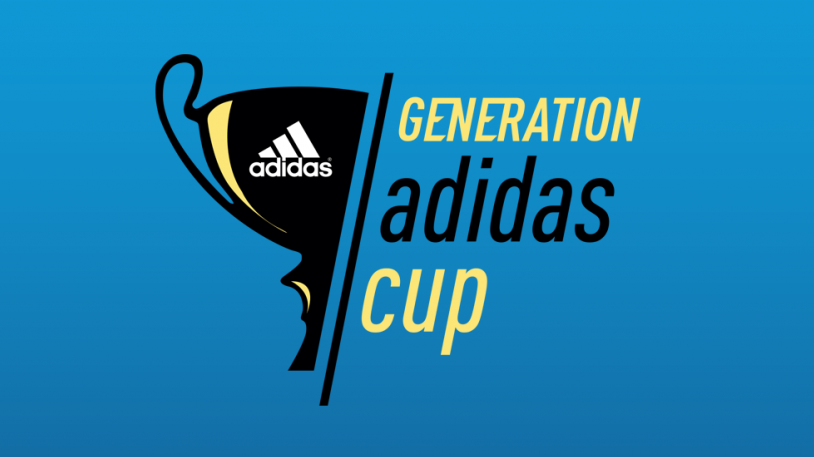 (Via MLS) – The Generation adidas Cup, one of the premier competitive youth soccer tournaments in North America, returned this weekend with 19 MLS Under-17 teams in qualifying action.
The 10th edition kicked off with regional qualifying featuring MLS teams split across three different regions (East, Central, West). Qualifying matches in each region took place over 2016 Columbus Day weekend and will continue over 2017 President's Day weekend (win = 3pts, PK shootout win = 2pts, PK shootout loss = 1pt, loss = 0pts).
The top teams from each group will advance to face international competition in the 2017 Generation adidas Cup Finals at Toyota Stadium in Frisco, Texas from April 7 to April 15, 2017.
+U.S. Soccer Development Academy East Conference Recap: Week 6
East Region
| Team | Pts | W | L | D (PK Wins) | GF | GA | GD |
| --- | --- | --- | --- | --- | --- | --- | --- |
| Atlanta United | 6 | 2 | 0 | 1 (1) | 8 | 2 | 8 |
| Orlando City SC | 6 | 2 | 0 | 0 | 7 | 3 | 4 |
| New York City FC | 5 | 1 | 1 | 5 | 8 | 10 | -2 |
| New York Red Bulls | 4 | 1 | 0 | 1 | 2 | 0 | 2 |
| Philadelphia Union | 4 | 1 | 1 | 1 (1) | 7 | 6 | 1 |
| D.C. United | 3 | 1 | 2 | 0 | 5 | 6 | -1 |
| New England Revolution | 0 | 0 | 4 | 0 | 3 | 13 | -10 |
| Date | Match | Time | Location | Field |
| --- | --- | --- | --- | --- |
| Oct. 2, 2016 | NYCFC 4, Revolution 3 | | | |
| Oct. 7, 2016 | Orlando 2, DC 1 | 12 PM ET | Talen Energy Stadium | Field #2 |
| Oct. 7, 2016 | Atlanta 4, Philadelphia 1 | 2 PM ET | Talen Energy Stadium | Field #1 |
| Oct. 7, 2016 | Red Bulls 2, Revolution 0 | 4 PM ET | Talen Energy Stadium | Field #2 |
| Oct. 8, 2016 | Orlando 5, NYCFC 2 | 12 PM ET | Talen Energy Stadium | Field #1 |
| Oct. 8, 2016 | Atlanta 4, DC 1 | 2 PM ET | Talen Energy Stadium | Field #2 |
| Oct. 8, 2016 | Philadelphia 4, Revolution 0 | 4 PM ET | Talen Energy Stadium | Field #1 |
| Oct. 11, 2016 | DC 3, Revolution 0 | 12 PM ET | Talen Energy Stadium | Field #2 |
| Oct. 11, 2016 | Red Bulls 0, Atlanta 0 (7-6 in PKs) | 1 PM ET | Talen Energy Stadium | Field #1 |
| Oct. 11, 2016 | Philadelphia 2, NYCFC 2 (5-4 in PKs) | 3 PM ET | Talen Energy Stadium | Field #2 |
Central Region
| Team | Pts | W | L | D (PK Wins) | GF | GA | GD |
| --- | --- | --- | --- | --- | --- | --- | --- |
| FC Dallas | 9 | 3 | 0 | 0 | 18 | 5 | 13 |
| Toronto FC | 0 | 3 | 0 | 0 | 10 | 5 | 5 |
| Sporting Kansas City | 5 | 1 | 1 | 1 (1) | 9 | 7 | -1 |
| Houston Dynamo | 3 | 1 | 2 | 0 | 6 | 11 | -5 |
| Chicago Fire | 1 | 0 | 2 | 1 | 5 | 9 | -4 |
| Columbus Crew SC | 0 | 0 | 3 | 0 | 5 | 10 | -5 |
| Date | Match | Time | Location | Field |
| --- | --- | --- | --- | --- |
| Oct. 7, 2016 | Toronto 3, Houston 2 | 2 PM CT | SWOPE Soccer Village | Ch'ship |
| Oct. 7, 2016 | FC Dallas 4, Crew SC 1 | 4:30 PM CT | SWOPE Soccer Village | Ch'ship |
| Oct. 7, 2016 | Sporting KC 2, Chicago 2 (6-5 in PKs) | 7 PM CT | SWOPE Soccer Village | Ch'ship |
| Oct. 8, 2016 | FC Dallas 7, Houston 0 | 2 PM CT | SWOPE Soccer Village | Ch'ship |
| Oct. 8, 2016 | Toronto FC 4, Chicago 1 | 4:30 PM CT | SWOPE Soccer Village | Ch'ship |
| Oct. 8, 2016 | Crew SC 2, Sporting KC 3 | 7 PM CT | SWOPE Soccer Village | Ch'ship |
| Oct. 10, 2016 | Toronto 3, Crew SC 2 | 9 AM CT | SWOPE Soccer Village | Ch'ship |
| Oct. 10, 2016 | Houston 4, Chicago 1 | 11:30 AM CT | SWOPE Soccer Village | Ch'ship |
| Oct. 10, 2016 | Sporting KC 4, FC Dallas 7 | 2 PM CT | SWOPE Soccer Village | Ch'ship |
West Region
| Team | Pts | W | L | D (PK Wins) | GF | GA | GD |
| --- | --- | --- | --- | --- | --- | --- | --- |
| Colorado Rapids | 8 | 2 | 0 | 1 (1) | 6 | 3 | 3 |
| Seattle Sounders | 6 | 2 | 1 | 0 | 10 | 4 | 6 |
| LA Galaxy | 6 | 2 | 1 | 0 | 8 | 6 | 2 |
| Portland Timbers | 3 | 1 | 2 | 0 | 4 | 8 | -4 |
| Real Salt Lake | 3 | 0 | 1 | 2 (1) | 4 | 6 | -2 |
| San Jose Earthquakes | 1 | 0 | 2 | 1 | 3 | 8 | -5 |
| Date | Match | Time | Location | Field |
| --- | --- | --- | --- | --- |
| Oct. 7, 2016 | LA 4, Seattle 2 | 12:30 PM MT | Dick's Sporting Goods Park | Field #20 |
| Oct. 7, 2016 | RSL 2, San Jose 2 (5-4 in PKs) | 2:30 PM MT | Dick's Sporting Goods Park | Field #20 |
| Oct. 7, 2016 | Colorado 3, Portland 1 | 4:30 PM MT | Dick's Sporting Goods Park | Field #20 |
| Oct. 8, 2016 | Seattle 4, San Jose 0 | 12:30 PM MT | Dick's Sporting Goods Park | Field #20 |
| Oct. 8, 2016 | Portland 3, LA 1 | 2:30 PM MT | Dick's Sporting Goods Park | Field #20 |
| Oct. 8, 2016 | RSL 1, Colorado 1 (7-6 COL in PKs) | 4:30 PM MT | Dick's Sporting Goods Park | Field #20 |
| Oct. 10, 2016 | Portland 0, Seattle 4 | 9 AM MT | Dick's Sporting Goods Park | Stadium |
| Oct. 10, 2016 | LA 3, RSL 1 | 11:30 AM MT | Dick's Sporting Goods Park | Stadium |
| Oct. 10, 2016 | Colorado 2, San Jose 1 | 2 PM MT | Dick's Sporting Goods Park | Stadium |