Ashland University soccer coach Danny Krispinsky passes away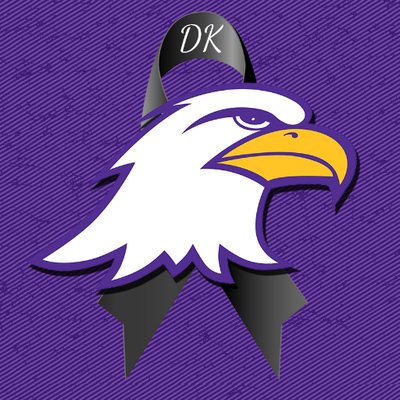 (Via Ashland University) – Ashland University is saddened to learn that women's soccer coach Danny Krispinsky passed away late Tuesday night after a long battle with cancer.
Krispinsky coached the Eagles through the 2017 season before stepping away from his duties last summer as he continued his health fight.
"As a student-athlete and then as a coach, Danny Krispinsky had a competitive spirit that set him apart," said Al King, director of athletics at Ashland University. "The passion, determination and fire he brought to work every day made him an exceptional model for our staff, student-athletes and other coaches. He was everything an athletic director could ask for. I'm incredibly proud to say that he represented this university. The greatest tribute we can pay him is for all of us to show the same courage and fight he demonstrated throughout his life."
Calling hours will be at Ashland University's Convocation Center on Sunday, Jan. 6 from 3-7 p.m. Funeral service will be at St. Edward Church on Monday, Jan. 7 at 11 a.m. Friends may call on the family one hour prior to the service at 10 a.m.
In lieu of flowers, memorial contributions may be made to the Daniel Krispinsky Ashland University Women's Soccer Team Endowment Fund.
A 2006 graduate of Ashland University, Krispinsky became the head coach of the women's soccer program in 2013 and oversaw a complete turnaround of the program as the Eagles became a consistent winner under his guidance. In the seven years prior to Krispinsky's appointment, the Eagles had just one winning season.
They won at least 10 games in all five of Krispinsky's seasons as he amassed 58 total victories and took the Eagles to the GLIAC Tournament each season. He was named the GLIAC Coach of the Year in 2016.
Krispinsky coached or recruited 18 players who were All-GLIAC selections, two who won major GLIAC awards, and another who was named an Academic All-American.
Krispinsky played soccer for the Eagles from 2002-05, twice earning All-GLIAC honors and finishing the 2005 season ranked second on the team in scoring with seven goals, helping the Eagles to a GLIAC championship.
He was also an assistant coach for the men's soccer program under Jon Freeman during the 2010 and 2011 seasons. The Eagles won their first GLIAC Tournament championship and finished 13-5-3 in 2010.
Krispinsky went on to coach the Ashland High School boys' soccer team in 2012. The Arrows were 15-3-2 overall and 10-0 in Ohio Cardinal Conference play as Krispinsky earned OCC and District Coach of the Year honors.