April Heinrichs leaving U.S. Youth Women's National Team Director role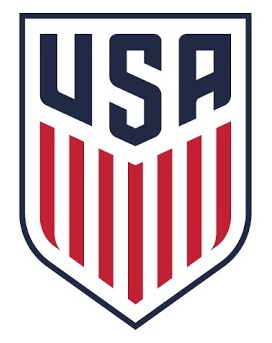 (Via U.S. Soccer) – April Heinrichs, whose career as a player, coach and administrator has literally spanned the history of U.S. Women's National Team programs, will be leaving her position as U.S. Soccer's Youth Women's National Team Director when the calendar turns.
"April Heinrichs is a world champion as a player, a coach and an administrator," U.S. Soccer Secretary General/CEO Dan Flynn said. "She is a pioneer for the women's game who never hesitated to share her knowledge and experience for the betterment of others and for that we are all appreciative.
So ends what can be called Heinrichs' "Act 3" with the U.S. Soccer Federation in a remarkable professional life spent in support of the women's game.
+READ: U.S. U-17 Women's National Team set for U.S. Soccer Invitational
"Looking back starting in 1985 as a player and then head coach of our Women's National Team in the early 2000s, it was a dream come true in every conceivable way," said Heinrichs, who has worked a total of twenty Women's World Cup, Olympic Games or youth World Cup tournaments as a player, coach, scout, or member of the FIFA Technical Study group. "And then to have eight years as Director of our Youth National Teams, working with our nation's best and brightest players and coaches, I can't imagine a better profession. It's a privilege every time you represent the USA, every time you step on the team bus and at every training session. I've done it for so many years and now is a good time for someone else to do it."
Act 1 came at the genesis of the Women's National Team program. Heinrichs, who won three NCAA titles in the early years of the UNC dynasty, was a member of the Triple-Edged Sword, the devastating front line that also featured Michelle Akers and Carin Gabarra, which led the Anson Dorrance-coached U.S. team to victory at the 1991 FIFA Women's World Cup. Heinrichs scored twice in the 5-2 victory against Germany in the semifinal. All three of those forwards would be elected to the National Soccer Hall of Fame with Heinrichs, in 1998, becoming the first female player so honored.