Ali Rogers named Florida Gulf Coast University assistant coach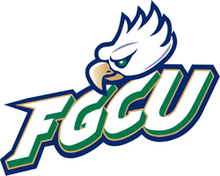 FORT MYERS, Fla. – As the FGCU women's soccer team prepares for the 2019 season, head coach Jim Blankenship announced that four-time ASUN champion and former First Team All-ASUN selection Ali Rogers has been promoted to assistant coach.
"We are beyond excited for Ali and proud of her for earning this opportunity," Blankenship said. "She was able to battle back from her injuries that afflicted her early in her career and eventually excelled as a player. We are thrilled to add someone who understands our culture and what it takes to win to our coaching staff."
Rogers spent the 2018 season on staff as the Director of Operations. A local product, she hails from Naples, Fla. and was a member of five ASUN regular season championships, four ASUN Tournament titles and four NCAA Tournament appearances, including the Eagles' historic 2-1 victory over USF in 2015. The win over the Bulls was the program's first NCAA Tournament victory.
"It is hard to describe how big of an honor this is for me," Rogers said. "First, I want to thank Jim Blankenship for giving me this opportunity. FGCU has held a special place in my heart for a very long time now and I am looking forward to help contribute to the success of this program."
Following her career as an Eagle, Rogers signed with the KKPK Medyk Konin women's football club in Poland. Medyk Konin was founded in 1985 and since its promotion top the top league, the club has always finished near the top of the standings. Rogers was on the roster for the 2018 season.
A three-year starter at FGCU, Rogers helped the Eagles to five regular season titles and four ASUN Tournament titles. During her senior year with the Green and Blue, Rogers was named NSCAA Third Team All-Region and was selected as the ASUN Tournament MVP after earning ASUN First Team accolades. She finished her final campaign with 13 points on five goals and three assists and her 12 career goals ranked eighth in FGCU history.
Rogers netted two goals in her first game with the Eagles before suffering a season-ending injury. Despite being sidelined, Rogers still found ways to contribute and supported her team as they captured the 2012 ASUN Regular Season and Tournament Championship. After another difficult season her sophomore year, she became one of the Eagles' best midfielders.
Blankenship, assistant coach Brock Duckworth and Rogers have their sights set on capturing the program's ninth ASUN Championship in the past 10 years. Despite falling short last season, the Eagles finished the 2018 season ranked top-10 nationally in four different statistical categories: assists per game (2nd, 2.74), points per game (4th, 7.58), total assists (5th, 52) and scoring offense (9th, 2.42). Blankenship and his staff also helped produce the first-ever Academic All-American in FGCU history in graduate Holly Fritz.