Alexandria SA adds Peter Kallin as Recreation League Director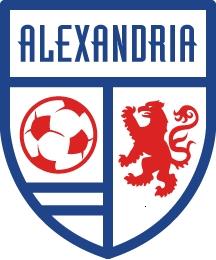 (Via Alexandria Soccer Association) – Alexandria Soccer Association has announced the hiring of Peter Kallin as the new Recreation League Director.
Kallin replaces previous Recreation League Director Jim Hogan as Jim transitions into a new role within the club's administration as Tournament and Programs Director along with an increased role guiding professional and volunteer coaches club wide.
Jim Hogan commented, "I am excited to welcome Peter on our full time staff as the new Recreation League Director. He has a wealth of knowledge, experience and fresh ideas from previous youth soccer league management that will provide our recreation league players, parents and coaches with an even greater level of support. We look forward to introducing Peter to our community, meeting the players, their families and volunteer coaches who all help create an amazing youth soccer experience for so many kids in our community."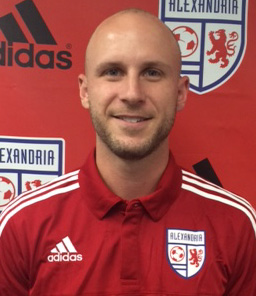 As the director of the Recreation League, Peter assumes responsibility for evaluating then enhancing the current quality of the ASA Recreation League experience which hosts over 3,000 players annually. Additionally, Peter will manage the annual spring Soccerfest and will be heavily involved with club-wide initiatives that improve accessibility to the game community wide.
+Read: US Youth Soccer Region I ODP 2016-2017 rosters announced (Boys)
ASA's Executive Director Tommy Park remarks, "Pete's addition to the full time staff is one of the first initiatives in the execution of our ASA 2020: The future ASA strategic plan. An initiative that allows us to offer concentrated support to the largest group of players at the club for many years to come."
Peter graduated from Susquehanna University in 2011, earning a B.A. in Communications with an emphasis in Public Relations. He worked as an assistant coach at Cedar Crest High School in Lebanon, PA for several years, then co-founded the Falcon Futbol Club and worked as both the club's Vice President and the coach of U12 and U14 boys travel teams. Peter later assumed the role of Club Manager at Capital Area Soccer Association where he ran day-to- day operations and coached U11 boys, U12 and U16 girls travel teams. Most recently, Peter held the position of Director of Programs at Vienna Youth Soccer in Vienna, Virginia overseeing camps, clinics and field scheduling. He is currently a USSF "B" licensed coach.
Peter notes, "I am very excited to be a part of a club that has prioritizes is connection with the community using soccer as a medium to bring kids and their adult leaders together. Alexandria has a great league experience to build from and I am looking forward to doing my share to enhance the environment for everyone involved at the club and in the community."