Jefferson Cup Boys Weekend, Day 1 recap: Not just blowin' in the wind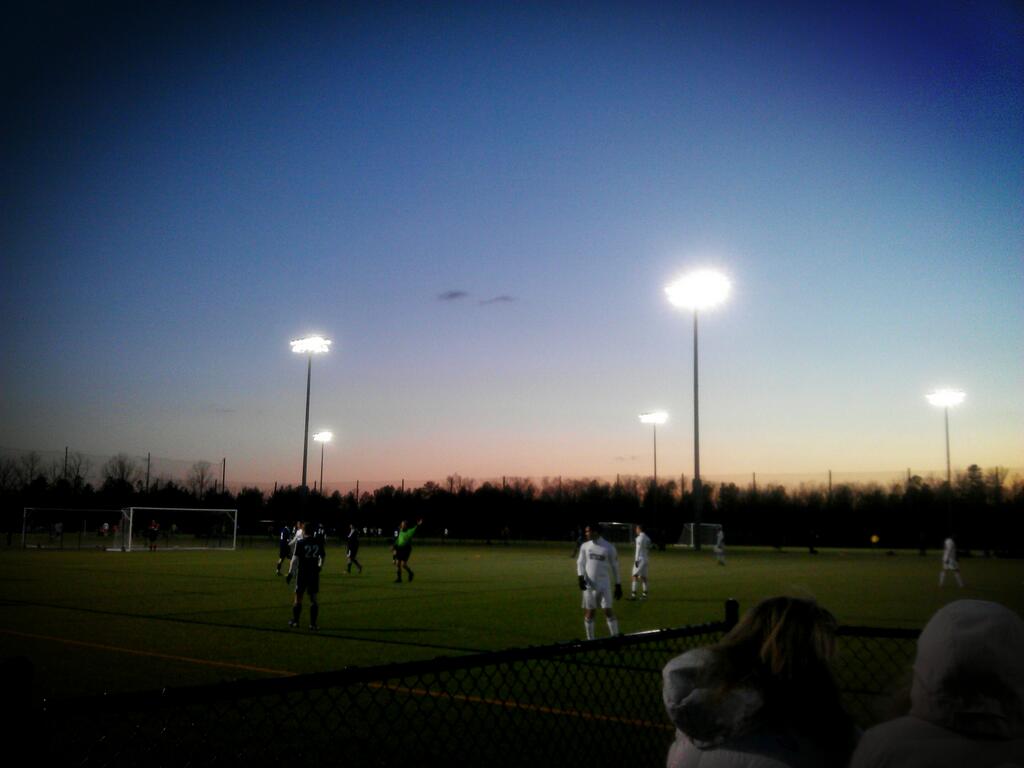 By Jimmy LaRoue
MIDLOTHIAN, Va. — Everyone could certainly feel it, and you could see it in the way games played out – one-way traffic, swirling soccer balls going in myriad directions, some of them into the back of the net, even.
That "it" – the wind – may have posed challenges, but it was just another element for Under-16, U-17 and U-18 teams and clubs on the opening day of the 2013 Jefferson Cup Boys Weekend as they look to showcase themselves for the hundreds of college coaches in attendance while also trying to come away with winning results. And, it was one that teams talked little, if anything about, in assessing their play on day one.
Amid sunny conditions in the Richmond area Friday as temperatures hovered between 30 and 50 degrees, the wind swirled, when calm at about 20 miles per hour, and as often not, gusting upwards of 40 mile -per hour.
It gave a push to some long-distance free kicks, an extra swerve to some corners, and made balls in the air look like an R.A. Dickey knuckler. Soccerwire.com reporter Michael Willis's observation early in the day Friday is apt here: "Every ball in the air looks like a knuckleball. FC Florida of Parkland just tried a corner kick that nearly went backwards after hanging in the air for a few seconds."
The wind is what Mother Nature left behind from a winter storm that dumped snow on the Richmond area and across the country. While for many it didn't pose challenges, the Valparaiso Under-16 squad from Arizona had several players who were delayed in Cleveland due to flight issues.
It was enough, and with small snow piles and puddles as evidence, that tournament organizers had to shift opening day matches to the turf fields at River City Sportsplex and a few to the turf field at Striker Park. In case you missed any of it, it's all chronicled by Soccerwire.com's expert team of reporters, with the instant observations found on the tournament's Twitter feed @jeffersoncup (Hint: Check both daily and often throughout the weekend.).
Still, thousands turned out – players, college coaches, family and friends alike – to take in some of the best boys soccer action on the East Coast.
The coaches come from the biggest, and smallest, colleges from around the country, and with it being a close-knit group among them, many use the opportunity to catch up with their friends and colleagues in the profession under more social circumstances. Yet it is still serious business, too, from finding their program's next gem, to debating the merits of conditioning versus skills heading into college.
One college assistant coach even took the time to explain specifically what his school is looking for and outlined his program's selling points.
Another aspect on display is the international flair among teams within the context of U.S. clubs. The aforementioned Valparaiso United, for instance, is led by a Croatian coach and features many Hispanic players.
Lower Merion SC Lightning of Bryn Mawr, Penn., features a coaching staff from three countries – Portugal, Ivory Coast and Germany – and players from nine additional countries. Its coach, Paulo Ferreira, applies his Portuguese and Brazilian influences in the way he brings along his team, but he allows his players to play with the flair they bring from their respective countries.
One such player, albeit not on Ferreira's squad but a member of the FC Frederick 95 team who opened the Jefferson Cup with a 5-1 win over Lake Norman 96 Force in the U16 ASL bracket, is as mature and unassuming a person as you'll find.
Okheem Riley grew up playing barefoot in the streets of Jamaica but later relocated to Frederick, Md., and last year was named to the Atlantic Soccer League's All-Jefferson Cup team for U15 Boys. If he develops tactically the way he already has a feel for the game, his college dreams, as he expressed, could very well bear fruit.
That's something on the wish list this weekend for many of the Jefferson Cup's shining stars on display.