​SYC Soccer appoints Hank Leung as Director of College Placement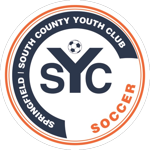 (Via SYC Soccer) – SYC Soccer has added Hank Leung to the club's technical staff as the Director of College Placement.
Leung is one of the most successful coaches in the last 20+ years with a proven track record at every level of the game. Coach Hank coached at the highest level and was a former U.S. Women's National Team, and U.S. Women's U-19 Youth National Team coach. He was at the helm of the Women's program at George Mason University for 10 years where he led the team to an impressive NCAA Division 1 National Championship.
The veteran coach has also served as the Technical Advisor for Shenandoah University and MIT. He aided the MIT team in receiving an NCAA Tournament berth, only the second in the program's history. He coached the Philadelphia Fury, a professional club in the North American Soccer League, and the Northern Virginia Majestics, a semi-professional team. He is a member of the Virginia-DC Soccer Hall of Fame and the former Director of Coaching at the Virginia Youth Soccer Association (VYSA) and the Eastern Pennsylvania Senior and Youth Soccer Associations.
A veteran of the Olympic Development Program, Leung has served as a Region II ODP Girls and Region I Boys ODP Staff Coach. He was also named National Coach of the Year by the NCAA, the W- League, and U.S. Youth Soccer. He has won multiple Virginia State Cup championships throughout the years coaching in Northern Virginia.
In addition to Leung's on-field accomplishments, he holds a U.S. Soccer "A" and National Coaching License and has attended the UEFA Pro Course in Estonia. He is a graduate of the FIFA International Academy and the KNVB (Dutch Soccer Federation) International Coaching Course.
Leung will help the SYC High School Age Players that want to play soccer in college, working closely 1-on-1 with the players in addition on doing seminars, workshops and helping them through the college process.
SYC Technical Director Esteban "Este" Maldonado had this to say: "Hanks resume speaks for itself, he has been one of the brightest minds in the game for decades. I am thrilled to have him work with SYC High School age players closely going forward, as we want our older players to get as much education and guidance in the college process as possible. Most importantly Hank will be a great role model that has so much experience and knowledge to give to our players and families."
Leung coached in SYC Soccer in the late '90s where he coached the U13 SYC Elite, a storied team that played its way into the Top 10 Nationally – winning multiple Virginia State and Regional Championships along the way.
Leung had this to say: "Interesting that my youth coaching career here in Virginia should come full circle. Its an exciting time at SYC, I look forward on working with the competitive, talented and committed players and teams, I also look forward in helping SYC players as much as I can as the Director of College Placement"