Poaching vs. Coaching: Can you tell the difference?

While I have written on the topic of youth soccer on and off for the last 27 years, I can only recall a handful that generated the response I have received following my first SoccerWire column detailing how the player-coach relationship has changed over the years, and how teams can go about recreating that environment.
That column seems to have generated quite a bit of conversation among many parents and coaches. I think that's a testament to the reach of SoccerWire.
Youth coaches can have a significant and positive influence on young athletes. How they respond to tough losses and difficult circumstances can set the overall personality of a team. Demonstrate good character after a win or loss, and your players are likely to do the same. Respond poorly, and they will as well.
+READ: For the young player, details matter
The same applies to what happens on the field. As a coach, what are you teaching? And what are the kids learning?
This brings me to one aspect of youth soccer that has long tainted the sport – player recruitment.
Longtime soccer coach Graham Ramsay, the former director of coaching for the Maryland State Youth Soccer Association, describes it as "Coaching vs. Poaching." "It's not quite a black and white world," he says, "but youth sports has become a business, with the love and caring for both youngsters and the game taking a backseat to the clink of the dollar."
Harsh words, and enough to make any youth coach flinch. But he has it right.
Ramsay knows of what he speaks. One of the first coaches in the United States to earn the USSF A license, he has coached numerous club, high school and college teams – including my Bethany College team in the mid-1980s – and has forgotten more about developing players and teams than most coaches remember. He's coached several All-Americans and dozens of athletes who went on to become Division I college players.
And he has a heart of a teacher. "One of the tenets of youth sports is to encourage top class attitudes to set youngsters up for a stable adult life, with sport being a prime mentor to those ideals," Graham says. "Plus they would study the basic skills and principles of their sport and learn them by heart, as they are the core to the experience leading to problem solving."
Can one tell the difference between a coach and a poacher? Yes.
+READ: How to be intentional with your college commitment
The former has the heart of a teacher. Patient, but firm. The number of mistakes a player makes is irrelevant, for that is part of the learning process. A coach gets more pleasure out of helping a player improve technically and tactically, and is delighted when the youngster tries something during a game she never would have done without the coach's support.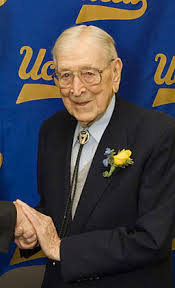 It could be something as simple as a scissors move to beat a defender, or as complicated as the correct timing of a third-man run behind a defense. Either is just as exciting to the coach with the heart of a teacher. Wins are great. It's why the game is played, after all. But more important to a real coach is the team's development. If the development is there, the winning soon follows.
And the poacher?
Easy to spot. Think Bernie Madoff, not John Wooden. The poacher's goal, Graham notes, is a short-term plan to get rich.
Practices are rote. The same practice session for the U-10 team at 5 p.m. is used again for the U-17 team at 6:30 p.m. Or worse, the first practice is cut short to leave for another team across town.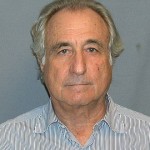 Development? That takes time. The poacher is far better at identifying talent – usually on other teams – than developing his own players. Team chemistry and player relationships are sacrificed in what is mistakenly taken as a competitive environment.
Watch a poacher's practice and you'll see that players aren't encouraged to battle to make each other sharper. They are told to beat the player to earn that player's spot on the field. There's a starting 11, and then there's subs. And if you're a sub, the poacher is actively searching for your replacement.
+READ: How the business of youth soccer changed the player-coach relationship
I remember coaching a game and noticed an opposing coach was on the other side of the field, literally whispering into the ears of two of the parents on my team. One of those parents told me the coach promised playing time and the choice of position for his daughter. The dad was so disgusted, he intentionally toyed with him as if he was interested. He wasn't.
His daughter played on my team another four years before switching sports.
The good news is that poachers are uncommon. Over time, clubs and parents figure things out as the poacher's methods wear thin. The short-term benefit of a league title or State Cup championship is overcome by the poacher's reputation and coaching style. Unfortunately, there's another club waiting in the wings.
If your child has a coach, and not a poacher, take a moment to thank him or her for doing things the right way. Because in the end, the U-11 league title or U-15 tournament championship won't be nearly as important as the good character your coach displayed each day for your son or daughter.
College Recruiting Commitment Tracker