Lifelong friends Jecewiz, Reardon continue careers at Providence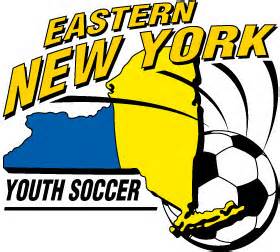 (Via Eastern New York Youth Soccer Association) – On the soccer fields of both Long Island and Rhode Island, Mark Jecewiz and Brendan Reardon will be forever linked. Following their illustrious travel soccer careers as teammates dating back to the Under-4 level with Village of the Branch Soccer Club, the duo has linked up again at NCAA Division I program Providence College.
They grew up three miles from one another with Jecewiz living in Smithtown and Reardon living in Nesconset, and first met in pre-school at St. Patrick's School in Smithtown. That was about the same time that they started playing together as Under-4 players in the Village of the Branch. Both of them progressed to travel team soccer with the VOB Arsenal, one of the best Long Island Junior Soccer League teams a decade ago and winners of many tournament championships.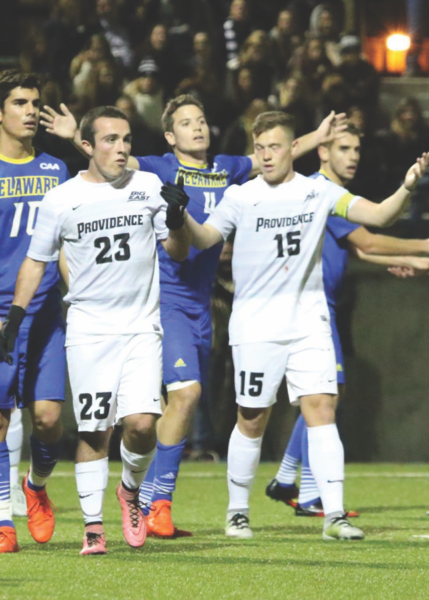 "That team was special because most of us went to the same elementary and middle school together," Reardon said. "It was a close and tight knit group."
As Jecewiz and Reardon completed their youth soccer career, they also had some nice success with the LIJSL's Lake Grove United as their VOB and Lake Grove teams were two of the best sides in the Eastern New York Youth Soccer Association. Both studied at St. Patrick's School for a decade, then moved on to St. Anthony's High School. As varsity soccer players, they won two regular season championships for the Friars and were undefeated at home. They were two of the three Catholic high school players named to the 2012 Newsday All-Long Island team and both were also honored as All-State.
+Read: MLS SuperDraft opening rounds recap; Minnesota picks Danladi No. 1
"Mark will always be the All-American young man for me on and off the pitch. A quiet leader who has always let his performance, judgment and values do his talking," commented St. Anthony's High School coach Don Corrao. "Mark set the example at St. Anthony's for the next couple of state championship teams as he was one of the smartest and most instinctively solid defenders we've ever had here."
"Reardon was a terrific offensive player for us who led the league in scoring his senior year. He has an extraordinary work rate and just keeps coming at you on the pitch. He's worked very hard for what he has achieved," stated Coach Corrao.
Then the pair became separated with Jecewiz going to Providence College and Reardon at Iona College.
"After St Anthony's, I committed to play for Iona. I red-shirted my first year there and then had a great two years after that with a lot of wins and success on the field," Reardon said. "Last winter, there were many changes at Iona, including changes to the school and coaching staff. I simply felt that it wasn't the best place for me anymore and decided to transfer. Providence was one of the schools interested and I knew Mark loved it there. Plus my older brother graduated from Providence in 2015. It turned out to be a great fit as Providence is great both academically and athletically and then add in I would be playing with my best friend once again, it seemed like something too good to pass up."
+Read: National winners announced at 2017 US Youth Soccer Awards Gala
So after being successful with the St. Anthony's Friars, the pair, now college roommates, had an excellent season this past fall with the Providence Friars. With Jecewiz as starting central defender and Reardon as starting outside midfielder, Providence won the school's first regular season Big East title. In the NCAA playoffs, they defeated Colonial Athletic Association champs Delaware, 2-0, in the first round. They took on #1 seed and undefeated Maryland in the second round, falling behind 4-1 before scoring four goals in 13 minutes in an epic comeback to stun the Terrapins, 5-4.
"We walked into the locker room, everybody's phone was blowing up with text messages from old players, people at the school and friends," Jecewiz said after the game. "It was really nice. It's a great feeling, all the support, we're just so happy that we could get this win!"
In the third round, Providence topped Creighton, 2-1, before falling to the University of North Carolina, 1-0, in the second overtime in the quarterfinals. But these close friends have one more year together at Providence to look forward to.
"Mark has had an incredible collegiate career at Providence College and I would not be surprised if he is invited to play at the next level. Brendan's abilities were first recognized by Iona College before he made a move to Providence College last year and well, you know how great that turned out. We could not be more proud of them than we are," concluded Coach Corrao.
College Recruiting Commitment Tracker