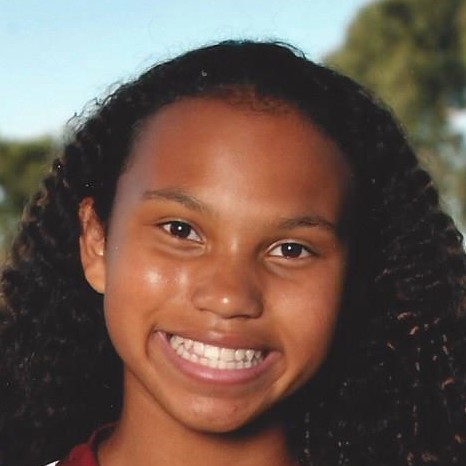 Alyssa Goodloe
Position:
Defender, Forward
Location:
Beaumont, CA, United States
I began playing soccer at age 10 with the Pateadores. At 13, I earned a position with the Slammers FC Pre-ECNL team and after a year and a half with the slammers, at 15, I earned a position on a competitive and successful ECNL team. I had to work extremely hard and dedicate many hours to reach this level of play in just a few years. This was one of my greatest achievements as an athlete. As a student, I maintained at least a 4.1 GPA throughout high school while taking several honors and AP classes. I believe this reflects what type of athlete and student I am; extremely motivated, hard-working and persistent. I am excited to begin the next chapter of my life at Grambling.
I will be attending Grambling as a student athlete beginning Fall 2020. I chose Grambling State University because I wanted a challenging and competitive soccer program that would allow me to pursue a career as an orthopedic doctor. I had the opportunity to visit Grambling and meet Coach Wagar. I was very impressed with him as a person and coach. He maintains a strict athletic program and expects the best from his players; however, he was honest and welcoming. I met several staff members and got the feeling Grambling was not just an educational and athletic institution, but also a caring, loving community that would help me succeed as a student athlete. I knew this was the best choice for me.
HS: Redlands East Valley; Right/Left Winger and Outside Back 4-year Varsity, Captain, 4-year Scholar Athlete, Sophomore Year Honorable Mention All-Conference; Junior Year 2nd Team All-Conference; 2-year CBL Conference Champions; Varsity Track
Club: Pateadores, Slammers FC Pre-ECNL, Arsenal ECNL; Legends Academy II; Winger, Outside Back, Forward; Undefeated in Conference; CA National Champions; Regional Champions; USYS National Championship Semi-Finalist
Personal: Daughter of Christian & Shelli Goodloe; has 2 older sisters, Hannah & Haley;
Biology Major/ Orthopedic Doctor; 4-year Principal Honor Roll; NHS, CSF; ; Environmental Club