Youthful USWNT set to face Russia on Thursday in Frisco, Texas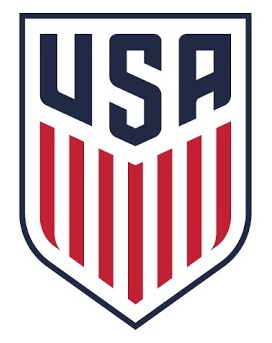 USA vs. Russia
Toyota Stadium; Frisco, Texas
April 6, 2017 (7:30 p.m. CT on FOX Sports 1)
International Friendly
(Via U.S. Soccer) – The U.S. Women's National Team is embarking on a two-city tour through Texas with matches against Russia on April 6 at Toyota Stadium in Frisco (7:30 CT on FOX Sports 1 with the pre-game show starting at 7 p.m. CT) and on April 9 at BBVA Compass Stadium in Houston (1 p.m. CT).
The USA is coming off a win against Germany and two straight losses at the SheBelieves Cup in March and will be itching to get back on the field in what will be the final WNT matches before the fifth NWSL season kicks off on April 15. Russia is in a key period in its women's soccer history as it is preparing for the upcoming UEFA Women's Euro this summer. U.S. head coach Jill Ellis named 24 players to a training camp roster, but then lost three players as midfielders Morgan Brian, Lindsey Horan and Tobin Heath had to bow out due to injuries. From the U-23 WNT training camp that was going on in Portland, Ellis called up 17-year-old midfielder Jaelin Howell and 16-year-old forward Sophia Smith, both members of the USA's 2016 FIFA U-17 Women's World Cup Team to make up a 23-player training camp roster. She will name 18 players to suit up for each of the two games.
U.S. Women's National Team Roster by Position:
GOALKEEPERS (3): 18- Jane Campbell (Houston Dash), 1- Alyssa Naeher (Chicago Red Stars), 24- Ashlyn Harris (Orlando Pride)
DEFENDERS (6): 7- Meghan Klingenberg (Portland Thorns FC), 11- Ali Krieger (Orlando Pride), 5-Kelley O'Hara (Sky Blue FC), 22- Megan Oyster (Boston Breakers), 4- Becky Sauerbrunn (FC Kansas City), 7- Casey Short (Chicago Red Stars)
MIDFIELDERS (6): 25- Jaeline Howell (Real Colorado), 16- Rose Lavelle (Boston Breakers), 10-Carli Lloyd (Houston Dash/Manchester City), 20- Allie Long (Portland Thorns FC), 3- Samantha Mewis (NC Courage), 15- Megan Rapinoe (Seattle Reign)
FORWARDS (8): 19- Crystal Dunn (Chelsea FC), 13- Alex Morgan (Orlando Pride/Olympique Lyonnais), 21-Kealia Ohai (Houston Dash), 23- Christen Press (Chicago Red Stars), 2- Mallory Pugh (UCLA), 8- Amy Rodriguez (FC Kansas City), 26- Sophia Smith (Real Colorado), 12- Lynn Williams (NC Courage)
U.S. ROSTER NOTES:

TEAM:
Midfielders Morgan Brian (knee), Lindsey Horan (hip) and Tobin Heath (back) are unable to participate in camp due to injuries.
Sixteen of the players selected were on the roster for the 2017 SheBelieves Cup in March. Ellis recalled midfielder Megan Rapinoe (117 caps/31 goals) who last played for the WNT on September 19, 2016, vs. Netherlands, coming on in the 64th minute for Horan, and helped set up the USA's third goal in the 3-1 win.
Forward Amy Rodriguez (129/30) and defender Meghan Klingenberg (70/3), who both attended the USA's training camp before the SheBelieves Cup but did not make the final roster, were also selected.
Ellis gave a first call-up to new Boston Breakers defender Megan Oyster, who had a quality NWSL season last year for the Washington Spirit, as well as 17-year-old midfielder Jaelin Howell and 16-year-old forward Sophia Smith. The latter two attend the same high school (Fossil Ridge), live in the same hometown (Windsor, Colo.) and play for the same youth club (Real Colorado).
Ellis also named Houston Dash forward Kealia Ohai, who earned her first three caps and scored her first WNT goal at the end of 2016.
Six players on the roster have played 122 times or more for the USA while 13 have 33 or less caps.
Four players on the roster are uncapped in goalkeeper Jane Campbell, Howell, Smith and Oyster.
Carli Lloyd paces the team with 235 appearances, followed by Amy Rodriguez (129), Alex Morgan (123), Becky Sauerbrunn (122) and Megan Rapinoe (117).
Seventeen players on the roster will enter the NWSL season following the two matches. The six who will not are Mallory Pugh, who is in her first academic quarter at UCLA, as well as high school juniors Howell and Smith, who have committed to Florida State and Stanford, respectively, for the fall of 2018; and Morgan, Lloyd and Crystal Dunn, who will return to their European clubs. Morgan and Lloyd will return to the Orlando Pride and Houston Dash, respectively, this summer after the completion of their European seasons.
FORWARDS:
Alex Morgan, who joined the USA in Dallas on April 3 after traveling from France where she is playing for Olympique Lyon, has 73 goals and is within two of tying Cindy Parlow (75) for seventh on the USA's all-time scoring list. She is averaging around 0.59 goals per game in her WNT career. Morgan's two goals on Nov. 10, 2016, marked her 20th career multi-goal game. She has never played against Russia. She was injured for the two games in 2014.
Morgan has played in eight matches for Lyon so far: four league games, two French Cup matches and two UEFA Champions League games. She has scored five goals, three in a 6-0 French Cup victory against Rodez and two in a 5-0 league win over Albi. Morgan has helped the reigning European title holder OL into the semifinal of Champions League where it will meet Carli Lloyd's Manchester City over two legs in late April.
Christen Press recorded her fourth career hat trick on Nov. 10, 2016, against Romania, scoring three times in the first 38 minutes. Press' previous hat tricks came at the end of 2014 against Argentina (four goals), against Costa Rica in August of 2015 and against Trinidad & Tobago in December of 2015.
Press was one of four WNT players to score double-digit goals in 2016, along with Lloyd (17), Alex Morgan (17) and Crystal Dunn (14), and became the fifth player in WNT history to score in double-figures in goals for three consecutive years. Mia Hamm (twice), Abby Wambach (twice), Tiffeny Milbrett, and Lloyd also accomplished the feat (Lloyd over the past three years as well).
Press recently moved past April Heinrichs and Sydney Leroux into 14th place on the all-time WNT goals list. She averages just under a goal every two games (0.49 goals per game) for the WNT.
Press and Dunn tied for most games played in 2016 as both saw action in all 25 matches, the only two players to accomplish that feat.
Dunn has scored 18 international goals, 14 coming in 2016, which was the third-most on the team. She has played in two FA Cup matches so far for Chelsea FC, winning both, and scored in a 5-1 win against Doncaster Belles on March 19.
2016 NWSL Golden Boot winner Lynn Williams scored 11 times for the Western New York Flash last season, plus two more in her club's playoff semifinal victory against the Portland Thorns and the dramatic equalizer in overtime of the championship game before her team triumphed in penalty kicks. Last year, she set a record for fastest goal in a WNT debut when she scored 49 seconds after coming on at halftime against Switzerland on Oct. 19. Williams has seven caps so far while making five starts.
Williams' fourth start was a memorable one as she tallied the USA's lone goal against Germany on

March 1

, finishing after Press hit the cross bar with her shot and Tobin Heath's followed up was been blocked by a German defender. It was her second international goal. Williams played in all three games at the SheBelieves Cup, starting two, and totaled 175 minutes.
Williams' record for fastest goal in a debut would last just four days as forward Kealia Ohai, who also scored 11 goals during the NWSL regular season, did Williams one second better, scoring 48 seconds into her first WNT camp on

Oct. 23

after coming on as a substitute against Switzerland in the 81st minute. Ohai earned her first three WNT caps at the end of last year, playing against Switzerland and then getting starts against Romania in the final two games of 2016.
At the SheBelieves Cup, Mallory Pugh returned to the roster for the first time since the Olympics and against Germany on

March 1

, on played in her first game since the quarterfinal loss to Sweden in Brazil. Pugh came off the bench in the 58th minute, replacing Dunn. The 18-year-old got the start against England on

March 4

, her first since the Olympics and came off the bench at halftime against France to earn her 20th cap.
Pugh spent most of last fall playing with the U.S. U-20 Women's National Team, which she captained at the 2016 FIFA U-20 Women's World Cup in Papua New Guinea where she was one of the top players in the tournament and scored twice. It was Pugh's second U-20 WWC as she also started for the USA as a 16-year-old in 2014. She is age-eligible for the 2018 FIFA U-20 Women's World Cup.
In Brazil, Pugh became the youngest American player to start and score at the Olympic Games.
Pugh scored in her senior team debut (the 19th U.S. WNT player to score in her first cap) on Jan. 23, 2016, vs. Ireland at 17 years, 8 months and 25 days old, becoming the youngest player to debut for the U.S. in the last 11 years. Pugh is fifth all-time for most U.S. caps before the age of 18 (11). She is third for most goals before the age of 18 (2), fourth in most starts before the age of 18 (7) and first for most assists before the age of 18 (5).
Amy Rodriguez returns to the roster as she continues her comeback from having her second son last July. She participated in both the USA's January camp in Los Angeles and the training camp prior to the SheBelieves Cup, her first two events since having her baby. Her last game for the USA was against Brazil on Oct. 25, 2015, in Orlando.
Among Rodriguez' 30 career goals have been some hugely important ones, including her score in the Women's World Cup Playoff match against Italy in 2010 that helped send the USA to Germany. Her most recent goal came on Sept. 20, 2015, vs. Haiti in Birmingham, Ala.
Sixteen-year-old Sophia Smith earned her first call-up to a WNT camp. Smith was a member of the USA's 2016 FIFA U-17 Women's World Cup team and played all three games as a sub. She finished her U-17 career with 19 caps and three goals. It's been a remarkable seven weeks for the high school junior. Between Feb. 15 and March 8, Smith was in Europe, first with the U-18 WNT in England, where she scored five goals in three games. That performance earned her a first call-up to the U-20 WNT and she traveled directly to La Manga, Spain, where she scored another four goals in three matches.
It is believed to be the most goals scored over six consecutive international matches for any U.S. Youth Women's National Team player (although Ashley Sanchez did score 12 goals over 11 consecutive international matches for the U-17 WNT in 2015 and 2016).
Her performance in Europe earned Smith a call-up to the U-23 Women's National Team, which was participating in the Thorns Spring Invitational in Portland. On March 29, Smith scored the game-winning goal in the 90th minute during the U-23 WNT's 2-1 victory against the Thorns, giving her 10 goals across three age levels this year.
Smith is the fourth player from the USA's 2016 FIFA U-17 Women's World Cup Team to see training time with the senior side, along with Howell, forward Ashley Sanchez and midfielder Brianna Pinto, who was on the USA's roster for the 2017 SheBelieves Cup in March.
If she plays in a match, she would be the sixth youngest debutante in U.S. history, the first player to play in a U.S. WNT match who was born in the new millennium and possibly the first player to play for the U.S. WNT who was born after the 1999 Women's World Cup victory.
MIDFIELDERS:
U.S. co-captain Carli Lloyd is the two-time reigning FIFA Women's World Player of the Year. She is the all-time active caps leader with 235 and is sitting on 96 goals, four away from becoming the sixth player to score 100 or more goals for the USA. While she has played as a withdrawn forward the majority of the time since the knockout round of the 2015 Women's World Cup, she is still the highest scoring midfielder in U.S. history.
Lloyd scored 36 international goals between the time she debuted six days before her 23rd birthday, and her 30th birthday. Since turning 30, she has scored 60 goals in about four and a half years.
Lloyd has played four matches for Manchester City, two FA Cup Games and two Champions League games, while scoring one goal, which was the crucial game-winner in the first leg of the CL quarterfinal against Fortuna from Denmark.
Manchester City defeated Fortuna 2-0 on aggregate in the UEFA Champions League quarterfinals and will face Alex Morgan and Olympique Lyon in the two-leg semifinal series.
Megan Rapinoe makes her return to the U.S. WNT after not being selected for the SheBelieves Cup. Rapinoe comes into camp with 117 caps and 31 goals, good for 18th all-time. After making the 2016 Olympic Team despite suffering an ACL tear in December of 2015 – she played 59 minutes in two games in Brazil – she has been working her way back into game fitness. She played in two friendly games after the Olympics, but has yet to see WNT action in 2017.
Rose Lavelle earned her first two senior team caps at the SheBelieves Cup. Lavelle was the first overall pick in the 2017 NWSL Draft by the Boston Breakers and made her U.S. WNT debut on

March 4

against England, playing extremely well for the full 90 minutes and earning Woman of the Match honors. She is the first player to make her debut in 2017 and the 14th player to be given a first cap under Jill Ellis. She also got the start against France.
Allie Long scored her first three career goals (all on headers) in 2016. She came off the bench at the end of the England game on

March 4

, playing in the center-midfield where she played the final 13 minutes of the game, but then played center-back against France on March 7.
Samantha Mewis, the tallest player on the roster at six-feet tall, had a breakout year of sorts in 2016, playing in 14 games, starting five, and scoring the first four goals of her international career. After starting and playing very well for all 90 minutes against Germany on

March 1

, for 77 minutes against England on

March 4

, and 70 minutes against France on March 7, she has 21 caps, which has surpassed her sister Kristie, who has 15 caps and one goal. Samantha and Kristie (who plays for the Washington Spirit in the NWSL) are one half of only two sets of sisters to ever play for the senior Women's National Team. The others are twins Lorrie and Ronnie Fair.
First-time call-up Jaelin Howell was a starter for the USA at center midfielder at the 2016 FIFA U-17 Women's World Cup in Jordan. She played 242 minutes over three starts in group play. She finished her U-17 career with 21 caps and two goals. If Howell gets her first WNT cap, she possibly would become the first player born after the 1999 Women's World Cup to earn a senior team cap. She would also become the 15th youngest debutante in U.S. history. Howell joined U.S. camp from Portland, Oregon, where she played in two matches against NWSL teams during her first U-23 WNT camp.
DEFENDERS:
U.S. co-captain Becky Sauerbrunn grabbed her fifth career assist on Crystal Dunn's goal against Thailand on Sept. 15, 2016. She has 122 caps, moving past Lorrie Fair into 28thon the all-time list.
2015 Women's World Cup champion and 2016 Olympian Meghan Klingenberg returns to the roster after participating in the training camp before the SheBelieves Cup. She did not make the final roster for that tournament as she was working her way back into fitness after being hampered by a back injury for a few months. Klingenberg last played for the USA on Sept. 18, 2016, against the Netherlands.
Chicago Red Stars defender Casey Short has started in all six of her caps with the left-footer mostly playing left back, although she did play some outside midfield against Switzerland last year. She has played 90 minutes in five of her caps and 45 in one, most recently going 90 against France on March 7 at the SheBelieves Cup.
Kelley O'Hara picked up her 11th career assist on Carli Lloyd's first goal on Oct. 23, 2016, vs. Switzerland. She has 92 international appearances and two career goals and has moved past Stephanie Cox into 37th place on the all-time caps list. She was hampered by a minor groin injury during the SheBelieves Cup and only played the final 12 minutes of the last game against France.
U.S. defender Ali Krieger has 97 caps and could be the next U.S. player to hit 100, becoming the 36th player in program history to reach the century mark.
This is a first call-up for Megan Oyster, who played last season for the Washington Spirit and started in the NWSL championship game before being traded to the Boston Breakers on Nov. 17, 2016 for Kassey Kallman and Kristie Mewis. Boston also got the No. 3 and No. 9 overall picks in the 2017 NWSL Draft which they used to select U.S. YNT players Morgan Andrews and Margaret Purce.
GOALKEEPERS:
Ashlyn Harris earned her 12th cap on

March 4

vs. England, making several excellent saves before England scored on a set play in the dying moments. Alyssa Naeher earned her 12th cap against France on March 7.
They are the 13th and 14th goalkeepers to play 10 or more games in U.S. history.
Naeher had allowed just two goals in her previous 11 caps before the France game.
Jane Campbell made her first U.S. WNT game rosters for the SheBelieves Cup. Campbell, who first trained with the U.S. WNT at age 17 in January of 2013, making her the youngest goalkeeper called into a full U.S. National Team camp, was taken 15th overall in the second round of the 2017 NWSL Draft by the Houston Dash.
1998-2000 – GOOD YEARS FOR COLORADO YOUTH SOCCER: The USA's three youngest players in camp are all from Colorado and the suburbs of Denver. Sophia Smith, who hails from Windsor, Colorado, attends the same high school (Fossil Ridge) and plays for the same club (U.S. Soccer Girls' Development Academy member Real Colorado) as 17-year-old Jaelin Howell who is also from Windsor and was also called into this camp from the U.S. U-23s. Howell was named to replace the injured Lindsey Horan on March 29 and Smith was named on March 31 to replace the injured Tobin Heath. 2016 Olympian Mallory Pugh is 18-years-old hails from Highlands Ranch and also played for Real Colorado. Like Howell, Smith was a member of the U.S. team at the 2016 FIFA Under-17 Women's World Cup in Jordan. Smith played in all three matches, coming off the bench in each game. Pugh was a starter in the U-20 Women's World Cups in 2014 and 2016. Smith was born in 2000, Howell in 1999 and Pugh in 1998.
BY THE NUMBERS:
1 Players that have played every minute so far this year (Becky Sauerbrunn)
2 USA's FIFA ranking
3 Caps away from 100 for Ali Krieger
4 Goals Carli Lloyd needs to reach 100
5 Players from California on the U.S. roster
8 Caps away from 100 for Kelley O'Hara
12 Players on the USA's training camp roster who were on the 2016 Olympic Team
18 Years difference between the USA's oldest player on the roster (Lloyd) and youngest (Smith)
96 Differences in caps between Lloyd and her next closest teammate on the roster (Amy Rodriguez)
99 Minutes on the field per goal averaged by Abby Wambach in her career
130 Minutes on the field per goal averaged by Mia Hamm in her career
JILL ELLIS FACT FILE : After leading the USA to the Women's World Cup title, U.S. head coach Jill Ellis was rewarded with a multi-year contract extension on Aug. 5, 2015. She is the third U.S. coach – and first female American coach — to win a Women's World Cup at the senior level, following Anson Dorrance (1991) and Tony DiCicco (1999). Ellis was named the 2015 FIFA World Coach of the Year for Women's Soccer on Jan. 11, 2016, at the FIFA Awards Gala in Zurich, Switzerland. She was also named the CONCACAF Female Coach of the Year. Ellis, who previously served two stints as interim head coach of the U.S. WNT, is the eighth official head coach in U.S. history. She coached seven games as interim coach in 2012 (5-0-2) and two games (1-0-1) as interim in 2014 before she officially came on board, which gave her a 6-0-3 record before she ever was formally named the head coach in May of 2014. She has gone 53-5-10 since then for an overall record of 59-5-13, earning her 50th career WNT win on July 22 vs. Costa Rica. Since taking over as head coach, Ellis has won four tournaments: the 2015 Algarve Cup, the 2015 Women's World Cup, the 2016 CONCACAF Women's Olympic Qualifying Championship and the 2016 SheBelieves Cup. After an early exit from the 2016 Olympics, Ellis will now start focusing on building a team to qualify for the 2019 FIFA Women's World Cup,
RETURN TO TEXAS: The USA played five games in Texas at the beginning of 2016, all during CONCACAF Qualifying for the 2016 Olympics. The U.S. team played three group-phase matches at Toyota Stadium, winning all by shutout, and then played the semifinal and championship game at BBVA Compass Stadium, defeating Trinidad & Tobago (5-0) and Canada (2-0), respectively. The U.S. Women have played six matches – all wins – at Toyota Stadium, home of the 2016 U.S. Lamar Hunt Open Cup and MLS Supporters Shield Winners FC Dallas; and three matches at BBVA Compass Stadium, home of MLS' Houston Dynamo and the NWSL's Houston Dash, winning all by shutout. These will be the 18th and 19th matches all-time for the U.S. Women in the state of Texas.
IN FOCUS: RUSSIA
Russia Football Union
FIFA World Ranking: 25
UEFA Ranking: 15
World Cup Finals Appearances: 2 (1999, 2003)
Best Women's World Cup finish: Quarterfinals (1999, 2003)
Record vs. USA: 0-1-7
Head Coach: Elena Fomina
Russia Women's National Team Roster by Position:
GOALKEEPERS (2): 1-Tatiana Shcerbak (Kubanochka), 12-Alena Belyaeva (Chertanovo), 21-Iuliia Grichenko (CSKA)
DEFENDERS (6): 4-Tatiana Sheikina (Ryazan-VDV),8-Daria Makarenko (Ryazan-VDV), 13-Anna Belomyttseva (Ryazan-VDV), 18-Elvira Ziiastinova (CSKA), 19-Ekaterina Morozova (Chertanovo), 22-Ksenia Kovalenko (CSKA)
MIDFIELDERS (7): 9-Anna Cholovyaga (CSKA), 10-Elena Terekhova (CSKA), 11-Ekaterina Sochneva (CSKA), 16-Anastasiia Pozdeeva (Zvezda-2005), 17-Ekaterina Pantiukhina (Zvezda-2005), 20-Margarita Chernomyrdina (Chertanovo), 23-Elena Morozova (Kubanochka)
FORWARDS (3): 2-Nelli Korovkina (Chertanovo), 6-Nadeshda Karpova (Chertanovo), 15-Elena Danilova (Ryazan-VDV)
RUSSIA NOTES:
Russia is preparing for this summer's UEFA Women's Euro in the Netherlands where it was drawn into a difficult Group B with Germany, Italy and Sweden.
Russia finished second in European qualifying Group 5 behind Germany to make it to the Euros, winning four matches, drawing two and losing two (both to Germany).
Nine different players scored for Russia during Euro qualifying, including two goals each from Elena Terekhova, Nadezhda Karpova, Ekaterina Pantyukhina and Elena Danilova.
Russia head coach Elena Fomina is the first woman in history to coach the Russian Women's National Team. She captained the team as a player.
USA VS. RUSSIA
The USA is 7-0-1 all-time against Russia, with the lone tie coming on Aug. 15, 2000, during a 1-1 draw in College Park, Md.
The USA played the former USSR twice in the early 1990s, winning 8-0 in Blaine, Minn., in 1991 and 5-0 in Varna, Bulgaria in 1991 in the run up to the first Women's World Cup.
The USA has played Russia in Canada, Brazil and the USA, but never in Russia, site of the 2018 FIFA World Cup.
The USA last met Russia in two friendlies matches in February of 2014, winning 7-0 at FAU Stadium in Boca Raton, Fla. and 8-0 at the Georgia Dome in Atlanta. Prior to those two games, the teams hadn't met since 2002 in the opening game of the Nike U.S. Women's Cup in Uniondale, N.Y.
In the game in Atlanta, the first two goals were Russian own goals, the second in the 50thminute, and then the USA scored six goals during the remainder of the half.
Of the eight players who scored the USA's 14 goals over those two games (one was an own goal), just Carli Lloyd, Christen Press and Amy Rodriguez are on the training camp roster for the Texas matches. Lloyd scored twice in the first game while Press scored twice in the first and once in the second. Rodriguez scored in the second match.
LAST TIME…
On the field for the USA:
March 7, 2017 – RFK Stadium; Washington, D.C.
2017 SheBelieves Cup
USA 0
FRA 3     Abily 8, 63; Le Sommer 9
Lineups:
USA : 1-Alyssa Naeher; 4-Becky Sauerbrunn, 20-Allie Long, 7-Casey Short; 16-Rose Lavelle (2-Mallory Pugh, 45), 3-Samantha Mewis (9-Lindsey Horan, 70 ), 6-Morgan Brian (8-Julie Johnston, 70), 17-Tobin Heath, 10-Carli Lloyd (capt.) (5-Kelley O'Hara, 78); 12-Lynn Williams (13-Alex Morgan, 70), 23-Christen Press (19-Crystal Dunn, 45)
Subs not used: 11-Ali Krieger, 14-Jessica McDonald, 15-Emily Sonnett, 18-Jane Campbell, 22-Brianna Pinto, 24-Ashlyn Harris
Head coach: Jill Ellis
FRA : 21-Meline Gerard; 2-Eve Perisset (5-Assatou Tounkara, 68), 3-Wendie Renard (capt.), 4-Laura Georges, 6-Amandine Henry, 7-Sandie Toletti (15-Elise Bussaglia, 53), 9-Eugenie Le Sommer (18-Marie Laure Delie, 65), 10-Camille Abily (17-Gaetane Thiney, 81 ), 12-Elodie Thomis (11-Clarie Lavogez, 70), 22-Amel Majri (14-Camille Catala, 81), 23-Sakina Karchaoui
Subs not used: 1-Laetitia Philippe, 16-Sarah Bouhaddi, 13-Kadidiatou Diani, 20-Grace Geyoro
Head coach: Olivier Echouafni
LAST TIME…
On the field for the USA vs. Russia:
Feb. 13, 2014 – Georgia Dome; Atlanta, Ga.
International Friendly
USA 8     Own Goal 11, 50; Rodriguez 52; Wambach 54, Rapinoe 65; Holiday 81; O'Reilly 83; Press 86
FRA 0
Lineups:
USA: 1-Hope Solo (21-Jill Loyden, 46); 11-Ali Krieger (4-Becky Sauerbrunn, 62), 6-Whitney Engen, 16-Rachel Van Hollebeke, 5-Kelley O'Hara (19-Kristie Mewis, 34); 9-Heather O'Reilly, 25-Morgan Brian (12-Lauren Holiday, 68), 10-Carli Lloyd, 15-Megan Rapinoe; 8-Amy Rodriguez (2-Sydney Leroux, 75), 20-Abby Wambach (capt.) (23-Christen Press, 81)
Substitutions Not Used: 3-Christie Rampone
Head coach: Tom Sermanni
RUS: 12-Maria Zhamanakova; 3-Valentina Orlova, 18-Elena Medved (11-Anna Sinyutina, 85), 7-Ekaterina Dmitrenko (15-Ksenia Kovalenko, 88), 19-Ksenia Tsybutovich (capt.); 4-Svetlana Tsidikova (22-Daria Makarenko, 56), 13-Alla Sidorovskaya, 20-Nelli Korovkina, 23-Elena Morozova (14-Anastasiya Chevtchenko, 46), 17-Ekaterina Pantyukhina (16-Elena Kostareva, 68), 10-Elena Terekhova (8-Karina Bliskaya, 70)
Substitutions Not Used: 1-Elvira Todua, 2-Marina Pushkereva, 9-Alena Andreeva, 21-Alena Beliaeva
Head coach: Sergey Lavrenty