Young Referee of the Year Regional Award winners announced by US Youth Soccer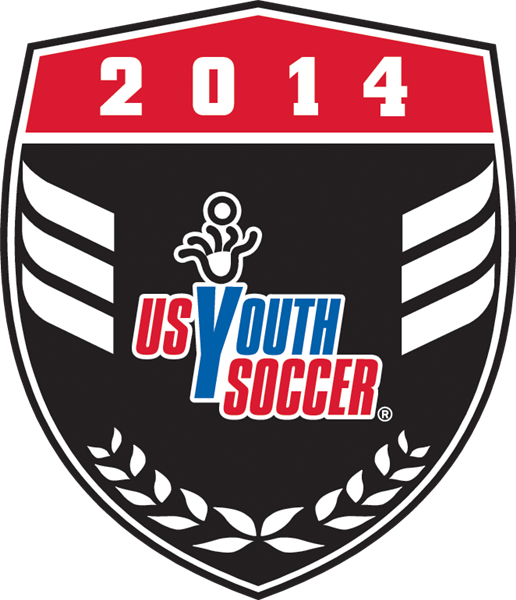 FRISCO, Texas (Via US Youth Soccer) — US Youth Soccer has announced the regional winners of the 2014 US Youth Soccer Male and Female Young Referee of the Year awards. The Young Referee of the Year Award honors those who have a strong work ethic, have knowledge of the rules of the game and are positive role models.
The national Young Referee of the Year winners will be announced at the US Youth Soccer Awards Gala on Friday, Jan. 16, at 7:30 p.m., as part of the US Youth Soccer Workshop in Philadelphia, held in conjunction with the NSCAA Convention.
Brief bios of the regional winners are below based on the submitted nomination forms.
Young Male Referee of the Year regional award winners:
Region I – Kevin Lock – Malvern, Pa.
A freshman at Temple University, Kevin Lock has already gained great amounts of experience as a referee. He became a Grade 7 referee in 2014 and has been a member of Delco Soccer Referees Association since 2012. Kevin has worked at the last two US Youth Soccer Eastern Pennsylvania State Cups and US Youth Soccer Region I Championships, as well as the multiple US Youth Soccer ODP events. He hopes to work in the soccer industry after college and continue refereeing.
Region II – Joshua Mathis – Geneseo, Ill.
Since first becoming a licensed referee in 2010, Joshua Mathis has refereed year-round in league games, as well as outdoor and indoor tournaments. He is currently a Grade 8 referee and plans on pursuing higher licenses as he gets older. He treats players and coaches with respect while handling himself well during all games he works. Josh is also a referee assignor for the Geneseo Soccer Club and volunteers to coach younger players at the club.
Region III – Walt Heatherly – Hendersonville, Tenn.
As a 17-year-old Grade 7 referee, Walt Heatherly was selected to represent Region III at the 2014 US Youth Soccer National Championships. His maturity, competence and decision-making defy his years, and his thirst for knowledge and desire to improve are second-to-none. Walt has become a mentor and role model for younger referees in his area, and his early experience officiating at a high level is something other young referees can admire and aim to replicate.
Region IV – Victor Torres – Aurora, Colo.
After getting into soccer as a player, Victor Torres learned how challenging refereeing can be following his first experience officiating a game. Since that point, he has displayed determination to improve as a referee. Victor has continued to learn and has seen his knowledge and confidence grow. He has refereed several Colorado State Cup matches, as well as the US Youth Soccer Region IV Championships. Victor continues to referee while attending Metropolitan State University in Denver.
Young Female Referee of the Year regional award winners:
Region I – Mackenzie App – Baldwinsville, N.Y.
Mackenzie App has been a USSF referee for more than four years and has worked three US Youth Soccer New York West State Cups, two US Youth Soccer ODP events and the 2014 US Youth Soccer Region I Championships. She constantly strives to improve her knowledge of the game, and is quick to take advantage of opportunities to progress her refereeing skills. Mackenzie is also active in her community and has held leadership roles at her school and church.
Region II – Emily Stalcup – Overland Park, Kan.
Emily Stalcup has been involved in soccer for more than 12 years and has been refereeing for six of those years. She's refereed at multiple US Youth Soccer National Championship Series events, US Youth Soccer Regional Presidents Cups and US Youth Soccer ODP events. At the 2013 National Championships in Overland Park, she volunteered over 20 hours as a statistician and took the chance to learn from referees working the event. Emily also works as a mentor for younger referees.
Region III – McKenzie Harden – Pfafftown, N.C.
McKenzie Harden has proven at the US Youth Soccer State and Regional level that she has the skills necessary to referee the competitive game at such a young age. She has an excellent rapport with her fellow referees in her association on and off the field. She has worked at the US Youth Soccer Region III Championships, and prior to becoming a certified referee, she officiated Under-6 games to help young children learn the rules of the game.
Region IV – Ryan Riley – Issaquah, Wash.
When she first started refereeing in her early teens, Ryan Riley showed a maturity and passion for officiating well beyond her years. Now 17, Ryan enjoys refereeing because it gives her a chance to work on communication, people management and leadership skills — characteristics she regularly displays on and off the soccer field. She is also on the Washington Youth Soccer advisory board, which is comprised of 12 responsible students from across the state who are active in the game.