Boys Club Championship "exceeded expectations" in first season, say leaders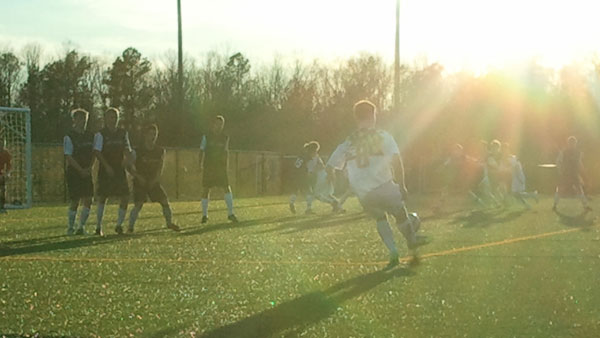 The Boys Club Championship, the new national youth soccer league founded last year, wrapped up its first season this past spring. And despite some bumps along the way, including the departure of two majorr clubs, the BCC's leadership is pronouncing its inaugural season a success.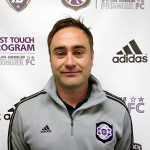 "I think it exceeded expectations," Los Angeles Premier FC executive director of coaching Barry Ritson told SoccerWire.com. "Starting from scratch is difficult with anything, but when we looked around at the people involved in it, they're soccer people that have done it for years and years."
Founded by FC Virginia president Terry Foley and Slammers FC (California) director of coaching Walid Khoury in 2014, began as an alternative to the U.S. Soccer Development Academy, with the intention of providing national attention to proming young players outside the DA system.
+READ: 24 leading youth clubs form new, nationwide "Boys Club Championship"
"Outside of the U.S. Soccer Development Academy, there was not a platform for strong boys clubs to compete at a high level nationally," said Foley in a press release last year. "We feel the BCC will give these clubs the competition they desire on a regular basis. The success of the BCC will be the quality of competition across all age groups."
This was expressly why LA Premier, a club whose stated goal is to send its players on to the collegiate level, joined the league last summer.
"We want to try and find ways to level the playing field for these kids to be able to attain roster spots and hopefully scholarship money and a platform for education for later life," Ritson said.
But the BCC's nascent season wasn't without its hiccups. Several notable clubs – most prominently, Southern California's Fullerton Rangers and Maryland's Baltimore Celtic – pulled out ahead of the season, leaving BCC with fewer than the 24 teams it had aspired to have.
"As I started seeing how it was developing and what it was turning out to be, it wasn't what really benefitted the Fullerton Rangers," Rangers director of coaching Jimmy Obleda told SoccerWire.
"We have to stay focused and true to what we believe is going to give our kids the greatest amount of success, the greatest amount of prestige, and the greatest amount of exposure, without our parents paying an arm and a leg to jet-set around the United States."
Instead, Obleda's Rangers teams will continue in U.S. Youth Soccer's National League.
But the directors that SoccerWire spoke with for this story were impressed with the level of play in the BCC and the commitment and quality of the other participating clubs.
+READ: Fullerton Rangers' Jimmy Obleda calls out poaching: "Big academy clubs fish by net"
"All the clubs involved really liked the format of playing all your games right there [in one location]," Ohio Elite Director of Coaching David Schureck said. "You're on good fields. They took it serious as far as getting good referees. The ease for our coaches, for me as a director, I can go and be at one place and see all of our teams play, coach games if I'm the coach."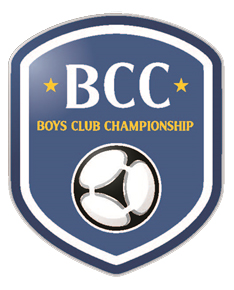 And Ritson noted that the level and quality of the competition more than met the standards of LA Premier.
"From a competition standpoint, it was great," he said. "It was definitely refreshing to see non-USSDA clubs be able to put that level of play together and some of the kids were phenomenal. We believe that if you build it from the talent base, college coaches will come."
Schureck, for his part, praised the league for a format that he argues allows him and his coaches to spend more time on player development and less time worrying about results.
"We can play some players that might not be our top 11 players," he explained. "We can play those guys because we're going to need them the next year or down the line. There's that development aspect that we can really work on and it doesn't necessarily affect our standings over the long haul. Whereas [in] some of the regional leagues, you have one bad weekend, you could be out of that division the next year."
+READ: Arsenal, FC Virginia, Albion SC confirm U.S. youth development partnership
Ahead of its sophomore season, the BCC has also added a new commissioner, Missouri S & T Men's Soccer coach Gabe Hall.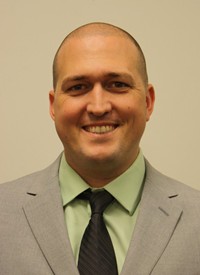 Hall, who has been involved in coaching for the past 12 years, believes in the potential of the young league, but preaches caution when talking about expansion.
"If you try to grow too big too quick, then you lose some quality and if you don't grow quick enough you lose opportunities," Hall told SoccerWire. "So finding that balance of growing at the right pace [is important]."
The BCC will only add one team this coming season, Indianapolis club Indy Premier, which will join the league's Midwest division. But, Halls said, the league would eventually like to add as many as 48 clubs, with the possibility of splitting the four basic regions into six-team sub-regions.
For now, however, the league's goals remain smaller in scale: put a high-quality, sustainable product on the field and run a professional organization that communicates regularly with its member clubs.
"That's really always going to be the challenge early on," said Hall. "Getting people to buy in that this is a viable option that is well-run and has serious, competitive clubs involved in it."