WNY Flash Academy announces partnerships with three local clubs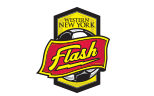 ELMA, NY (Via WNY Flash Academy) – The Western New York Flash Academy has announced the first wave of Player Development Partnerships with three local soccer clubs.
The West Seneca Soccer Club, Kenmore Soccer Club and Enchanted Mountain Soccer Club have all partnered with the WNY Flash Academy and will work together in the years ahead to improve the player development platform for area youth players.
The pathway to the WNY Flash Youth Club Player Development Partnership Program began in early 2016 with skill development sessions at the West Seneca Soccer Club. These sessions, led by Jr. Program Director of Coaching Gary Bruce, have since grown to include three Town Clubs.
"The West Seneca Soccer Club had a fantastic experience working with the WNY Flash on a grass roots player development program," Mary Walczak, Vice President of the West Seneca Soccer Club, said. "Our youngest players benefited tremendously, and the improvement in their technical skills over a short period of time was obvious. It also provided great opportunities for our Club's higher-level players. It was a constructive and open partnership with the Flash coaches to do the best thing for our players of all ages."
The development and formalization of the program was high on the agenda of WNY Flash Director of Coaching, Rob Ferguson, when he began work in June 2016.
"Consistently developing high level soccer players, while providing a platform for youth players of all levels to play and love the game, is a long term process," Ferguson said. "It takes the right adults in the right places working together to improve the environment, development and opportunity for our youth players. We believe our Youth Club Player Development Partnership Program is a critical long term component of improving the development platform for WNY youth soccer players."
+Read: U.S. U-18 Women's National Team kicks off final camp of 2016
The WNY Flash Youth Club Player Development Partnership Program has announced three objectives for its support of local youth soccer clubs:
· Education: Club Directors, Volunteer Coaches & Parents – Three critical groups of people who influence the effectiveness of player development.
· Development: This is the primary focus of everything we do at the WNY Flash Academy, and we want to help develop more young players, in the right way, from an early age.
· Growth: The more young players playing soccer, the better.
The specifics of each partnership may vary a little, depending upon the needs of the club; education, development and growth are three cornerstones of each partnership.
"Kenmore Soccer is pleased to join with the WNY Flash in developing programs to enhance the opportunities for player development in our community," said Operations Manager at Kenmore Soccer Club, Ken Voght. "Joint efforts, such as this, can only improve the level of play and ensure that players are challenged to be their best."
Enchanted Mountain Soccer Club has developed a host of current WNY Flash Academy players and Ferguson felt the addition of EMSC was crucial.
"We felt it was very important to support EMSC and have a presence in the Southern Tier," Ferguson said. "A discussion about the needs of local area players and coaches with the EMSC Board of Directors quickly developed into a partnership and commitment to work together."