Western Michigan women's soccer adds two assistant coaches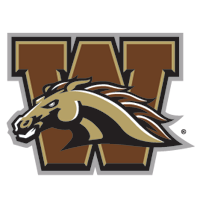 KALAMAZOO, Mich. (Via Western Michigan University) – The Western Michigan women's soccer team and head coach Sarah Stanczyk have announced the additions of Sammy Boateng and Shannon Coley to the positions of assistant coach.
Boateng joins the Broncos after spending a season as the interim head coach and an assistant coach at Boston College, helping the team finish fourth in the ACC and the team's first appearance in the NCAA Women's College Cup since 2015 and coaching the 2018 ACC Midfielder of the Year. After an extensive playing career at Marshall University he coached at his alma mater for a season before joining New Hampshire's women's soccer staff as an assistant coach from 2015-2018. In his time at UNH he helped coach the team to a regular season title in 2017 and coached the conference's Offensive Player of the Year in both 2015 and 2016 He holds a degree in biology and a masters in healthcare administration, both from Marshall. As a player he left the Thundering Herd ranking third all-time in assists.
"We are incredibly excited for Sammy to join our program," said Stanczyk. "He has a diverse college soccer background, having worked with some of the top talent in the country and has experienced a great deal of success along the way. Sammy is very intentional about his decision to work with and support young women in their growth as competitors and leaders. I could not be happier to have him alongside me every day."
Coley joins Western Michigan after spending two seasons as an assistant coach at Lawrence Tech. Coley brings extensive playing experience, playing goalkeeper at Oakland University from 2008-2012. She played in 36 career games, recording 15 wins and 15 shutouts. Coley was in net and saved three penalty kicks in a shootout win over fourth-seeded Ohio State in 2012, helping the Golden Grizzlies advance to the second round. She left Oakland with the single-season record for shutouts with eight and was a Summit League All-Tournament Team selection in 2012.
"Although I didn't know her personally, I respected Shannon tremendously as a player in college," said Stanczyk. "I wanted an exceptional goalkeeper on staff and remembering her incredible heroics to save three PKs against Ohio State in the NCAAs, I knew she was the person we needed. Our goalkeepers and entire team have already felt the positive impact of Shannon's experience and intelligence on this program. I'm confident we will see exceptional talent come out of this program because of her influence."
Stanczyk added, "The patience has paid off. The minds and passion on this staff has surpassed any expectations I had when I started this search. We all are eager to continue fostering a program based on growth and development of fearless leaders."