Washington Spirit Development Academy in VA adds four coaches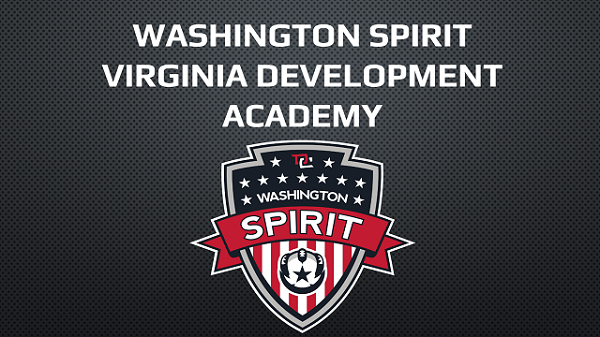 BOYDS, MD (Via Washington Spirit) – The Washington Spirit Development Academy program in Virginia has added four coaches to its staff for the inaugural 2017-2018 U.S. Soccer Girls Development Academy season.
Former U.S. Women's National Team and Washington Spirit midfielder Lori Lindsey will join the Spirit's Virginia Academy Director Tom Torres for the club's opening season, along with accomplished area youth coaches George Hales, Gary Malebranche and Kayley Sullivan.
"We are extremely excited to have assembled a working group that is committed to player development," Torres said. "These coaches are dedicated to the Washington Spirit mission to develop, support, challenge and inspire world class players in a professional environment."
+READ: Washington Spirit hires Tom Torres as Girls DA Director in Virginia
Both Lindsey and Hales have extensive track records with the Spirit organization. Lindsey made 43 National Women's Soccer League appearances with the club from 2013-2014, and made 47 appearances with the Washington Freedom from 2006-2009. The former University of Virginia standout also earned 31 caps with the U.S. Women's National Team from 2005-2012.
Hales has served as Assistant Technical Director of the Spirit academy since 2014, even making history in 2016 by leading the Spirit U-16 side to a Super Y North American Finals championship. In addition to joining the club's DA coaching staff, Hales will serve as the Spirit's Super Y Director in Virginia.
Malebranche, a former professional player with Italian club A.C. Firenze (now called A.C. Fiorentina), joins the Spirit with over a decade of travel, ODP and high school coaching experience, including more than 11 years with Southwestern Youth Association in Centreville, Virginia.
Sullivan is a former George Washington University women's soccer player and one-time team captain of the Colonials, who has been a member of the McLean Youth Soccer coaching staff since 2007, specializing in early player development.
The Spirit's two U.S. Soccer Girls' Development Academy programs in Virginia and Maryland will kick off this fall, each fielding teams in the U-14, U-15, U-16/17 and U-18/19 age groups. Full coaching staff and roster announcements will be made in the coming weeks.
The announcement nearly rounds out the full coaching staff for the Virginia side of the Spirit's two complete DA programs. The club plans to announce a goalkeeper coach and additional assistant soon.
Washington Spirit Development Academy's Virginia Staff
U-18/19 Head Coach – George Hales
U-16/17 Head Coach – Tom Torres
U-15 Head Coach – Gary Malebranche
U-14 Head Coach – Tom Torres
Strength and Conditioning Director / Assistant Coach – Lori Lindsey
Assistant Coach – Kayley Sullivan