Washington Spirit announce Vienna Youth Soccer as youth partner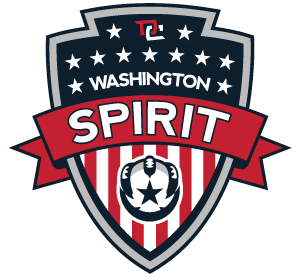 BOYDS, MD. (Via Washington Spirit) – The Washington Spirit have announced Vienna Youth Soccer (VYS) as a premier Youth Club Partner for the 2015 season. The Spirit Youth Club Partnerships were formed to create a unique relationship for youth soccer clubs and the Spirit.  The objective is to provide valuable experiences and services to area youth soccer clubs, their staff, their parents and their players.
"As an organization we are thrilled to add Vienna Youth Soccer as a Youth Club Partner. These partnerships provide local clubs with a unique player development opportunities and connects them with exceptional role models, said Vice President of Operations, Ashlee Comber. "This is going to be a very exciting year to have extended involvement with VYS families after a successful 2014 NWSL season and with the Women's World Cup this summer."
This extended relationship provides children and families in VYS with unique player development opportunities, special access to the Spirit's first-team players at special events, and Super Club discounted tickets for VYS families throughout the 2015 National Women's Soccer League season.
"VYS is always looking for ways to promote soccer and I'm excited to work with the Washington Spirit.  We have crafted a fantastic partnership that includes unique experiences for the VYS community in both Vienna and at the SoccerPlex" said Mike Allen, VYS President.
A few of the perks of the relationship include clinics for the club conducted by the Spirit players and staff, along with instructional Q&A sessions with head coach Mark Parsons for VYS travel and recreation coaches.
"Connecting with and receiving the support of the local soccer community is critical to our mission. There's nothing better than having the youth players experiencing the games in the stands and dreaming of what could be one day," said Comber.
The Washington Spirit will kick off preseason with an intra-squad scrimmage and Fan Fest at 3:30pm on March 14th at the Maryland SoccerPlex.