Virginia NPL adds Great Falls SC, Gunston SC, Tidewater Sharks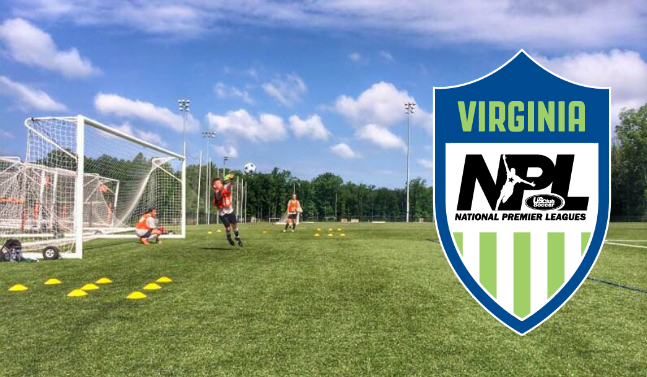 CHARLESTON, S.C. (Via US Club Soccer) – The Virginia NPL welcomes three new clubs to its league for the 2017-18 season, which will be the fourth year in the National Premier Leagues (NPL) and first year in the Elite National Premier League (ENPL) platform.
Great Falls SC, Gunston SC and Tidewater Sharks were all approved as new members by the Virginia NPL. The trio join a formidable league that now includes 12 clubs. Great Falls and Gunston SC bring their 11-U through 19-U boys and girls teams to the Virginia NPL, while Tidewater Sharks adds its 11-U through 15-U boys and girls age groups for 2017-18, with the intention of bringing the older age groups to the league in the future.
Member clubs include:
Annandale Boys & Girls Club
Chantilly Youth Association
FC Virginia
Great Falls SC
Gunston SC
Prince William
Richmond Strikers
Richmond Kickers
Tidewater Sharks
Vienna Youth Soccer
Virginia Rush
Virginia Soccer Association
"Virginia NPL is excited to welcome these three clubs as new members for 2017-18," said Virginia NPL President & Administrator Mike Cullina. "We were very impressed with each club during the application process and their commitment to maintaining high standards as organizations and providing meaningful games for the league."
Like the other 22 member leagues in the NPL, the Virginia NPL provides an opportunity for its age group winners to advance to the year-end NPL Finals, the targeted destination for all NPL teams, where NPL national champions are determined. Regular-season standings determine each age group's champion.
This past November, the Virginia NPL was awarded ENPL qualification status. To date, there are 16 ENPL qualifying competitions made up of NPLs and Boys ECNL Conferences across the country. The ENPL is a collaboration between US Club Soccer and the Elite Clubs National League (ECNL) to feature the best boys players in US Club Soccer.
The regular season competition within each NPL and Boys ECNL Conference are unique and independently structured; however, consistent technical and competitive standards will apply, and all teams will be focusing on the same postseason destination: the ENPL Playoffs. The first ENPL postseason event will take place in the summer of 2018.
Quotes from new clubs:
Radovan (Rado) Pletka, Great Falls SC Technical Director: "As a club, before applying for acceptance into the NPL, we evaluated several other leagues and platforms, and we felt US Club Soccer's NPL platform aligned better with our club's goals, vision for player development and overall community culture we aspire to be. Therefore, we made it our priority and only option to pursue. I am extremely excited, because having the ability to see all our teams play at the same location is good for our players, parents and technical staff to see and be a part of assessing players and teams. As a club, we aspire to be a part of something special that benefits our families and players, and it was a pleasure to have a chance to speak to the leadership of NPL and technical directors of member clubs, and hearing that they are more interested in the quality of growth and not the quantity shows what a strong leadership and bright future for the NPL."
Vicky Hall, Gunston SC Director of Coaching: "Gunston Soccer Club is ecstatic to be a member of the Virginia NPL. Becoming a member not only is a huge honor, but it also demonstrates the hard work and commitment of GSC's players, parents and staff in elevating our program to an elite level. Virginia NPL has everything that Gunston is looking for in a league. The select group of member clubs all share Gunston's player-first development values, and the access to the NPL's national platform will provide our players with unparalleled opportunities as they develop. We are looking forward to a next chapter in Gunston soccer."
Martin Vickerton, Tidewater Sharks Club Director: "We are honored to be joining the Virginia NPL for the Fall 2017. The league's philosophy is in line with our club direction, and we look forward to a healthy partnership for many years. We are now able to offer our players another platform at the highest level. The commitment from our staff, coaches, players and members over the past few years has prepared the club for our membership. The club and league resources will push the Tidewater Sharks to a level of professionalism never seen before. In addition to competing against some of the premier clubs in the state, our players also have the opportunity to be scouted into the US Club Soccer's Player Development Program. We are proud to be bringing this opportunity and level of competition to Williamsburg, and we are excited for our first season in the Virginia NPL."