Virginia and Maryland teams show well in ECNL National Playoffs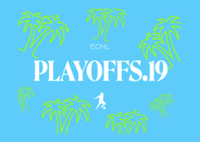 ECNL Playoffs Homepage | College Coaches
Virginia Development Academy U-13 and McLean Youth Soccer U-18/19 both advanced all the way to the National Finals in their respective age groups, each finishing 2nd overall in the country.
The Richmond United U-15 and Maryland United FC U-16 squads both earned 1st place finishes during the Champions League group stage, and ended their season as quarterfinalists.
See below for a full rundown of all 13 Potomac area teams at the ECNL National Playoffs.
U-13 National Finals
Virginia Development Academy: After earning a 1st place finish in Group D, posting a 2-1-0 record, VDA wasn't satisfied just reaching the knockout stage. The team finished the season 2nd overall, advancing to the National Final against PDA.
VDA's postseason run began with back-to-back dominant victories, as they outscored their first two opponents by a combined margin of 8-1. That would be enough to get them into the next round, as they won Group D despite finishing with a 1-0 loss to SLSG – Missouri.
In the National Semifinals, VDA turned in a flawless defensive effort, shutting out NTH Tophat 1-0. New Jersey side PDA Blue, which lost only one game all season long, proved to be an unstoppable force in the National Final, defeating VDA 5-0.
U-14 Champions League
Richmond United: It was a strong showing in Group A for Richmond United as they won 2-of-3 matches behind all-around team efforts. United placed 2nd in their group, narrowly missing advancement to the knockout stage.
United's postseason was highlighted by a pair of 2-1 victories over Ohio-based Internationals SC and Sting Dallas in Group A competition.
McLean Youth Soccer: In an evenly-matched Group E, McLean battled to a pair of draws against Boston area club Scorpions SC and SLSG – Missouri.
McLean tied Scorpions SC 1-1 in their opening game, and SLSG 0-0 in their group stage finale behind two strong defensive efforts. Group E champion Strikers FC bested McLean 3-0 in their second game.
Virginia Development Academy: Following a rough first two games against Michigan Hawks and D'Feeters SC, VDA finished strong in Group H competition with a 3-2 victory over Tampa Bay United. VDA placed 3rd in the group with a 1-2-0 record.
U-15 Champions League
Richmond United: Behind a pair of 1-0 clean sheet wins in their first 2 group games, Richmond United earned 1st place in Group F and advanced to the knockout stage.
The Richmond defense held both Orlando City Youth and Connecticut FC off the scoreboard in Group F play, vaulting United to the top of the table. United eventually fell to PDA Blue in the quarterfinals, 3-1.
U-16 Champions League
Maryland United FC: It was a dominant showing in Group E for Maryland United FC, particularly on the defensive side, as they placed 1st with an unbeaten 2-0-1 record.
United did not concede a single goal over the course of their 3 group games, earning a 1-0 win over MVLA, a 0-0 draw against GSA and a 4-0 clean sheet rout against Michigan Hawks Black.
Maryland went on to face LAFC Slammers in the quarterfinals, and came up just short in another defensive battle, which finished 1-0.
BRYC Elite Academy: A 1-1-1 record slotted BRYC in 3rd place in Group H, which was one of the most closely contested groups in San Diego. All 4 teams in Group H finished with exactly 1 loss over their 3 games.
BRYC's week was highlighted by a pair of 3-goal outbursts, one in a 3-3 draw against Pacific Northwest SC, and the other a 3-1 win over Michigan Hawks.
McLean Youth Soccer: Northern Virginia side McLean Youth Soccer had a tough go in Group A competition against their first 2 opponents, PDA White and Eclipse Select SC Lunar.
They were able to pick up a point in their group stage finale, earning a 1-1 draw against Concorde Fire Platinum.
U-17 Champions League
McLean Youth Soccer: All 3 of McLean's Group A games were decided by 1 goal or less, as they played a series of defensive battles. McLean notched a point in their first match a 1-1 draw against Michigan Hawks, and they came up just short against Armada WFC (2-1) and World Class FC. (1-0).
BRYC Elite Academy: BRYC had a tough showing in Group E, placing 4th in the bracket behind Massachusetts side FC Stars East, Ohio's Internationals SC and Northern California's San Juan SC.
U-18/19 Champions League
McLean Youth Soccer: After dominating the Mid-Atlantic Conference all season long, McLean nearly won it all at the U-18/19 level, ultimately placing 2nd overall at the National Finals.
McLean outscored their Group B opponents by a total of 10-2, finishing with an unbeaten 2-0-1 record. They won the group and went on to face Ohio Premier in the semifinals, where they cruised to a 4-1 victory.
In the National Final, McLean fell 3-1 to So Cal Blues, taking home the 2nd place trophy.
Bethesda SC: In Group C action, Bethesda battled hard all the way, finding the net in all 3 games. The Maryland side opened the week with a positive result, drawing Washington Premier 1-1.
They dropped a 3-1 result against Ohio Premier in their second match, and came up just short in a 2-1 game against Texas side D'Feeters SC.
BRYC Elite Academy: With eventual National Finals champion So Cal Blues storming through Group D, the other 3 teams in the bracket had little chance at advancing. BRYC placed 4th in the group, with their best performance coming in the opener, an exciting 3-2 game which ended in defeat against Concorde Fire.