Villanova men's soccer program announces 4 new recruits for 2019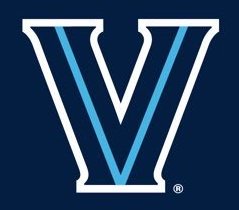 VILLANOVA, Pa. (Via Villanova University) – Villanova head coach Tom Carlin and his staff officially welcomed the first four members of the Wildcats' incoming class of 2023 to the program on Thursday. The remainder of the class will be announced in the weeks to come.
"We needed to be more athletic than we have been in the past," stated Carlin. "We addressed our athleticism and toughness with this class. We wanted more two-way guys. As a program we value passing and our possessions. The goal was to lock the middle of the field down to make it tough for teams to play against us. I think we've got the players to make that happen."
Below are biographical highlights from the four young men who will enroll at Villanova in the fall of 2019.
Josh Belluz
Midfielder/Back
Vaughan Azzurri Soccer Club
Brebeuf College High School
Toronto, Canada
Notes: Has enjoyed a stellar club soccer career in Ontario, Canada … Among his team's titles are: U16 OPDL Charity Shield Champions; U17 OPDL Charity Shield Champions; U17 OPDL Ontario Cup Champions; U18 Ontario Cup Champions 2018; U18 OYSL League Champions 2018; U18 OYSL Cup Champions
Tom Carlin: "Big Josh is a really special player with terrific passing skills. He's a long, athletic young man who tackles well. He comes from an incredible family. When he came to campus to watch a Villanova Basketball game, he was sold. We like the fact that he really wants to compete at a high level. He brings a hunger to be a central midfielder or center back of the future for us. He's played at a high level in Canada and is a difference maker for us."
Marcus Brenes
Midfielder
PDA Academy
Wayne Hills High School
Wayne, N.J.
Notes: A four-year starter and three-year captain with PDA Academy Team … Helped lead team to USSDA playoffs in each year involved … U.S. Soccer Training Center Invitee from 2015-2018. Selected for A.S. Roma USA Academy Elite ID Program … Trained with academies in Brazil, Italy, Spain, Poland, and Scotland … Played in the Mediterranean International Cup in Barcelona, which featured top academies from around the world such as Barcelona, Real Madrid, and others.
Tom Carlin: "Marcus is a tough central midfielder. He's a guy that's always around the ball, tackles well. One of the reasons he leads PDA in goals is that he's a free kick specialist. We look at Marcus as a good athlete who's going to help us hold the middle of the field down defensively. He brings a strong short and medium passing game with him too. This is a guy that really connects with Villanova's values and wants to be on this campus. He'll become a great guy in the Villanova community as a terrific student and athlete."
Anthony Dragisics
Midfielder
Baltimore Celtic FC
Archbishop Curley High School
Ellicott City, Md.
Notes: 2019 class valedictorian at Archbishop Curley High School .. A 2018 United Soccer Coaches All-American … 2017 and 2018 MACS All-State selection.
Tom Carlin: "Anthony's Dad played college soccer at the University of North Carolina and knows our Assistant AD for Compliance, Malcolm Grace, very well as they placed soccer together. Anthony is a tough central midfielder, a good tackler who has been scoring some goals. He played on a Baltimore Celtic team that has won national championships. If you look over Anthony's body of work in club soccer and high school, he's developed at a rapid pace. We know the family well and enjoyed going through the process with such a high-character kid."
Gray Ricca
Midfielder
Players Development Academy
Montgomery High School
Belle Meade, N.J.
Notes: Co-Captain of Academy team … Been a part of the Academy team from U14 to U19 …  PDA finished in the top 25 across nation in 2018 …  -Competed with NY Red Bulls Academy in international tournament hosted by Red Bull Salzburg in 2014..
Tom Carlin: "We view Gray as a volume central midfielder, a connector. His vision and technical ability are excellent. He's able to connect in and out of tight spaces. He'll help us retain possession in the middle third of the field. We like that he's rangy and athletic. This is a guy who really identifies with Villanova and the mission of our University. He's highly motivated in the class room and will do a great job on and off the field."