Vienna Youth Soccer hires Catherine Keightley as club's first Executive Director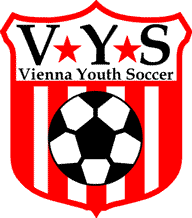 VIENNA, VA (Via Vienna Youth Soccer) – Vienna Youth Soccer, Inc. (VYS) has announced that Catherine Keightley has agreed to join the club as the first Executive Director in club history.
Keightley is the former Executive Director of Girls on the Run of Northern Virginia, Inc., a local non-profit organization that serves over 7,000 girls each year and whose mission is to use the power of running and a curriculum-based youth development program to enhance the self-confidence and self-esteem of girls in third through eighth grades. Keightley took the helm of Girls on the Run when it was a grass roots organization and successfully built the organization into one of the leading non-profit organizations in the area. Under Keightley's direction, the organization was named the 2013 Non-Profit of the Year by the Fairfax County Chamber of Commerce and was also awarded the 2013 Human Resources Leadership Award for Capacity Building and the 2011 INOVA Health System's Healthy Lifestyle MVP Award.
"The Board of Directors considered defining the first Executive Director role for VYS and finding the right candidate as a high priority for the club," said VYS President Mike Allen.
"We took our time to develop the job description and screened many candidates during the search, and we are very excited that Catherine will be joining VYS. The depth and breadth of her experience at Girls on the Run is impressive and exactly the type of experience VYS was looking for. Her strong grasp of financial management, sponsorship development and staff leadership will have a strong impact on club operations. I'm equally excited about the partnership she will develop with our Technical Director, Rich Gunney, as they collaborate to take VYS soccer to the next level. It's an exciting time to be part of VYS!"
A member of the Vienna community who has served previously on the VYS Governance Committee, Keightley is uniquely positioned to bring her management expertise to the VYS organization as it transitions from a volunteer organization to a more professionally structured organization. "Having worked for many years to help build start-up technology companies and to bring that business perspective to non-profit organizations, I am thrilled that I will be able to use my past experience to help lead VYS to the next level of its success," said Keightley. "The kernels of that success are already in place, but bringing a more focused business approach to VYS will enhance the organization's ability to fully serve our community."
Keightley's hiring is the culmination of a year-long search following an extensive study of the club's operations conducted by an independent consultant from the National Soccer Coaches Association of America. Once the recommendation to hire the club's first Executive Director was made, the VYS Board of Directors acted to make that recommendation a reality. "VYS has proven to be a very successful organization since its inception, demonstrating that a soccer club can maintain a community focus while also being highly competitive," said Peter Wacht, VYS Board member and chair of the Executive Director Search Committee. "With Catherine's guidance moving VYS to professional management, I have no doubt VYS can continue to build on that legacy and maintain its commitment to developing great soccer players and even better young men and women."
Keightley is a seasoned business strategist and operations manager with deep experience in governance, operations, marketing, fundraising, and communications. Prior to her five-year tenure at Girls on the Run, Keightley served in a variety of high-level marketing and strategic positions for both leading corporations and start-up ventures, including ObjectVideo, Categoric Software, MAXM Corporation, and Systems Center, Inc. She also served as an independent marketing and communications consultant for corporations such as Choice Hotels and Sterling Software.
Keightley is active in the community and a passionate advocate for several youth-focused initiatives. She currently serves as a Founding Board Member of the Virginia Girls Summit, which provides junior and senior high school aged girls and their parents with an opportunity to foster self-esteem and connect and support each other to make their collective mark on the world. She also serves as a Docent for the GRACE Arts in Schools program, which was established to supplement, nurture, and support the visual arts in schools and has now extended to more than 50 schools in Northern Virginia. Previously, she served as the Marketing and Public Relations Committee Chairwoman of Kismet for Kidsave and as an Advisory and Fundraising Board Member for Friends of the Orphans.
Keightley is a graduate of George Mason University and currently serves on the GMU Career Advisory Board.