Vancouver Whitecaps FC launches London Youth Academy Centre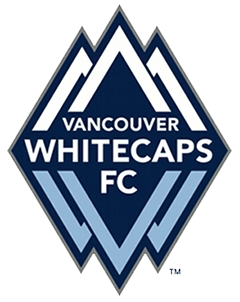 VANCOUVER, BC (Via Vancouver Whitecaps FC) – Vancouver Whitecaps FC announced today the launch of a new Whitecaps FC London Youth Academy Centre in partnership with Elgin Middlesex Soccer Association (EMSA).
The new academy centre will be based out of London, Ontario, the 11th most populated metropolitan area in Canada. This will be the first Whitecaps FC Academy Centre in Eastern Canada.
"We're very excited to launch an Academy Centre in the London region," said Whitecaps FC director of soccer development Dan Lenarduzzi. "EMSA share our vision for soccer development in Canada. Together, we look forward to providing new opportunities for local players."
EMSA are the governing soccer body for Elgin, Middlesex, Oxford, Huron, Bruce, and Norfolk counties in Southwestern Ontario. In 2014 there were 11,499 players registered for outdoor soccer, and 4,998 players registered for indoor soccer.
"Our board is very excited about the opportunities that this partnership will provide for our players, coaches, referees and administrators," said EMSA president John Dutot. "Our goal has been to have a clear and concise pathway for development, and Whitecaps FC have provided that structure. It's a great fit for the present and the future, a win-win for both organizations."
New teams in the program will be known as London Youth Whitecaps (LYW). Programs will include a Prospects Academy for boys and girls from U-11 to U-18, and a Pre-Prospects Academy from U-7 to U-10. LYW players will be provided with opportunities to be scouted into Whitecaps FC full-time professional development programs in Vancouver.
As part of the London Youth Academy Centre, Whitecaps FC will place a regional head coach and support staff in London, with visits from Vancouver staff.
Whitecaps FC Academy Centres are a network of regional training hubs linked through key staff, curriculum, and standards that provide professional supplemental club training for serious, motivated players. Planning and curriculum are overseen by Bart Choufour, director and head coach of Whitecaps FC Pre-Residency and Academy Centres. With the addition of the London Youth Academy Centre, Whitecaps FC now have a network across 14 different cities, including locations in Kamloops, the Kootenays, Manitoba, the Northern Academy Centre, the Okanagan, Saskatchewan, Sea-to-Sky, Vancouver, and Vancouver Island.