Va. State Cup: Final foursomes set to battle in Richmond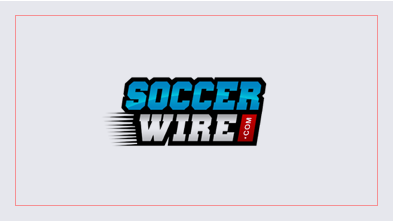 This is it. Two wins, and the title of best in Virginia is yours.
The Fall 2013 edition of the Virginia Youth Soccer Association's State Cup will be decided this weekend with semifinals on Saturday and finals on Sunday at Ukrop Park in Richmond.
There is a mix of strong favorites and surprises in the eight divisions, Under-15 through U-18 for both boys and girls, but each team has the same goal of earning the title of best in state.
While several clubs are represented by more than one squad, none stack up to the depth that Prince William Soccer, Inc. has displayed.
No club has a better chance to take home a state crown this weekend than PWSI. Though none of their boys teams reached this stage in the competition, the girls program at the Northern Virginia club has a girls team in every remaining age group with squads in the U-15, U-16, U-17 and U-18 semifinals.
Vicky Hall, a Scotland native who serves as the girls' director of coaching at PWSI, can't wait. Hall coaches Courage 95 Gold, the U-18 girls team which is in the semifinals across the bracket from Braddock Road YC 95 Elite, U.S. Youth Soccer's 2011-12 U-16 national champs.
"It's really exciting," Hall told SoccerWire.com this week. "It shows just how good our program is. Ideally, we want to have all four of them win State Cup. That would be awesome."
Awesome, but perhaps a tad unrealistic given the strong competition awaiting them in Richmond. Her U-18s cruised into the semifinals, but the road gets tougher in the final four.
"Everyone brings their 'A game,'" Hall said of this stage. "This is it. My team, personally, we didn't have much of a challenge on the way through."
She is expecting quite the challenge in the semifinal against Richmond Kickers Elite, who have been a dominant force with 13 goals scored and two allowed in their two cup victories to this point.
Hall, who has been at the club for a year and a half, discussed the keys ahead of such a massive contest for her squads. With so much at stake, young players have the tendency to lose composure at times like this, letting nerves overcome focus.
She knows Sunday could be the greatest day in the soccer careers of many of her players, and she hopes they deliver by remembering everything they were told during a long chat on Monday.
"We are going to keep everything simple, be sharp, and we are going to fight for it," said Hall, who is confident in PWSI securing at least one state crown. "Who wants it is going to win it."
Former University of Virginia assistant Carey Aliff, coach of the Virginia Legacy SC U-17 Wizards, has high hopes for his squad as they prepare for the Boys U-17 semifinals Saturday.
"They are an extremely good team," Aliff said of Saturday's opponents, reigning state champs Arlington Strikers Red. "We have not played them yet …They are a quality team. I don't think they have lost since a preseason tournament. We are coming to the table and going to enjoy being there."
Aliff's team has gone 1-1 against the other semifinalists, ABGC Annandale United FC  and FC Richmond Magic '96.
Ahead of Saturday's game, the preparation is similar to most contests but perhaps a bit more detailed, according to Aliff.
"I'm not really kind of a speech kind of a guy," he said. "We prepare for each game week in and week out.
"They have certainly earned the right and opportunity of the final four," he said of his team. "Now it's just about playing [well] on the day."
Below is the full schedule for the weekend. These games are the semifinals, and Sunday's finals pairings will be posted at some point on Saturday evening.
U-18 Boys
Loudoun 95 Red   4:3   Beach FC Red 95
Annandale Hawks   2 : 1   Southwestern Youth Excel Red
Final: Loudoun 95 Red   1 : 2 (PK)   Annandale Hawks
U-17 Boys
Arlington Strikers Red 96   5 : 1   Virginia Legacy Wizards 96
Annandale United FC   1 : 0   FC Richmond Magic 96
Final: Arlington Strikers Red 96   3 : 2   Annandale United FC
U-16 Boys
Arlington Impact Red 97   2 : 1   Chantilly Strikers 97
SOCA Elite   2 : 0   Annandale United 97
Final: SOCA Elite vs. Arlington Impact Red, 2 PM
U-15 Boys
Loudoun 98 Red   2 : 0   Herndon Rovers East
BRYC 98 Elite   1 : 2   Springfield Strikers Blue
Final: Loudoun 98 Red vs. Springfield Strikers Blue, 2 PM
—-
U-18 Girls
PWSI Courage 95 Gold   1 : 3   Richmond Kickers Elite
BRYC 95 Elite   3 : 1   Loudoun 95 Red
Final: BRYC 95 Elite   0 : 3   Richmond Kickers Elite
U-17 Girls  
McLean MPS Force Green   0 : 1   FASA 96 Girls Elite Impact
PWSI Courage 96 Red   0 : 3   VSA Heat 96
Final: FASA 96 Girls Elite Impact   0 : 2   VSA Heat 96
U-16 Girls
Richmond Kickers Elite   2 : 0   SYC Pride United
PWSI Courage 97 Red   3 : 0   Beach FC Red 97
Final: Richmond Kickers Elite vs. PWSI Courage 97 Red, 2 PM
U-15 Girls
BRYC 98 Elite   2 : 0   Richmond Kickers Elite
PWSI Courage 98 Red   1 : 0   Vienna Thunder Black
Final: PWSI Courage 98 Red   2 : 1   BRYC 98 Elite