USWNT makes late comeback to beat Brazil 4-3 in Tournament of Nations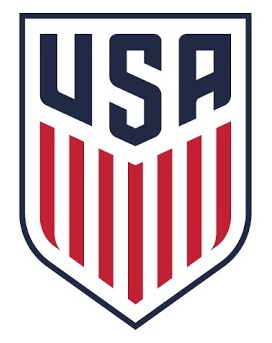 SAN DIEGO, Calif. (Via U.S. Soccer) – In a wild ending at Qualcomm Stadium on Sunday evening, the U.S. Women's National Team scored three goals in nine minutes at the end of the match to overturn a 3-1 deficit and earn a thrilling 4-3 win against Brazil.
Australia leads the Tournament of Nations after a 4-2 victory against Japan in the first game of the day, but the win keeps the USA alive for the tournament title. All four teams now head north for the conclusion of the competition on Aug. 3 at StubHub Center in Carson, Calif., as Australia takes on Brazil (4:15 p.m. PT on ESPN3) and the USA faces Japan (7 p.m. PT on ESPN2 and UDN).
In order to win the tournament, the USA will need to defeat Japan, have Brazil defeat Australia, and overturn a three-goal difference.
Brazil scored in just the second minute on a swirling shot from Andressinha that was misplayed by Alyssa Naeher, but the USA leveled it 16 minutes later when Samantha Mewis ran onto a square pass from Megan Rapinoe at the top of the penalty box and smashed a low, driven shot into the left corner.
While both teams were dangerous in the attack throughout the match, the USA created the better chances and eventually out-shot Brazil 24-13. But it was the South Americans who took the 3-1 lead, scoring on set plays in the 63rd and 78th minutes through Bruna Benites — off a corner — and Andressinha off a direct free kick.
The USA wasted no time launching an epic comeback as 57th minute substitute Christen Press blasted a shot into the upper left corner to pull within one. Rapinoe's equalizer in the 85th minute was a thing of beauty as Press chipped a ball over the defense to her on the left side of the penalty box. In a fluid motion, Rapinoe brought the ball down perfectly and drilled a low shot from an extremely tight angle that snuck into the near post to tie the game.
Four minutes later, Ertz, who had also come on the 57th minute, got the winner by smashing home a loose ball after a goal mouth scramble, and the USA did well to salt away the remaining minutes.
In the earlier game of the day, Australia put in a dominant performance and got a hat trick from Samantha Kerr as it answered Japan's early score with four consecutive goals. Japan pulled a goal back in stoppage time for the final score line.
2017 Tournament of Nations Standings
| | | | | | | | | |
| --- | --- | --- | --- | --- | --- | --- | --- | --- |
| Team | GP | W | L | T | GF | GA | GD | Pts. |
| Australia | 2 | 2 | 0 | 0 | 5 | 2 | +3 | 6 |
| United States | 2 | 1 | 1 | 0 | 4 | 4 | 0 | 3 |
| Brazil | 2 | 0 | 1 | 1 | 4 | 5 | -1 | 1 |
| Japan | 2 | 0 | 1 | 1 | 3 | 5 | -2 | 1 |
Goal Scoring Rundown
BRA – Andressinha (Debinha), 2nd minute: Debinha played a ball back to Andressinha at the top of the penalty area and she sent a swerving shot from more than 30 yards out that was misplayed by U.S. goalkeeper Alyssa Naeher, who was in good position to make the save, only to see it slip through her hands and fall into the net. USA 0, BRA 1. GOAL 
USA – Samantha Mewis (Megan Rapinoe), 18th minute: Megan Rapinoe latched onto a long ball on the left side, danced a bit to freeze a defender and then played a square pass into the middle to the crashing Mewis, who hit a low laser from 28 yards that took a slight deflection before sticking in the left corner of the net.USA 1, BRA 1. GOAL
BRA – Bruna Benites (Marta), 63rd minute: Marta took a corner from the left side that barely skimmed off the head of Carli Lloyd in the penalty box and fell to Bruna Benites at the far post. She bundled it into the net from close range to give her side the lead.USA 1, BRA 2. GOAL
BRA – Andressinha, 78th minute: Brazil was awarded a free kick after a U.S. foul outside the box for which Kelley O'Hara was cautioned. Andressinha took it flawlessly, sending her shot from 24 yards just inside the left post past a diving Alyssa Naeher. USA 1, BRA 3.
USA – Christen Press (Megan Rapinoe), 80th minute: Megan Rapinoe slipped a perfectly weighted pass into the left side of the penalty box for Press, who collected, spun toward goal and smacked a right-footed shot into the upper left corner from 14 yards away to pull the USA to within one. It was the 43rd international goal for Press.USA 2, BRA 3. GOAL 
USA – Megan Rapinoe (Christen Press), 85th minute: In one of the best of her 32 career goals, Rapinoe ran under a lofted pass from Press into the left side of the penalty area. With a perfect touch, she brought it down and then, with Brazil goalkeeper Barbara cheating ever-so-slightly for the cross, hit her shot so hard into the near post that Barbara couldn't react in time. It slammed off the goalkeeper's hands and into the net to send the crowd into a frenzy.USA 3, BRA 3. GOAL
USA – Julie Ertz (Carli Lloyd), 89th minute: Rapinoe was once again involved in the goal, playing Kelley O'Hara down the right side on the overlap. Her cross bounced off the sliding Carli Lloyd and back to Ertz, who blasted the loose ball into the back of the net from six yards out for the victory. It was Ertz's ninth career goal.USA 4, BRA 3. GOAL
Additional Notes:
Megan Rapinoe earned her 122nd cap today and made her second start of the year. She scored her 32nd career goal, which is good for 18th on the all-time goals list.
It was Rapinoe's first goal since June 8, 2015, when she scored a brace in the opening game of the WWC against Australia. She also had two assists today, her first ones of 2017.
Christen Press scored her 43rd international goal in her 89th cap. It was her second of 2017.
Samantha Mewis made her 15th career start and earned her 26th cap. Alongside Sauerbrunn, she is the only other player to be in the starting lineup of every game the WNT has played in 2017. She scored her first goal of 2017 and fifth of her career today.
Alyssa Naeher made her 17th appearance for the USA and 15th start.
Defender Taylor Smith earned her second cap and second start for the USA after making her debut on July 27 against Australia and playing all 90 minutes.
Abby Dahlkemper earned her sixth cap for the USA and her third career start.
Carli Lloyd notched her 50th career assist, joining just seven other U.S. players to earn 50 or more assists in their careers.
Lloyd is in eighth-place in all-time assists but can move into fifth with six more.
Becky Sauerbrunn started and played an excellent match at defensive midfield today, a position she's played several times for the WNT in her career.
Kelley O'Hara earned her 98th international appearance today and has tied Ali Krieger for 36th place on the all-time caps list.
Julie Ertz earned her 50th cap today. She is the 54th American player to earn 50 or more caps.
Jill Ellis used all six of her substitutions tonight, bringing on Mallory Pugh for Crystal Dunn, Julie Ertz for Taylor Smith, Christen Press for Alex Morgan, Allie Long for Samantha Mewis, Lynn Williams for Megan Rapinoe, and Sydney Leroux for Casey Short. It was Leroux's first appearance for the USA since June 30, 2015 against Germany.
This is the first time the U.S. has won a game after trailing by two goals since the 2012 Olympics against France.
That was the first of Julie Ertz's nine WNT goals that didn't come off a set piece.
– Tournament of Nations Match Report – 
Match: Women's National Team vs. Brazil
Date: July 30, 2017
Competition: Tournament of Nations
Venue: Qualcomm Stadium; San Diego, Calif.
Kickoff: 5:00 p.m. PT
Attendance: 21,096
Weather: 75 degrees, sunny
Scoring Summary: 1 2 F
USA 1 3 4
BRA 1 2 3
BRA – Andressinha (Debinha) 2nd minute
USA – Samantha Mewis (Megan Rapinoe) 18
BRA – Bruna Benites (Marta) 63
BRA – Andressinha 78
USA – Christen Press (Megan Rapinoe) 80
USA – Megan Rapinoe (Christen Press) 85
USA – Julie Ertz (Carli Lloyd) 89
Lineups:
USA : 1-Alyssa Naeher; 16-Taylor Smith (8-Julie Ertz, 57), 7-Abby Dahlkemper, 14-Casey Short (2-Sydney Leroux, 76), 5-Kelley O'Hara; 4-Becky Sauerbrunn, 3-Samantha Mewis (20-Allie Long, 86), 10-Carli Lloyd (capt.); 19-Crystal Dunn (22-Mallory Pugh, 53), 13-Alex Morgan (23-Christen Press, 57), 15-Megan Rapinoe (12-Lynn Williams, 90+1)
Subs not used : 6-Morgan Brian, 9-Lindsey Horan,11-Ali Krieger, 17-Margaret Purce, 18-Jane Campbell, 21-Abby Smith
Head coach: Jill Ellis
BRA : 1-Barbara; 15-Leticia (8-Maria, 71), 21-Monica, 3-Bruna Benites 22-Jucinara (6-Tamires, 46); 5-Djenifer, 7-Gabi Nunes (20-Camila, 22), 17-Andressinha; 9-Debinha (13-Andreia Rosa, 82), 10-Marta, 16-Bia Zaneratto (19-Ludmila, 86)
Subs not used: 2-Maurine, 14-Chu, 18-Fran
Head coach: Emily Lima
Stats Summary: USA / BRA
Shots: 24 / 13
Shots on Goal: 11 / 5
Saves: 2 / 7
Corner Kicks: 6 / 4
Fouls: 12 / 20
Offside: 4 / 1
Misconduct Summary:
BRA – Jucinara (caution) 36th minute
USA – Becky Sauerbrunn (caution) 54
BRA – Bia Zaneratto (caution) 59
BRA – Marta (caution) 84
BRA – Barbara (caution) 89
Officials: 
Referee: Melissa Borjas (HON)
Assistant Referee 1: Lidia Ayala (SLV)
Assistant Referee 2: Nelly Alvarado (CRC)
4th Official: Sandra Benitez (SLV)
Woman of the Match: Megan Rapinoe