USWNT kicks off Tournament of Nations on Thursday against Australia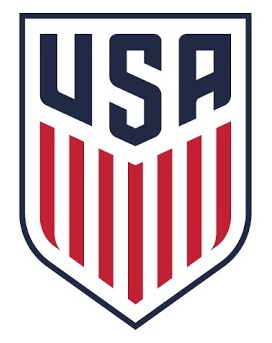 USA vs. Australia
CenturyLink Field; Seattle, Washington
July 27, 2017
2017 Tournament of Nations – Match Day 1
(Via U.S. Soccer) – The 2017 Tournament of Nations kicks off in Seattle, Washington, when the U.S. Women's National Team faces Australia on July 27 (7 p.m. PT on ESPN), which will be preceded by the first game of the tournament between Brazil and Japan (4:15 p.m. PT on ESPN3).
The USA is 5-2-0 in 2017 and will be playing its sixth game of the year against a team in the Top-11 of the FIFA Rankings. The USA is coming off a trip to Scandinavia where it earned two professional 1-0 wins against Sweden in Gothenburg and Norway in Sandefjord. U.S. head coach Jill Ellis brought the complete 23-player Tournament of Nations roster to Seattle on July 23 for three days of training before the start of the tournament.
U.S. SOCCER BRINGS ELITE WOMEN'S INTERNATIONAL TOURNAMENT TO THE USA, AGAIN: After hosting the second annual SheBelieves Cup last march, U.S. Soccer once again brings some of the world's top women's international soccer teams to the United States for the 2017 Tournament of Nations. While the SheBelieves Cup with USA, Germany, France and England featured four of the top five teams in the world, the inaugural Tournament of Nations features four of the top-eight teams in the world: top-ranked USA, Japan (6th), Australia (7th) and Brazil (8th). U.S. Soccer plans to host the SheBelieves Cup and the Tournament of Nations every year that does not feature a Women's World Cup or Olympic tournament. The two elite, domestic competitions, combined with a visit by Canada in the fall, means that all seven of the teams ranked behind the USA in FIFA's rankings will play in the United States this year.
ALL #ToN2017 MATCHES ON ESPN FAMILY OF NETWORKS: All six of the 2017 Tournament of Nations matches will be available to watch with the USA's vs. Australia on ESPN and its subsequent matches against Brazil and Japan on ESPN2. All the non-U.S. games will be broadcast online on WatchESPN.
2017 TOURNAMENT OF NATIONS SCHEDULE
| | | | | | |
| --- | --- | --- | --- | --- | --- |
| Date | Matches | Stadium | City | Kickoff | TV |
| July 27 | Brazil vs. Japan | CenturyLink Field | Seattle, Wash. | 4:15 p.m. PT | WatchESPN |
| July 27 | USA vs. Australia | CenturyLink Field | Seattle, Wash. | 7 p.m. PT | ESPN |
| July 30 | Japan vs. Australia | Qualcomm Stadium | San Diego, Calif. | 2:15 p.m. PT | WatchESPN |
| July 30 | USA vs. Brazil | Qualcomm Stadium | San Diego, Calif. | 5 p.m. PT | ESPN2 |
| Aug. 3 | Australia vs. Brazil | StubHub Center | Carson, Calif. | 4:15 p.m. PT | WatchESPN |
| Aug. 3 | USA vs. Japan | StubHub Center | Carson, Calif. | 7 p.m. PT | ESPN2 |
ToN FORMAT: The four teams will each participate in three doubleheader events at three different venues. The winner of the tournament will be based on total points (three for a win, one for a draw), with the first tie-breaker being overall goal difference, followed by goals scored, then head-to-head result and lastly, FIFA ranking if necessary. The USA is currently ranked No. 1 in the world, Japan is sixth, Australia is seventh and Brazil is eighth.
U.S. SOCCER AND U.S. WNT TO HONOR TONY DiCICCO IN FIRST GAME OF ToN: During the USA's first 2017 Tournament of Nations match against Australia on July 27 in Seattle, U.S. Soccer and the U.S. Women's National Team will honor former U.S. WNT head coach Tony DiCicco, who passed away on June 19. The team will wear black armbands emblazoned with "TD", and during the ninth minute the crowd will be asked to rise and honor DiCicco with a minute of applause from 8:00-8:59 in recognition of his work in guiding the USA to the 1999 Women's World Cup title. The minute of applause will celebrate the life of a man who had a tremendous impact on women's soccer in the USA and around the world. DiCicco, who is the winningest coach in U.S. history with 105 victories, coached the USA to the 1996 Olympic gold medal and the 1999 Women's World Cup title, but lesser known and just as impressive is that he came back to U.S. Soccer eight years after stepping down following the '99 WWC to lead the USA to the championship at the 2008 FIFA U-20 Women's World Cup in Chile. He was also the goalkeeper coach for the 1991 Women's World Cup champions.
PLAYING THE BEST TO BE THE BEST: The year after the World Cup-Olympic cycle has been at times, in the past, a down year in terms of U.S. WNT scheduling. That is not the case in 2017 as the USA has or will face eight of the other top nine teams in the world before the year is done (only North Korea is absent from the list). Since September of 2015, the USA will have played half (eight countries) of the teams currently competing in the UEFA Women's Euros in the Netherlands. Romania, a team that USA played last fall, nearly made it into the Euros as well but fell to Portugal in the playoff for the final spot.
U.S. Women's National Team Tournament of Nations Roster by Position:
GOALKEEPERS (2): 18- Jane Campbell (Houston Dash;1/0), 1- Alyssa Naeher (Chicago Red Stars; 15/0); 21- Abby Smith (Boston Breakers; 0/0)
DEFENDERS (7): 7- Abby Dahlkemper (NC Courage; 4/0), 8- Julie Ertz (Chicago Red Stars: 49/8), 11- Ali Krieger (Orlando Pride; 98/1); 5- Kelley O'Hara (Sky Blue FC; 96/2), 4- Becky Sauerbrunn(FC Kansas City; 126/0), 7- Casey Short (Chicago Red Stars; 10/0); 16- Taylor Smith (NC Courage; 0/0)
MIDFIELDERS (6): 6- Morgan Brian (Houston Dash; 66/6), 10- Carli Lloyd (Houston Dash; 239/97), 20- Allie Long (Portland Thorns FC; 27/5), 3- Samantha Mewis (NC Courage; 25/4), 17- Margaret Purce (Boston Breakers; 0/0); 15- Megan Rapinoe (Seattle Reign; 121/31)
FORWARDS (7): 19- Crystal Dunn (Chelsea FC; 52/22), 9- Lindsey Horan (Portland Thorns FC; 35/3); 2- Sydney Leroux (FC Kansas City/ 75/35), Alex Morgan (Orlando Pride: 125/73); 23-Christen Press (Chicago Red Stars), 22- Mallory Pugh (Washington Spirit), 12- Lynn Williams (NC Courage)
U.S. ROSTER NOTES

TEAM
All 23 players on the roster will suit up for each match and each team is allowed six substitutes per match.
Twenty-two of the 23 players are in the midst of their NWSL seasons, and all 10 NWSL clubs are represented on the roster.
Seventeen of the players who were on the roster for the early June trip to Scandinavia that produced wins against Sweden and Norway are on the Tournament of Nations roster.
Nine players on the roster have 25 caps or fewer. There are three uncapped players on the roster in Boston Breakers goalkeeper Abby Smith, who will be attending her third WNT camp, North Carolina defender Taylor Smith, who will be attending her second WNT event (after participating in the 2017 January Camp) and Breakers midfielder Margaret Purce, a member of the USA's 2014 U-20 Women's World Cup Team, who gets her first call-up to the senior side.
U.S. captain Carli Lloyd is the most capped player on the roster with 239 games played and three other players have more than 100 caps in Becky Sauerbrunn (126), Alex Morgan (125), and Megan Rapinoe (121).
Two players are closing in on 100 caps in defenders Ali Krieger (98) and Kelley O'Hara (96). The next player to earn 100 caps would be the 36th in U.S. WNT history to reach that milestone.
Veterans Tobin Heath (back) and Ashlyn Harris (quad), as well as Rose Lavelle (hamstring), were unavailable for selection due to injuries.
During her tenure as U.S. WNT head coach, Jill Ellis has seen 72 players in a training camp environment. Of those 72, 45 have earned at least one caps and Ellis has given 16 players their first cap.
Thirty-four NWSL players will be competing in the ToN with at least one player from each of the 10 clubs on the U.S. roster, and six teams have players from multiple federations that will be participating.
FORWARDS
Crystal Dunn is the only player on the roster not currently in her club season. Dunn will re-join Chelsea FC in London for pre-season training that starts on 

Aug. 7

. Dunn helped Chelsea FC secure the WSL Spring Series title earlier this year. She played in three FC Cup matches and eight league matches for the Blues, scoring one goal with two assists in the FA Cup run and one in league play, along with two assists.
Dunn has scored seven goals in the 13 matches since the end of the Olympics. She has scored 22 international goals and is the 25th female player in U.S. history to score 20 or more international goals.
Dunn scored twice in each of the April games against Russia, the seventh time since the start of 2012 that a player has scored multiple goals in consecutive games for the WNT, and leads the USA with four goals so far this year. She earned her first assist of 2017, and 12th career assist, on 

June 8

 against Sweden.
Christen Press has 87 caps and 42 career goals. She played an excellent match and scored the game-winning goal in the USA's most recent match against Norway on 

June 11

in Sandefjord. She recorded her fourth career hat trick on Nov. 10, 2016, against Romania, scoring three times in the first 38 minutes.
Press was one of four WNT players to score double-digit goals in 2016, along with Lloyd (17), Alex Morgan (17) and Crystal Dunn (14), and became the fifth player in WNT history to score in double-figures for three consecutive years. Mia Hamm (twice), Abby Wambach (twice), Tiffeny Milbrett, and Lloyd also accomplished the feat (Lloyd over the past three years as well).
Press has moved past April Heinrichs and Sydney Leroux into 14th place on the all-time WNT goals list. She averages just under a goal every two games (0.48 goals per game) for the WNT.
Alex Morgan returns to the roster after missing the June friendlies due to a hamstring injury suffered while playing for Olympique Lyon in France.
Morgan helped OL to the treble, winning the League, French Cup and Champions League titles. She played in 15 matches during her stint in France, seven in the league (5 goals), three in the Cup (7 goals) and five in Champions League. She started the Champions League Final against rival Paris Saint-Germain but was forced to leave in the 23rd minute when she aggravated her hamstring.
Now with 73 career goals, Morgan was the 10th player in U.S. history to score 50 or more goals.
Lynn Williams has eight caps so far while making five starts. She hurt her ankle in the USA's first training in Sweden in early June and could not play in either match in Europe.
Williams' fourth WNT start was a memorable one as she tallied the USA's lone goal against Germany on 

March 1

. It was her second international goal. Williams played in all three games at the SheBelieves Cup, starting two, and totaled 175 minutes.
Forward Mallory Pugh played against Sweden on 

June 8

, which was her first WNT match as a professional, but was injured in pre-game warm-ups before the match against Norway on 

June 11

 that kept her out of NWSL play for several weeks.
Pugh scored in her senior team debut (the 19th U.S. WNT player to score in her first cap) on Jan. 23, 2016, vs. Ireland at 17 years, 8 months and 25 days old, becoming the youngest player to debut for the U.S. in the last 11 years. Pugh is fifth all-time for most U.S. caps before the age of 18 (11). She is third for most goals before the age of 18 (2), fourth in most starts before the age of 18 (7) and first for most assists before the age of 18 (5). She now has 23 caps.
Lindsey Horan has shown her versatility with the USA, playing in the midfield and at forward. Against Sweden on 

June 8

, Horan saw her first action at forward since early in her WNT career, coming on at halftime for Carli Lloyd.
Horan has 35 caps and three goals. She scored her first WNT goal against T&T at the end of 2015 and scored her second to break open a tight match against Canada in the championship of Olympic Qualifying in 2016. Her third was one to remember, coming off the bench in her hometown of Denver on June 2, 2016 to head home a goal in the 89th minute.
Sydney Leroux, who was on the roster for the Norway and Sweden matches in June but did not play, was selected for her second roster since returning from the birth of her first child.
A 2015 Women's World Cup champion, Leroux has not played for the USA since October of 2015. She has 35 goals in 75 caps.
MIDFIELDERS
U.S. co-captain Carli Lloyd is the two-time reigning FIFA Women's World Player of the Year. She is the all-time active caps leader with 239 and is sitting on 97 goals, three away from becoming the sixth player to score 100 or more goals for the USA. While she has played as a withdrawn forward most the time since the knockout round of the 2015 Women's World Cup, she is still the highest scoring midfielder in U.S. history.
Lloyd is the highest active goal scorer in U.S. history with the players ahead of her, Mia Hamm, Abby Wambach, Kristine Lilly, Tiffeny Milbrett and Michelle Akers all retired.
Lloyd scored 36 international goals between the time she debuted six days before her 23rd birthday, and her 30th birthday. Since turning 30, she has scored 61 goals in just over four and a half years.
Lloyd's next assist will be the 50th of her career, joining just seven other U.S. players to earn 50 or more assists in their careers. Lloyd is in eighth-place in all-time assists, but with seven more, can move into fifth.
Before re-joining the Houston Dash this summer, Lloyd completed the Spring season with Manchester City where she helped the club to a second-place finish in the league and to the Women's FA Cup title while playing 13 matches, four Cup games, four in the Champions League and five in the WSL.
She did not score in league play, but tallied in some huge games, scoring two goals in the Champions League, including the crucial game-winner in the first leg of the quarterfinal against Fortuna from Denmark, and in the second leg of the semifinal against Olympique Lyon from France, a 1-0 win that was not enough to overturn Lyon's 2-1 win in the first leg.
Lloyd also scored in the FA Cup Final at Wembley Stadium as she helped Manchester City lift the cup with a 4-1 victory against Birmingham City. She played almost every minute of 13 matches for Man City in Champions League, FA Cup and the league, but missed three due to suspension for a red card.
Morgan Brian returns to the roster after missing the April friendlies vs. Russia and June friendlies in Europe. She last played for the USA on March 7 vs. France in Washington, D.C. at the SheBelieves Cup. Still just 24, the recent college graduate has amassed 66 caps.
Megan Rapinoe played off the bench against Sweden on 

June 8

 and now has 121 caps and 31 goals, good for 18th on the all-time goals list.
Rapinoe tore her ACL in December of 2015 and made a remarkable recovery to make the 2016 Olympic Team, where she played in two games. Her most recent WNT goals came in the 2015 WWC when she scored twice in the opening game against Australia.
Allie Long scored her first three career goals (all on headers) in 2016. She scored her fourth and fifth goals, also off headers, against Russia on 

April 6

. It was the second brace of her career. She now has 27 caps.
Samantha Mewis had a breakout year of sorts in 2016, playing in 14 games, starting five, and scoring the first four goals of her international career. She has played 597 minutes so far in 2017 for the USA, the most besides Becky Sauerbrunn, who has played all 630. Mewis has 25 caps and is the only player besides Sauerbrunn to start all seven matches so far this year.
Margaret "Midge" Purce gets her first call-up to the full WNT. She was a member of the U.S. team that fell in a penalty kick shootout in the quarterfinals to North Korea at the 2014 FIFA U-20 Women's World Cup. She completed her U-20 career with six goals in 16 caps.
She also played in the 2012 FIFA U-17 Women's World Cup in Azerbaijan, seeing action in one match. She finished her U-17 career with 13 caps and three goals.
Purce was taken by the Boston Breakers at the bottom of the first round, and ninth overall, in the 2017 NWSL College Draft. She is the first player from Harvard University to get a full National Team call-up.
DEFENDERS
U.S. co-captain Becky Sauerbrunn had her sixth career assist on Christen Press's goal against Norway on 

June 11

. With 126 caps. Sauerbrunn has moved ahead of Alex Morgan and Lindsay Tarpley into 26th place on the all-time caps list and is now one of 28 female players to play 125 or more times for the USA.
Sauerbrunn is one of only two players to start all seven games so far in 2017 and has played every minute of each match.
Defender Julie Ertz returned to the roster for the June friendlies in Europe after missing the Russia games in April due to her wedding and honeymoon. She played in both games, coming on at the end of each game to help lock down 1-0 wins. They were the first WNT matches in which she played under her married name.
Ertz, who is just 25, will play her 50th game for the USA in her next cap, becoming the 54th female player to achieve that milestone.
With eight goals, all on headers, Ertz is the highest scoring active defender in the U.S. player pool. On April 10, 2016, she had a brace against Colombia in Chester, Pa., near her adopted hometown of Philadelphia.
Ali Krieger returns to the roster after not being selected for the June friendlies in Europe. She is currently on 98 caps, which is seventh best in U.S. history for players who have played exclusively on the back four.
Abby Dahlkemper returns to the roster after playing in both June games in Europe, the first off the bench in which she played the entire second half against Sweden, and then she started and played 90 minutes against Norway. The Norway match marked her first start for the WNT and the first time she had played 90 minutes.
Dahlkemper is a former captain of the U-17 Women's National Team.
Defender Casey Short has started in all 10 of her caps with the left-footer mostly playing left back, although she did play some outside midfield against Switzerland last year, and played centrally against Sweden on 

June 8

. She has played 90 minutes in nine of her caps and 45 in one.
Kelley O'Hara has 96 international appearances and two career goals and has moved past Stephanie Cox into 37th place on the all-time caps list.
Taylor Smith, an attacking player in college and for the USA's youth National Teams, has been playing outside back the North Carolina Courage, the NWSL's first place team. She gets her second call-up to the WNT after participating in January camp this year.
GOALKEEPERS
Alyssa Naeher earned her 15th cap against Norway on 

June 11

, logging her second shutout of the trip, and has been playing extremely well for the Chicago Red Stars so far in the NWSL season.
Naeher has allowed just four goals in her 15 caps, and three came in the loss to France at the SheBelieves Cup.
She earned her 10th shutout against Norway on 

June 11

.
Abby Smith of the Boston Breakers got her first call-up to a roster for June friendly matches. She participated in a few days of WNT training camp in December of 2014 and this is her first call-up for a tournament roster.
Smith, who was the back-up for the games in Scandinavia, and Jane Campbell join Alyssa Naeher to make up the trio of goalkeepers on the roster.
Campbell, who has taken over the starting spot for the Dash, earned her first cap earlier this year against Russia on 

April 9

 at BBVA Stadium in Houston.
JILL ELLIS FACT FILE : After leading the USA to the Women's World Cup title, U.S. head coach Jill Ellis was rewarded with a multi-year contract extension on Aug. 5, 2015. She is the third U.S. coach – and first female American coach — to win a Women's World Cup at the senior level, following Anson Dorrance (1991) and Tony DiCicco (1999). Ellis was named the 2015 FIFA World Coach of the Year for Women's Soccer on Jan. 11, 2016, at the FIFA Awards Gala in Zurich, Switzerland. She was also named the CONCACAF Female Coach of the Year. Ellis, who previously served two stints as interim head coach of the U.S. WNT, is the eighth official head coach in U.S. history. She coached seven games as interim coach in 2012 (5-0-2) and two games (1-0-1) as interim in 2014 before she officially came on board, which gave her a 6-0-3 record before she ever was formally named the head coach in May of 2014. She has gone 57-5-10 since then for an overall record of 63-5-13, earning her 50th career WNT win on July 22 vs. Costa Rica. Ellis needs two more wins to tie Anson Dorrance for fourth on the all-time wins list. Since taking over as head coach, Ellis has won four tournaments: the 2015 Algarve Cup, the 2015 Women's World Cup, the 2016 CONCACAF Women's Olympic Qualifying Championship and the 2016 SheBelieves Cup. After an early exit from the 2016 Olympics, Ellis is now focusing on building a team to qualify for the 2019 FIFA Women's World Cup. Jill Ellis Full Bio
IN FOCUS: AUSTRALIA

Football Federation Australia
FIFA World Ranking: 7
AFC Ranking: 2
World Cup Appearances: 6 (1995, 1999, 2003, 2007, 2011, 2015)   
Best Women's World Cup finish: Quarterfinal – 2007, 2011, 2015
Record vs. USA: 0-25-2
Head Coach: Alen Stajcic
Australia Women's National Team Roster by Position:
GOALKEEPERS (2): 1-Lydia Williams (Houston Dash, USA), 18-Mackenzie Arnold (Brisbane Roar FC)
DEFENDERS (6 ): 3-Caitlin Cooper (Illawarra Stingrays), 4-Clare Polkinghorne (Brisbane Roar FC), 5-Laura Alleway (Unattached), 7-Steph Catley (Orlando Pride, USA), 14-Alanna Kennedy (Orlando Pride, USA), 21-Ellie Carpenter (Western Sydney Wanderers FC)
MIDFIELDERS (8): 2-Gema Simon (Avaldsnes, Norway), 6-Chloe Logarzo (Avaldsnes, Norway), 8-Elise Kellond-Knight (FC Turbine Potsdam, Germany), 9-Caitlin Foord (Vegalta Sendai, Japan), 10-Emily van Egmond (VfL Wolfsburg, Germany), 13-Tameka Butt (Klepp I-L, Norway), 19-Katrina Gorry (Vegalta Sendai, Japan), 22-Alex Chidiac (Adelaide City)
FORWARDS (5): 11-Lisa De Vanna (South Melbourne), 15-Emily Gielnik (Avaldsnes, Norway), 16-Hayley Raso (Portland Thorns, USA), 17-Princess Ibini (Football NSW NTC), 20-Sam Kerr (Sky Blue FC, USA)
AUSTRALIA 2023?: Australia announced in early June that it would bid to host the 2023 FIFA Women's World Cup with the Federal Government announcing it will financially back Football Federation Australia (FFA) to put together a bid proposal. The Australian Government will provide initial funding worth $1 million, with a further $4 million to be made available should it be satisfied the bid has a chance of being successful. Final bids are expected to be made by late 2018, with FIFA set to announce the successful host the following year. The Government noted the potential economic benefits of hosting the Women's World Cup, with the 2015 edition in Canada attracting more than a million spectators and a global TV audience of more than 760 million viewers. Sydney, Melbourne, Brisbane and Canberra would be expected to host the 24-team tournament, which will feature 52 matches, with each city having staged fixtures in the men's AFC Asian Cup in 2015. Australia hosted the highly successful Olympic soccer tournaments for men and women in 2000.
AUSTRALIA NOTES:
Australia brought 21 players to the Tournament of Nations and only eight of them play their club soccer domestically.
The players are spread out in clubs in Norway (four players), Germany (two players), Japan (two players) and of course in the USA in the NWSL, where five players on roster play their trade. Defender Laura Alleway was on the Orlando Pride, but was released early in the season.
Leading the Aussie contingent in the USA has been Sam Kerr, who has been on fire for Sky Blue FC this season and currently leads the NWSL in scoring with 11 goals, which includes a remarkable hat trick over the final 12 minutes of the match to come-from-behind and defeat FC Kansas City 3-2 on July 8.
Australia's most acclaimed attacker is Lisa De Vanna, who has 40 goals in 121 caps coming into the tournament. Known as one of the fastest players in the world, she scored her country's lone goal against the USA in the opening game of the 2015 FIFA Women's World Cup.
There are actually three players on the Australia roster with more international goals than Kerr (8) in De Vanna, midfielder Emily van Egmond (14) and midfielder Katrina Gorry (13).
An impressive 15 of Australia's 19 field players on the roster have scored internationally.
While Australia brought two 17-year-olds to the tournament in Ellie Carpenter and Princess Ibini, both of whom were born in 2000, the overall roster is highly-experienced with 11 players holding 48 or more caps.
Former Portland Thorns FC player Claire Polkinghorne is the most experienced defender with 95 caps to go with seven goals.
The uncapped Ibini, who recently played for the Young Matildas against the U.S. U-18 WNT in Canberra, is the younger sister of a professional player, Sydney FC winger Bernie Ibini.
Several of the Matildas in the NWSL are having excellent seasons. Hayley Raso has been dangerous for Portland all seasons and has scored two goals with two assists. Steph Catley and Alanna Kennedy have been tough defenders for the Orlando Pride. Lydia Williams started the season in goal for the Houston Dash, but has recently been backing up young U.S. 'keeper Jane Campbell.
Australia had a good run at the 2017 Algarve Cup in Portugal, finishing fourth after losing in a penalty kick shootout to Denmark in the third-place match after tying 1-1 in regulation on a goal from Kyah Simon.
Australia won Group C at the Algarve Cup, falling to Sweden 1-0, before beating the Netherlands 3-2 and China PR 2-1. Emily Gielnik scored twice against the Dutch and once against China. Alana Kennedy scored what would be the game-winner against Holland, which at the time put the Matildas up 3-0 before the Dutch pulled goals back in the 75th and 79th minutes. Ellie Carpenter scored a 84th minute game-winner vs. China.
Australia had excellent runs at both the 2015 Women's World Cup and the 2016 Olympics, losing in the quarterfinal round in both tournaments.
At Canada 2015, Australia lost its opening game to the USA by a 3-1 score, but played well enough to be up by several goals early before the USA took control of the match. Australia rebounded for a 2-0 win against Nigeria and a 1-1 draw with Sweden in perhaps the most difficult group in the tournament to finish second and earn a Round of 16 meeting with Brazil where it triumphed 1-0 on a goal from Simon. Australia then held on against eventual finalist Japan in the 87th minute for the Japan got a game-winner from substitute Mana Iwabuchi.
Australia head coach Alen Stajcic was a highly successful youth coach in Australia. He was also head coach of the Australia U-20 WNT before being named head coach of the senior side in 2014. In March 2016, he helped qualify the Matildas for the Olympic Games for the first time in 12 years eliminating World Cup finalists Japan along the way. The Matildas topped the Asian Qualifying group, were undefeated in the tournament and subsequently attained their highest ever FIFA Ranking of 5th.
Australia is without strikers Michelle Heyman and former Boston Breaker Kyah Simon as they rehab from injury.
In the last five years, the Matildas have big made strides on the world stage. In 2015, Australia made it to the quarterfinal of the Women's World Cup, and most recently made it to the quarterfinal of the 2016 Olympic tournament, but fell to Brazil in a penalty kick shootout that went eight players deep. The game between Australia and Brazil on 

Aug. 3

will be the first meeting between the two since that Olympic quarterfinal.
At the 2016 Olympics, Australia fell to Canada 2-0 in its opener, rebounded to tie Germany 2-2 on goals from Sam Kerr and Caitlin Foord and then trounced Zimbabwe 6-1 (two goals from Heyman, and single scores from De Vanna, Polkinghorne, Kennedy and Simon before falling in PKs in the quarters.
De Vanna has scored three of the last four goals against the U.S. for Australia dating back to 2012.
USA VS. AUSTRALIA
The USA has an all-time record of 25-0-2 against Australia dating back to 1987, and has outscored Australia 95-22, only allowing more than one goal against the Matildas on four occasions.
The most recent meeting between the teams came at the 2015 Women's World Cup in the opening game of the tournament for both teams. Megan Rapinoe scored early before Lisa De Vanna equalized in the 27th minute. Christen Press got the game-winner off an assist from Sydney Leroux in the 61st minute before Megan Rapinoe scored a dagger in the 78th to clinch the match.
The teams also met at the 1995 Women's World Cup in Sweden where the USA defeated the Matildas 4-1 in Helsingborg.
The most recent between both sides before the 2015 Women's World Cup came on Oct. 20, 2013 in San Antonio, Texas. The USA won the game 4-0.
Nine players who took the field against Australia during the USA's last meeting with the Matildas at the World Cup are part of the ToN Roster, but they include both goal scorers in Rapinoe and Press. Just 11 players from the 2015 World Cup roster are on the ToN squad.
Nine players who took the field for Australia against the USA in the 2015 World Cup match are on its ToN roster while the Aussies have 13 players from their World Cup Team.
The U.S. has played Australia four times since 2012 and scored 15 goals in those games. Five different players named to the Tournament of Nations roster have scored in those four games: Alex Morgan (3), Christen Press (2), Megan Rapinoe (2), Sydney Leroux (1), and Carli Lloyd (1).
Lloyd has one other goal against Australia, a dramatic stoppage time game-winner in a driving rain storm in Cary, N.C. on April 27, 2008.
If all three play, the USA vs. Australia match will feature the top three scorers in the NWSL in Megan Rapinoe (12), Sam Kerr (11), and Christen Press (8).
LAST TIME…
On the field for the USA:
June 11, 2017 – Komplett Arena; Sandefjord, Norway
International Friendly
USA 1 Press 60
NOR 0
Lineups:
USA : 1-Alyssa Naeher; 5-Kelley O'Hara (8-Julie Ertz, 83), 4-Becky Sauerbrunn (capt.), 14-Casey Short, 6-Abby Dahlkemper; 16-Rose Lavelle (10-Carli Lloyd, 86), 20-Allie Long, 3-Samantha Mewis, 7-Meghan Klingenberg (9-Lindsey Horan, 46); 19-Crystal Dunn, 23-Christen Press
Subs not used: 2-Sydney Leroux, 15-Megan Rapinoe, 18-Abby Smith
Not available: 22-Mallory Pugh
Head Coach: Jill Ellis
NOR : 1-Ingrid Hjelmseth; 6-Maren Mjelde (capt.), 11-Nora Holstad Berge, 2-Ingrid Wold, 8-Andrine Hegerberg (3-Maria Thorisdottir, 75), 19-Ingvild Isaksen (13-Guro Reiten, 82), 20-Emilie Haavi (17-Kristine Minde, 59), 28-Ingrid Marie Spord (21-Lisa-Marie Karlseng, 75), 9-Elise Thorsnes, 10-Caroline Hansen, 14-Ada Hegerberg
Subs not used : 7-Kristine Bjørdal Leine, 12-Cecilie Fiskerstrand, 16-Tuva Hansen, 22-Anja Sønstevold, 25-Synne Jensen
Head Coach: Martin Sjögren
LAST TIME…
On the field for the USA vs. Australia:
June 8, 2015 – Winnipeg Stadium; Winnipeg, Canada
2015 FIFA Women's World Cup
USA 3 Rapinoe 12, 78; Press 61
AUS 1 De Vanna 27
Lineups: 
USA: 1-Hope Solo; 11-Ali Krieger, 4-Becky Sauerbrunn, 19-Julie Johnston, 22-Meghan Klingenberg; 23-Christen Press (17-Tobin Heath, 68), 12-Lauren Holiday, 10-Carli Lloyd, 15-Megan Rapinoe (14-Morgan Brian, 86); 2-Sydney Leroux (13-Alex Morgan, 79), 20-Abby Wambach (capt.)
Subs Not Used: 3-Christie Rampone, 5-Kelley O'Hara, 6-Whitney Engen, 7-Shannon Boxx, 8-Amy Rodriguez, 9-Heather O'Reilly, 16-Lori Chalupny, 18-Ashlyn Harris, 21-Alyssa Naeher 
Head coach: Jill Ellis
AUS: 18-Melissa Barbieri; 6-Servet Uzunlar, 5-Laura Alleway (3-Ashleigh Sykes, 83), 7-Stephanie Catley, 9-Caitlin Foord; 10-Emily Van Egmond, 8-Elise Kellond-Knight, 19-Katrina Gorry (14-Alanna Kennedy, 81); 11-Lisa De Vanna (capt.), 23-Michelle Heyman (17-Kyah Simon, 69), 20-Samantha Kerr
Subs not used: 1-Lydia Williams, 2-Larissa Crummer, 4-Clare Polkinghorne, 12-Leena Khamis, 13-Tameka Butt, 15-Teresa Polias, 16-Hayley Raso, 21-Mackenzie Arnold, 22-Nicola Bolger 
Head coach: Alen Stajcic