USWNT kicks off 2017 with SheBelieves Cup match vs. Germany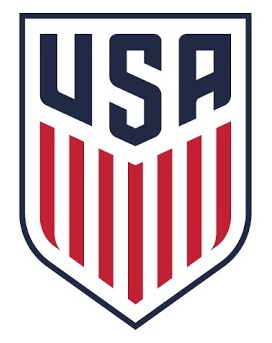 USA vs. Germany
Talen Energy Stadium; Chester, Pa.
March 1, 2017 at 7 p.m. ET (FOX Sports 1)
SheBelieves Cup
(Via U.S. Soccer) – The U.S. Women's National Team will not ease into its 2017 schedule, starting with a match against Germany that pits the world's top two ranked teams – and the defending World Cup champions vs. the defending Olympic champions – on the first match day of the SheBelieves Cup. The USA will be playing its first international match since Nov. 13, 2016, a 5-0 victory against Romania in Carson, Calif., while Germany hits the field for the first time since a 1-1 draw with Norway on Nov. 29, 2016.
The two countries are in different phases in regard to their professional leagues. While NWSL training camps don't open until mid-March, the Women's Bundesliga is currently about a dozen games into its season. The USA-Germany clash (7 p.m. ET; FS1) is the second contest on the first day of the 2017 SheBelieves Cup, following the tournament's opening game featuring England against France (4 p.m. ET; Fox Sports Go). The USA trained for a week with 25 players in Orlando, Fla. before traveling to Philadelphia where a 23-player roster made final preparations for the tournament.
+READ: U.S. U-23 Women's National Team roster named for Spain trip
2017 SheBelieves Cup Schedule
| | | | | | |
| --- | --- | --- | --- | --- | --- |
| Date | Matches | Stadium | City | Kickoff | Broadcast |
| Mar. 1 | England vs. France | Talen Energy Stadium | Chester, Pa. | 4 pm ET | FOXSportsGo |
| Mar. 1 | USA vs. Germany | Talen Energy Stadium | Chester, Pa. | 7 pm ET | FS1 |
| Mar. 4 | France vs. Germany | Red Bull Arena | Harrison, N.J. | 2:15 pm ET | FOXSportsGo |
| Mar. 4 | USA vs. England | Red Bull Arena | Harrison, N.J. | 5 pm | FOX |
| Mar. 7 | Germany vs. England | RFK Stadium | Washington, D.C. | 4 pm | FOXSportsGo |
| Mar. 7 | USA vs. France | RFK Stadium | Washington, D.C. | 7 pm | FS1 |
Tournament Format: The tournament format will be the same as last year as the four teams will each participate in three doubleheader events at three different venues during a seven-day period. The winner of the tournament will be based on total points (three for a win, one for a draw), with the first tie-breaker being overall goal difference, followed by goals scored, then head-to-head result and lastly, FIFA ranking if necessary. The USA is currently ranked No. 1 in the world, followed by No. 2 Germany, No. 3 France and No. 5 England.
SheBelieves Campaign: Conceived and developed by U.S. Women's National Team players, SheBelieves is a movement to inspire young girls and women and encourage them to accomplish their goals and dreams, athletic or otherwise. The campaign was originally launched in the run-up to the 2015 FIFA Women's World Cup, but has since evolved into a special bond between the team and its fans, taking its powerful message of empowerment into communities across the nation. Through dedication, teamwork, perseverance and success, U.S. WNT players inspire new generations of young girls and women to be better and strive for better; they inspire them to believe.
SheBelieves Hero: On Feb. 21, U.S. Soccer and the U.S. Women's National Team announced the winner of the SheBelieves Hero contest ahead of the 2017 SheBelieves Cup. The contest aimed to find a girl between the ages of 13-17 that embodied the SheBelieves spirit. A SheBelieves Hero is a leader in their community, a confident and passionate individual who empowers others around her and is working to make a difference. Taking 49 percent of the votes, Danielle Bosland was chosen as the 2017 SheBelieves Hero. Bosland, who wants to be a physical therapist, will travel to Harrison, New Jersey to watch the WNT take on England on March 4.
+READ: U.S. U-18 Women's National Team plays England to 0-0 draw
U.S. Women's National Team Roster by Position
GOALKEEPERS (3): 18- Jane Campbell (Houston Dash), 1- Alyssa Naeher (Chicago Red Stars), 24- Ashlyn Harris (Orlando Pride)
DEFENDERS (6): 8- Julie Johnston (Chicago Red Stars), 11- Ali Krieger (Orlando Pride), 5- Kelley O'Hara (Sky Blue FC), 4- Becky Sauerbrunn (FC Kansas City), 7- Casey Short (Chicago Red Stars); 15- Emily Sonnett (Portland Thorns FC)
MIDFIELDERS (8): 6- Morgan Brian (Houston Dash, 17- Tobin Heath (Portland Thorns FC), 9-Lindsey Horan (Portland Thorns FC), 16- Rose Lavelle (Boston Breakers), 10- Carli Lloyd (Houston Dash), 20- Allie Long (Portland Thorns FC), 3- Samantha Mewis (NC Courage), 22- Brianna Pinto(CASL),
FORWARDS (6): 19- Crystal Dunn (Chelsea Ladies FC), 14- Jessica McDonald (NC Courage), 13-Alex Morgan (Olympique Lyonnais), 23- Christen Press (Chicago Red Stars), 2- Mallory Pugh(UCLA), 12- Lynn Williams (NC Courage)
YEARLY OPENERS: The U.S. WNT is 26-4-2 all-time in their opening match of the year. The only losses were to Italy in the WNT's first international in 1986, to China PR in 2001, to Sweden in 2011 and to France in 2015; all were away matches. The USA has played Germany just once before to open a year, drawing 0-0 on Jan. 26, 2007 in Guangzhou, China. Between 1986 and 2000, the USA won 15 openers in a row.
PHILLY TIES: U.S. co-captain Carli Lloyd returns home to play at Talen Energy Stadium. She hails from Delran, N.J., just about 30 miles from the home of the Philadelphia Union and last appeared at the venue when the USA took on Colombia there on April 10, 2016. Lloyd tied for the team lead in goals last year with 17 (along with a team-high 11 assists, which was her personal best in a calendar year) and was named the FIFA Women's World Player of the Year for the second year in a row, becoming the fourth woman to win multiple awards and the second American – after Mia Hamm – to win it two years in a row. The match is also a homecoming of sorts for U.S. defender Julie Johnston who lives in Philadelphia during the NWSL off-season. Her fiancé Zach Ertz plays tight end for the Philadelphia Eagles. Johnston put in quite a performance vs. Colombia last year in Chester, Pa., scoring two great goals in what was her only multiple-goal game for the USA so far in her young career.
2016 SHEBELIEVES CUP SUMMARY: All six matches of the inaugural SheBelieves Cup were close affairs, as the USA earned 1-0 results against England and France and downed Germany, 2-1, in the de facto championship game to take the inaugural tournament title. Germany finished second, England was third and France was fourth. None of the games were decided by more than one goal with three 1-0 victories, two 2-1 victories and one 0-0 draw.
Final 2016 SheBelieves Cup Standings
| | | | | | | | | |
| --- | --- | --- | --- | --- | --- | --- | --- | --- |
| Team | GP | W | L | T | GF | GA | GD | Pts. |
| United States | 3 | 3 | 0 | 0 | 4 | 1 | +3 | 9 |
| Germany | 3 | 2 | 1 | 0 | 4 | 3 | +1 | 6 |
| England | 3 | 0 | 2 | 1 | 1 | 3 | -2 | 1 |
| France | 3 | 0 | 2 | 1 | 0 | 2 | -2 | 1 |
U.S. ROSTER NOTES:

TEAM
Jill Ellis named three goalkeepers, six defenders, eight midfielders and six forwards, but numerous players can play multiple positions. Seventeen of the players on the roster played in the inaugural edition of the SheBelieves Cup, including the scorers of all four of the USA's goals at last year's tournament: Alex Morgan (2), Crystal Dunn and Samantha Mewis.
Goalkeeper Jane Campbell, defender Casey Short, midfielders Rose Lavelle and Brianna Pinto and forwards Lynn Williams and Jessica McDonald all make their first SheBelieves Cup roster. Campbell, Pinto and Lavelle are all uncapped while Short and Williams both have four caps and McDonald has one.
Four players on the U.S. roster come into the tournament with more than 100 caps: Carli Lloyd (232), Tobin Heath (128), Alex Morgan (120) and Becky Sauerbrunn (119).
Twelve players on the roster have 20 caps or less.
Eighteen players on the roster will enter NWSL pre-season camps following the tournament.
Alex Morgan and Crystal Dunn will join the U.S. team this weekend from France and England, where they have been playing for Olympique Lyonnais and Chelsea, respectively, while Carli Lloyd will head to Manchester City following the tournament. Mallory Pugh, who is in her first academic quarter at UCLA, and high school junior Brianna Pinto are the only two amateur players on the roster.
The USA compiled a record of 22-0-3 in 2016 (the penalty kick loss to Sweden in the Olympics officially counts as a tie), earning 15 shutouts while allowing just 10 goals.
Last year marked just the third time in a calendar year with 10 or more matches that the U.S. Women were unbeaten in regulation time.
FORWARDS
Alex Morgan, who joined the USA in Philadelphia after traveling from France where she is playing for Olympique Lyon, has 73 goals and is now within two of tying Cindy Parlow (75) for seventh on the USA's all-time scoring list. She has 120 caps and is averaging more 0.60 goals per game in her WNT career.
Morgan's two goals on

Nov. 10

marked her 20th career multi-goal game. Morgan has averaged 0.60 goals per game during her career. She scored two of the USA's four goals at last year's SheBelieves Cup.
Christen Press has scored in four consecutive games (vs. SUI on 10/19 & 10/23 and vs. Romania on

Nov. 10 & Nov. 13

) and in five of the USA's last six matches. She recorded her fourth career hat trick on

Nov. 10

, scoring three times in the first 38 minutes of the match.
Press' previous hat tricks came at the end of 2014 against Argentina (when she scored four times), against Costa Rica in August of 2015 and against Trinidad & Tobago in December of 2015.
Press was the fourth WNT player to score double-digit goals in 2016, along with Carli Lloyd (17), Alex Morgan (17) and Crystal Dunn (14).
Press was the fifth player in WNT history to score in double-figures in goals for three consecutive years. Mia Hamm (twice), Abby Wambach (twice), Tiffeny Milbrett, and Carli Lloyd also accomplished the feat (Lloyd over the past three years as well).
Press has now moved past April Heinrichs and Sydney Leroux into 14th place on the U.S. WNT all-time goals list. She is averaging just over a goal for every two games she plays (0.51 goals per game) for the WNT.
Press and Crystal Dunn tied for most games played in 2016 as both saw action in all 25 matches, the only two players to accomplish that feat. Dunn has scored 18 international goals, 14 coming in 2016, which was the third-most on the team.
Dunn scored five goals against Puerto Rico at the Olympic Qualifying tournament on Feb. 15, 2016, tying a U.S. record for most goals scored in a match. She became the seventh U.S. player to achieve that feat. The other six were: Brandi Chastain (1991), Michelle Akers (1991), Tiffeny Milbrett (2002), Abby Wambach (2004), Amy Rodriguez (2012) and Sydney Leroux (2012). It was Dunn's first multi-goal game for the WNT.
2016 NWSL Golden Boot winner Lynn Williams scored 11 times for the Western New York Flash last season, plus two more in her club's playoff semifinal victory against the Portland Thorns and the dramatic equalizer in overtime of the championship game before her team triumphed in penalty kicks. Last year, she set a record for fastest goal in a WNT debut when she scored 49 seconds after coming on at halftime against Switzerland on Oct. 19. The record would last just four days as forward Kealia Ohai, who also scored 11 goals during the NWSL regular season, did Williams one second better, scoring 48 seconds into her debut on

Oct. 23

after coming on as a substitute against Switzerland in the 81st minute. Williams has four caps so far while making three starts.
Mallory Pugh returns to the roster for the first time since the Olympics. Her most recent game was the quarterfinal loss to Sweden in Brazil. She spent most of the fall playing with the U.S. U-20 Women's National Team which she captained at the 2016 FIFA U-20 Women's World Cup in Papua New Guinea where she was one of the top players in the tournament while scoring twice. It was Pugh's second U-20 WWC as she also started for the USA as a 16-year-old in 2014. She is age-eligible for the 2018 FIFA U-20 Women's World Cup.
In Brazil, Pugh become the youngest American player to start and score at the Olympic Games.
Pugh scored in her senior team debut (the 19th U.S. WNT player to score in her first cap) on Jan. 23, 2016, vs. Ireland at 17 years, 8 months and 25 days old, becoming the youngest player to debut for the U.S. in the last 11 years.
The 18-year-old Pugh is fifth all-time for most U.S. caps before the age of 18 (11). She is third for most goals before the age of 18 (2), fourth in most starts before the age of 18 (7) and first for most assists before the age of 18 (5).
Jessica McDonald, who did not participate in the USA's pre-tournament camp in Orlando, has one cap, earned against Romania on Nov. 11, 2016.
MIDFIELDERS
U.S. co-captain Carli Lloyd – the two-time reigning FIFA Women's World Player of the Year – returns to the game roster after missing the most recent matches last November due to her wedding and honeymoon. Lloyd is the all-time active caps leader with 232 and is sitting on 96 goals, just four away from becoming the sixth player to score 100 or more goals for the USA. While she has played as a withdrawn forward the majority of the time since the knockout round of the 2015 Women's World Cup, she is still the highest scoring midfielder in U.S. history.
Lloyd scored 36 international goals between the time she debuted six days before her 23rd birthday, and when she turned 30. Remarkably, since she's turned 30, she has scored 60 goals in about four and a half years.
2016 U.S. Soccer Female Player of the Year Tobin Heath has 128 caps, a mark reached by just 24 other players in U.S. history. Heath had two assists in the 2016 Olympic Games, both coming on Lloyd's goals, and now has 29 for her career. She scored against Romania on

Nov. 10

for her 18th international tally.
Morgan Brian, who is just 24 years old, scored two goals in the final two games of 2016, tallying against Romania on

Nov. 10 and Nov. 13

. They were her fifth and sixth career goals. Brian reached her 50th cap at the young age of 23 on March 6, 2016. Now with 63 she is in 47th place on the all-time caps list.
After earning her first two caps at the 2013 Algarve Cup, now 22-year-old Lindsey Horan got her first three starts at the end of 2015, switching positions to holding midfielder where she excelled in the 2016 Olympic Qualifying tournament and the SheBelieves Cup. Since then, she has played several positions in the midfield.
Horan, who was the first American female player to skip college and head overseas to play professionally, left for Europe in July of 2012 after she graduated from high school and spent more than three years in France with Paris Saint-Germain before moving to the NWSL where she helped the Portland Thorns win the regular season title last season.
Horan scored her first WNT goal against T&T at the end of 2015 and scored her second to break open a tight match against Canada in the championship of Olympic Qualifying in 2016. Her third was one to remember, coming off the bench in her hometown of Denver on June 2, 2016 to head home a goal in the 89th minute.
Sixteen-year-old Brianna Pinto makes her first WNT game roster. She was held over from the U.S. Under-23 WNT training camp in January and trained for several days with the senior team, becoming one of the youngest call-ups of the modern era of the U.S. Women's National Team. She turns 17 on

May 24

. If Pinto gets her first cap, she will become the first player born in the new millennium and first player born after the 1999 Women's World Cup to earn a senior team cap.
She would also become the sixth youngest debutante in U.S. history.
Pinto was a starter in the center midfield for the USA at the 2016 FIFA U-17 Women's World Cup in Jordan. She finished her U-17 international career with 20 caps and one goal.
Rose Lavelle makes her first U.S. WNT game roster. Lavelle was the first overall pick in the 2017 NWSL Draft by the Boston Breakers.
Six-foot Samantha Mewis, the tallest player on the roster, had a breakout year of sorts in 2016, playing in 14 games, starting five, and scoring the first four goals of her international career. She has 18 caps, surpassing her sister Kristie, who has 15 caps and one goal.
DEFENDERS
Against Canada on Feb. 21, 2016, in the championship game of the Olympic Qualifying tournament, U.S. co-captain Becky Sauerbrunn became the 35th U.S. female player to reach 100 caps. She picked up her third assist of 2016 and fifth of her career on Crystal Dunn's 70th minute goal against Thailand on

Sept. 15

. She now has 119 caps.
Chicago Red Stars defender Casey Short started in all four of her caps with the left-footer mostly playing left back in a 3-4-3 formation, although she did play some outside midfield against Switzerland last year. She has played 90 minutes in three of her caps and 45 in one, her most recent against Romania on

Nov. 13

.
Allie Long, who played well at defensive midfield in the 2016 Olympics, has been playing in the center of a three-woman back line since the match against Switzerland on

Oct. 19

of last year. Her three career goals (all on headers) all came in 2016. Long has 20 career caps.
Kelley O'Hara picked up her 11th career assist on Carli Lloyd's first goal on Oct. 23, 2016, vs. Switzerland. She has 91 international appearances and two career goals and has moved past Stephanie Cox into 37th place on the all-time caps list.
U.S. defender Ali Krieger, who speaks fluent German, played in Germany for 1.FFC Frankfurt from 2008-12. She won "the treble" in 2008, winning a UEFA Women's Championship, the Bundesliga title and the German Cup. Krieger has 96 caps and could be the next U.S. player to hit the 100 mark, this becoming the 36th player in program history to reach the century mark.
At the age of 24, Julie Johnston has already played 45 times for the USA and scored eight goals, including three last year. She's the highest scoring defender currently in the WNT player pool.
Emily Sonnett, taken first overall in the 2016 NWSL College Draft by the Portland Thorns, is in her second year in the WNT pool. She played in eight games last year, starting four.
GOALKEEPERS
Ashlyn Harris earned her 11th cap on

Nov. 10

against Romania. Alyssa Naeher earned her 10th cap against Romania on

Nov. 13

.
They are the 13th and 14th goalkeepers to play 10 or more games in U.S. history.
Naeher has allowed just two goals in her 10 caps so far.
Jane Campbell makes her first U.S. WNT game roster. Campbell, who first trained with the U.S. WNT at age 17 in January of 2013, making her the youngest goalkeeper called into a full U.S. national team camp, was taken 15th overall in the second round of the 2017 NWSL Draft by the Houston Dash.
BY THE NUMBERS:
0.40 Goals per game the USA allowed in 2016
1 USA's FIFA ranking
2 Germany's FIFA Ranking
3 France's FIFA Ranking
3.65 Goals per game the USA scored in 2016
4 Goals Carli Lloyd needs to reach 100
5 England's FIFA ranking
13 Players on the USA's SheBelieves Cup roster who were on the 2016 Olympic Team.
99 Minutes on the field per goal averaged by Abby Wambach in her career
103 Minutes on the field per goal averaged by Alex Morgan in her career
130 Minutes on the field per goal averaged by Mia Hamm in her career
JILL ELLIS FACT FILE : After leading the USA to the Women's World Cup title, U.S. head coach Jill Ellis was rewarded with a multi-year contract extension on Aug. 5, 2015. She is the third U.S. coach – and first female American coach — to win a Women's World Cup at the senior level, following Anson Dorrance (1991) and Tony DiCicco (1999). Ellis was named the 2015 FIFA World Coach of the Year for Women's Soccer on Jan. 11, 2016, at the FIFA Awards Gala in Zurich, Switzerland. She was also named the CONCACAF Female Coach of the Year. Ellis, who previously served two stints as interim head coach of the U.S. WNT, is the eighth official head coach in U.S. history. She coached seven games as interim coach in 2012 (5-0-2) and two games (1-0-1) as interim in 2014 before she officially came on board, which gave her a 6-0-3 record before she ever was formally named the head coach in May of 2014. She has gone 52-3-10 since then for an overall record of 58-3-13, earning her 50th career WNT win on July 22 vs. Costa Rica. Since taking over as head coach, Ellis has won four tournaments: the 2015 Algarve Cup, the 2015 Women's World Cup, the 2016 CONCACAF Women's Olympic Qualifying Championship and the 2016 SheBelieves Cup. After an early exit from the 2016 Olympics, Ellis will now start focusing on building a team to qualify for the 2019 FIFA Women's World Cup,
SUCCESS UNDER THE BRIDGE: The USA is 4-0-1 all-time at Talen Energy Stadium (formerly PPL Park). The USA played China PR in Chester, Pa., in October of 2010 (1-1 T) and in May of 2012 (4-1 W). The USA also played two World Cup qualifying matches at the venue in October of 2014, defeating Mexico (3-0) and Costa Rica (6-0). Most recently, the USA defeated Colombia 3-0 on April 10, 2016. The USA is 13-3-1 in Pennsylvania with 65 goals scored and only 11 conceded. An average of 11,750 have been to the five previous WNT matches at Talen Energy Stadium, with the 18,573 that attended the match against China PR in 2012 ranking as the largest.
IN FOCUS: GERMANY
Deutscher Fussball-Bund
FIFA World Ranking: 2
UEFA Ranking: 1
World Cup Appearances: 7 (1991, 1995, 1999, 2003, 2007, 2011, 2015)
Best World Cup Finish: Champions (2003, 2007)
Record vs. USA: 4-20-7
Head Coach: Steffi Jones
Germany Women's National Team Roster by Position:
GOALKEEPERS (3): 12-Laura Benkarth (SC Freiburg), 1-Almuth Schult (VfL Wolfsburg), 21-Lisa Weiß (SGS Essen)
DEFENDERS (9): 2-Josephine Henning (Olympique Lyonnais, FRA), 3-Kathrin Hendrich (1. FFC Frankfurt), 5-Babett Peter (VfL Wolfsburg), 7-Pauline Bremer (Olympique Lyonnais, FRA), 14-Anna Blässe (VfL Wolfsburg), 17-Isabel Kerschowski (VfL Wolfsburg), 23-Verena Faißt (Bayern München), 24-Kristin Demann (1899 Hoffenheim), 29-Felicitas Rauch (1. FFC Turbine Postdam)
MIDFIELDERS (6): 4-Leonie Maier (Bayern München), 9-Alexandra Popp (VfL Wolfsburg), 10-Dzsenifer Marozsan (Olympique Lyonnais, FRA), 13-Sara Däbritz (Bayern München), 27-Sara Doorsoun (SGS Essen), 31-Linda Dallman (SGS Essen)
FORWARDS (5): 11-Anja Mittag (VfL Wolfsburg), 15-Mandy Islacker (1. FFC Frankfurt), 18-Lena Petermann (SC Freiburg), 20-Lina Magull (SC Freiburg), 26Hasret Kayikci (SC Freiburg)
GERMANY NOTES:
Germany is 9-2-1 in its 12 matches played outside of Germany since the start of 2016 and is averaging 2.4 goals per game across those 12 matches. They have not been shutout. Germany has allowed nine goals in those games with six clean sheets.
Germany has scored 51 goals and conceded only 15 in 17 matches since the beginning of 2016, compiling a record of 13-2-2. One of those losses was a 2-1 setback to the USA in March of last year in the SheBelieves Cup.
Germany is preparing for the 2017 UEFA Women's Euro in the Netherlands where they will be the favorite in Group B with Italy, Russia and Sweden.
Germany cruised through qualifying for the Euros, winning all eight matches in Group 5 against Russia, Hungary, Croatia and Turkey.
Germany has long been a European power, but its dominance has been extremely impressive. During UEFA Women's EURO qualifying, Germany scored 35 goals and allowed zero. Ten of the players on the 2017 SheBelieves Cup roster scored a combined 25 goals, with Alexandra Popp leading the way with five goals in four games. Anja Mittag, Isabel Kerschowski, Leonie Maier and Pauline Bremer each added three, while Sara Säbritz, Lina Magull and Mandy Islacker had two each. Lena Petermann and Dzsenifer Marozsán had a goal apiece.
Germany has won six consecutive European titles. The last time Germany wasn't reigning European champion was in 1994.
Ten players on Germany's 2017 SheBelieves Cup roster played against the USA at last year's tournament and Germany brings 15 players from last year's roster to this tournament.
Even with the retirements of famed goalkeeper Nadine Angerer and prolific striker Célia Šašić after the last World Cup and veterans Saskia Bartusiak, Annike Krahn and Melanie Behringer after the Olympics, the Germans still have multiple players with extensive experience at the international level.
Leading the way is forward Anja Mittag, who has scored 49 goals in her 149 caps and who won the Bronze Boot with five goals at the 2015 Women's World Cup. During the SheBelieves Cup, Mittag will become the fourth female German player to play 150 or more games for her country. In her 149 games she has been part of 111 wins for Germany, 20 draws and only 18 losses. Despite not scoring at the 2016 Olympics, Mittag started every game and was a crucial piece of the team's run to its first Olympic gold medal.
Defender Babett Peter is now the veteran in the back with 102 caps and Leone Maier, at age 25, is one of the top right backs in the world, having compiled 49 caps so far.
Almuth Schult has taken over in goal. Germany's starter on the 2016 Olympic gold medal team has compiled 38 caps so far.
Germany has some of the most dangerous attacking players in the world, first and foremost attacking midfielder Dzsenifer Marozsan, who is still just 24, is widely considered one of the best young players in the world. Thundering forward Alexandra Popp is just 25 and has scored 35 goals in her 77 caps.
Germany has long been known for its ability to continue to develop young talent and despite the retirement of some legends, like the USA, Germany has seen an infusion of young and new talent, Pauline Bremer, Sara Däbritz, Leonie Maier, Marozsan, Popp and Lena Petermann – all players born in or after 1991, have quickly established themselves as a powerful group in the new era of Germany women's soccer. Popp and Marozsan were two of the stars on Germany's team that won the 2010 FIFA U-20 Women's World Cup at home. Popp won the Golden Boot in that tournament, scoring 10 goals, and was the tournament MVP.
Bremer, who is 20 years old, has played for Germany since she was part of its U-15 WNT. For the senior team, she has seen action in 11 games and has already scored three goals, a solid ratio for a defender.
Twenty-two-year-old Däbritz played in two games at last year's SheBelieves Cup and was part of the German team at the 2015 Women's World Cup and the 2016 Olympic Games. She scored two goals at the World Cup and three goals at the Olympics, one in Germany's opening game against Zimbabwe, one in its second game against Australia, and one in Germany's 2-0 semifinal win against Canada. Overall, she has 38 caps with Germany (32 of those are wins), and has scored eight international goals, five coming at major tournaments.
Peterman, who is 23-years-old, led Germany to the title at the 2014 FIFA U-20 Women's World Cup and is one of five players on the German roster for the SheBelieves Cup who played on that team. She is another player starting to find her footing in the highly competitive Germany Women's National Team. Despite having only played in nine games with the senior squad, she has already scored four goals – two at the 2015 World Cup.
Only three players on Germany's roster play outside of their home country, all for Olympique Lyonnais in France with U.S. forward Alex Morgan. Those players are defender Josephine Henning, Popp and Bremer.
Germany had an interesting 2016 Olympic Games, beating Zimbabwe 6-1 in its first match before tying Australia 2-2 and then losing to Canada, 2-1. Germany then put it all together in the knockout rounds, defeating China PR 1-0 in the quarterfinal, Canada 2-0 in the semifinal and Sweden 2-1 in the championship game to claim its first Olympic gold medal.
In the Olympics Sara Däbritz scored three times while Melanie Leupolz, Dzsenifer Marozsan, Alexandra Popp and Saskia Bartusiak scored one goal each. Germany benefited from two own goals in the tournament.
For the first time in more than a decade, Germany will have a new coach roaming the sidelines. Steffi Jones, a legendary international player and 2003 Women's World Cup champion, has replaced Silvia Neid – also a legend as a player and a coach – as the head coach of the Germany Women's National Team. Neid, who took the positon in 2005, finished her highly successful 11-year tenure by winning the gold medal at the 2016 Olympics. She also won the 2007 Women's World Cup and the 2008 Olympic bronze medal. She was named the FIFA Women's World Coach of the Year in 2010, 2013 and 2016. Neid has transitioned into a player development position with the DFB.
Jones received much praise for her work as president of the organizing committee for the 2011 FIFA Women's World Cup in Germany. It was a ground-breaking event for women's soccer and especially women's soccer in Europe. As a player, Jones played the majority of her career for her hometown FFC Frankfurt team, but also played in the USA with the Washington Freedom in 2002-2003, helping the club to the championship in 2003. Jones is a dual German and American citizen as she is the daughter of a German mother and an American father. Germany has yet to lose under Jones, winning four games (including two Euro qualifiers and two friendly matches) and drawing one so far, a 1-1 tie with Norway in a friendly on Nov. 29, 2016 in Germany's most recent match.
USA VS. GERMANY SERIES
The USA and Germany have won 10 out of the 13 world championships in women's soccer history. The USA has won three Women's World Cup titles and four Olympic gold medals while Germany has two Women's World Cup titles and one Olympic gold medal.
This will be the 32nd all-time meeting between the USA and Germany. The USA is 20-4-7 all-time in the previous 31 matches. The USA also defeated West Germany twice, in 1988 and 1990.
This will be the 15th match the two teams play on U.S. soil. In the previous 14 games, the USA is 9-2-3. The USA have won two of their last five home games against Germany, dating back to the 3-0 loss to Germany in the 2003 FIFA Women's World Cup, but won the most recent meeting at last year's SheBelieves Cup, 2-1 in favor of the Americans as Alex Morgan scored a magnificent goal and Samantha Mewis tallied the game-winner.
This will be the second time the two teams meet in Pennsylvania. Germany triumphed 2-1 in Oakford, Pennsylvania way back on April 7, 1993, in the Nike U.S. Cup.
The meeting in the 2015 Women's World Cup semifinal was one of the most watched Women's World Cup matches in history as nearly 8.4 million people tuned to see Germany fall to the USA 2-0 in Montreal.
The USA-Germany series between the world's two most successful women's soccer nations dates back to 1991. The second meeting came in the semifinal of the 1991 Women's World Cup in China, a 5-2 upset victory for the United States.
The last six matches since 2012 have featured three wins for the USA and three ties, including a wild 3-3 draw in Offenbach in April 5, 2013, which was the last meeting between both sides in Germany.
The USA and Germany have met on four occasions in World Cup play: a 5-2 USA semifinal win on Nov. 27, 1991 in China; a 3-2 USA quarterfinal win on July 1, 1999 in Maryland; a 3-0 Germany semifinal win on Oct. 5, 2003 in Portland, Oregon; and the most recent 2-0 USA win on July 2, 2015 in the semifinal in Canada. The winner of each of those matches went on to win the World Cup on each respective year.
Since that loss in 2003, the USA has gone 8-0-5 against Germany.
LAST TIME…
On the field for the USA:
Nov. 13, 2016 – StubHub Center; Carson, California
International Friendly
USA 5    Meluta (OG) 20; Dunn 45+1; Press 55; Brian 88; Mewis 90+2
ROU 1    Rus 31
Lineups:
USA: 1-Alyssa Naeher; 4-Becky Sauerbrunn (capt.) (5-Kelley O'Hara, 70), 20-Allie Long (3-Samantha Mewis, 70), 2-Casey Short (11-Ali Krieger, 46); 7-Kealia Ohai (13-Alex Morgan, 46), 12-Andi Sullivan, 6-Morgan Brian, 17-Tobin Heath; 19-Crystal Dunn (9-Lindsey Horan, 61), 16-Lynn Williams (8-Julie Johnston, 46), 23-Christen Press
Subs not used: 24-Ashlyn Harris
Head Coach: Jill Ellis
ROU: 12-Roxana Oprea, 4-Ioana Bortan (capt.), 5-Adina Giurgiu (13-Beatrice Tarasila, 79), 6-Maria Ficzay, 8-Ştefania Vătafu, 9-Laura Rus (3-Lidia Havristiuc, 63), 10-Andreea Voicu (19-Loredana Popa, 88), 15-Teodora Meluta, 16-Ana Maria Gorea (2-Andreea Corduneanu, 52), 17-Mara Batea (14-Alexandra Lunca, 46), 18-Mihaela Ciolacu (21-Cristina Carp, 82)
Subs not used : 1-Linda Kajtar, 7-Raluca Sarghe
Head Coach: Mirel Albon
LAST TIME…
On the field for the USA vs. Germany:
March 9, 2016 – FAU Stadium; Boca Raton, Florida
International Friendly
USA 2    Morgan 35, Mewis 41
GER 1    Mittag 29
Lineups:
USA: 1-Hope Solo; 11-Ali Krieger (5-Kelley O'Hara, 80), 6-Whitney Engen, 4-Becky Sauerbrunn, 7-Meghan Klingenberg (8-Julie Johnston, 90+1); 3-Samantha Mewis (22-Lindsey Horan, 61), 14-Morgan Brian, 12-Christen Press (2-Mallory Pugh, 61), 10-Carli Lloyd (capt.), 16-Crystal Dunn (17-Tobin Heath, 61); 13-Alex Morgan
Subs not used: 9-Heather O'Reilly, 15-Emily Sonnett, 18-Ashlyn Harris, 19-Jaelene Hinkle, 20-Lauren Barnes, 21-Alysssa Naeher,
Head coach: Jill Ellis
GER: 1-Almuth Schult; 4-Leonie Maier, 3-Saskia Bartusiak (capt.), 14-Babett Peter, 22-Tabea Kemme (16-Svenja Huth, 74); 15-Anna Blässe, 10-Dzsenifer Marozsan, 7-Melanie Behringer (20-Lena Goeßling, 74), 17-Isabel Kerschowski (19-Lena Petermann, 84); 11-Anja Mittag (9-Mandy Islacker, 84), 18-Alexandra Popp
Subs not used: 12-Laura Benkarth, 21- Lisa Weiß, 2-Josephine Henning, 5-Annike Krahn, 6-Lina Magull, 24-Sara Doorsoun
Head Coach: Silvia Neid