USWNT goalkeeper Casey Murphy signs two-year contract with NC Courage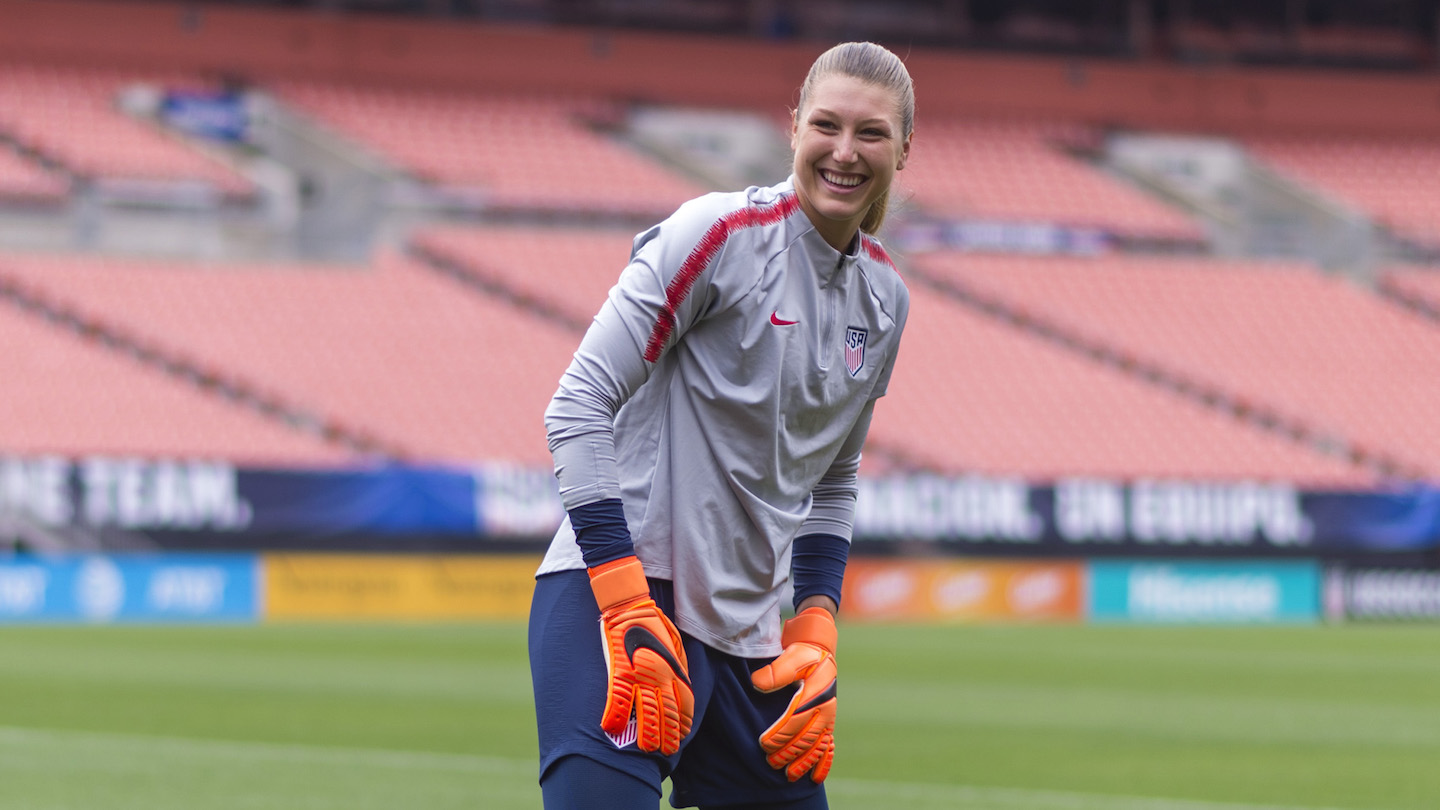 Cary, NC – The North Carolina Courage announced today that goalkeeper Casey Murphy has signed a two-year contract with the team.
Murphy was acquired by the Courage in October in a trade with OL Reign. The 24-year-old was recently named to the SheBelieves Cup roster for the US Women's National Team. The tournament will run from February 18-24 in Orlando.
"So far I am loving the environment," said Murphy in a press conference this week. "I was excited to be part of this club because we are the team that's going to have a target on our backs. A player like me, I love that pressure and I love that everyone is going to bring their best against us. To be a part of this club, I'm excited because if they are bringing their best, that's only going to make each and every one of us here better."
The goalkeeper played in six matches and had three clean sheets during the shortened 2020 season. She made six saves during the Challenge Cup and 18 saves during the Fall Series.
During 2019, Murphy made 20 starts, recorded six clean sheets, and made 79 saves. Against the NC Courage in the 2019 NWSL Semifinal, Murphy made a season-high and NWSL career-high 11 saves.
Murphy was drafted 13th overall in the 2018 NWSL draft but decided to play for Montpellier in the Division 1 Féminine in France in 2018 and 2019 before joining the league. She made 29 total appearances over the two years and was named the league's Goalkeeper of the Year in 2018. She was also voted to the Best XI.
Murphy played college soccer at Rutgers from 2014-2017. She had 45 clean sheets in her college career earning her awards such as Big Ten Goalkeeper of the Year, All-Big Ten First Team, and All-Region First Team.
The Bridgewater, NJ native has experience with the United States Youth National Team at the U14, U15, U18, U20, and U23 levels, including the U-20 FIFA Women's World Cup. She was called up to the US Women's National Team for the first time in 2018 for friendly matches. Murphy has a chance to earn her first cap during the SheBelieves Cup later this month.