USWNT commentary: Wambach's no Xavi, Soca Princesses no pushovers for Ellis & Co.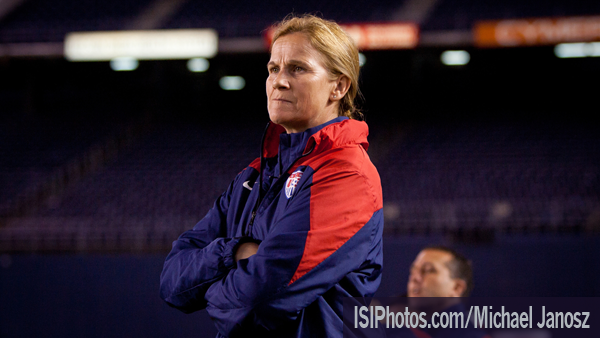 Jill Ellis was not joking when she said she planned on Abby Wambach taking on the No. 10 role – and that decision proved an influential one on Wednesday night as the U.S. Women's National Team struggled to dispatch the first of several Cinderellas awaiting them in the 2014 CONCACAF Women's Championship.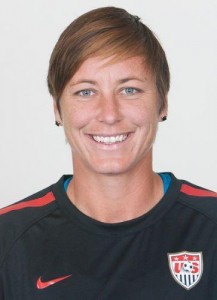 The heavily favored U.S. set out to attack Trinidad & Tobago at Sporting Park in Kansas City, Kansas in a 4-3-3 formation with Megan Rapinoe, Alex Morgan and Christen Press up top.
+ READ: USWNT stumble past brave Trinidad and Tobago 1-0 in WWC qualifying opener in KC
Meanwhile, Lauren Holiday played as the holding mid with Carli Lloyd acting as the box-to-box No. 8, leaving Wambach (should we call her "Xavi" now?) to play the mythical playmaker's role despite her well-established credentials as a powerful target forward.
Underfunded and unheralded Trinidad & Tobago, as expected, set up in a 4-5-1, a prime bunkering formation. T&T head coach Randy Waldrum's tactics were perfectly understandable, considering the Americans are 5-0-0 all-time against Trinidad & Tobago with a 44 to 1 goal differential – and they nearly worked.
T&T held the USWNT scoreless in the first half, a hugely surprising feat for the underdogs.
While U.S. observers will feel a strong temptation to discount it as another case of desperate bunkering against the mighty Yanks, full credit must be given to the performance of Trinidad under Waldrum's guidance.
+ FOLLOW Sarah Gehrke on Twitter
The Soca Princesses were well-organized and disciplined in defense, doing well to keep their shape. They also broke out for speedy counters on a number of occasions. It is also notable that the team didn't resort to any of the overly physical play seen in the preceding match between Haiti and Guatemala.
Meanwhile, the USWNT tactical setup was an absolute mess. Though nominally in 4-3-3, in reality the Americans resembled a 4-2-4 formation with Wambach assuming her typical central striker role.
Shockingly, playing four up top doesn't automatically result in an avalanche of goals. To the contrary, the U.S. formation, combined with Trinidad's five-player back line, meant that the Trinis' 18-yard box was incredibly congested for a majority of the game.
When facing a well-organized and disciplined team putting numbers behind the ball, it is imperative to create width by utilizing space on the flanks and exposing seams with cutting runs. However, the U.S. managed to do none of that in the first half and Ellis stuck with her starting XI to begin the second half.
+ READ: Mexican Women's National Team stagnates as funding, machismo limit program's growth
Another notable, but unsurprising lineup choice for the USWNT: Hope Solo in goal. Even putting aside her simmering domestic violence-related controversy, this tournament – where advancing to next summer's Women's World Cup is a mere formality – seems like a great opportunity to give second-choice goalkeeper Ashlyn Harris valuable tournament minutes at the international level.
Harris only has three caps for the senior national team. If Harris has earned her spot as the USWNT's backup 'keeper, then she has earned some game time.
The U.S. finally scored on – what else? – a header from Wambach in the 55th minute, which unsurprisingly came as T&T finally broke down a bit defensively, losing the mark on Wambach and leaving her for a signature free header.
Impressively, the Soca Princesses didn't let one become many as is often the case once the U.S. score a goal. Goalkeeper Kimika Forbes continued her stellar play into the second half, making sold save after solid save, showing a tremendous amount of confidence and composure.
+ READ: Trinidad & Tobago WNT overcoming major hardship on WWC quest: 'When our feet give out, we are going to play with our hearts'
This results turns the common narrative about the tournament on its head. The underdog Trinis certainly look like a strong contender for a third- place finish, while the USWNT must try to reaffirm their dominance with a convincing performance against the next CONCACAF 'minnow' on their docket, a duel with Guatemala – who lost 1-0 to a 10-man Haiti side in the opening match of Wednesday's doubleheader – on Friday in Bridgeview, Illinois (9 p.m. ET, Fox Sports 1).