USWNT close to breaking attendance record for Victory Tour match in Philadelphia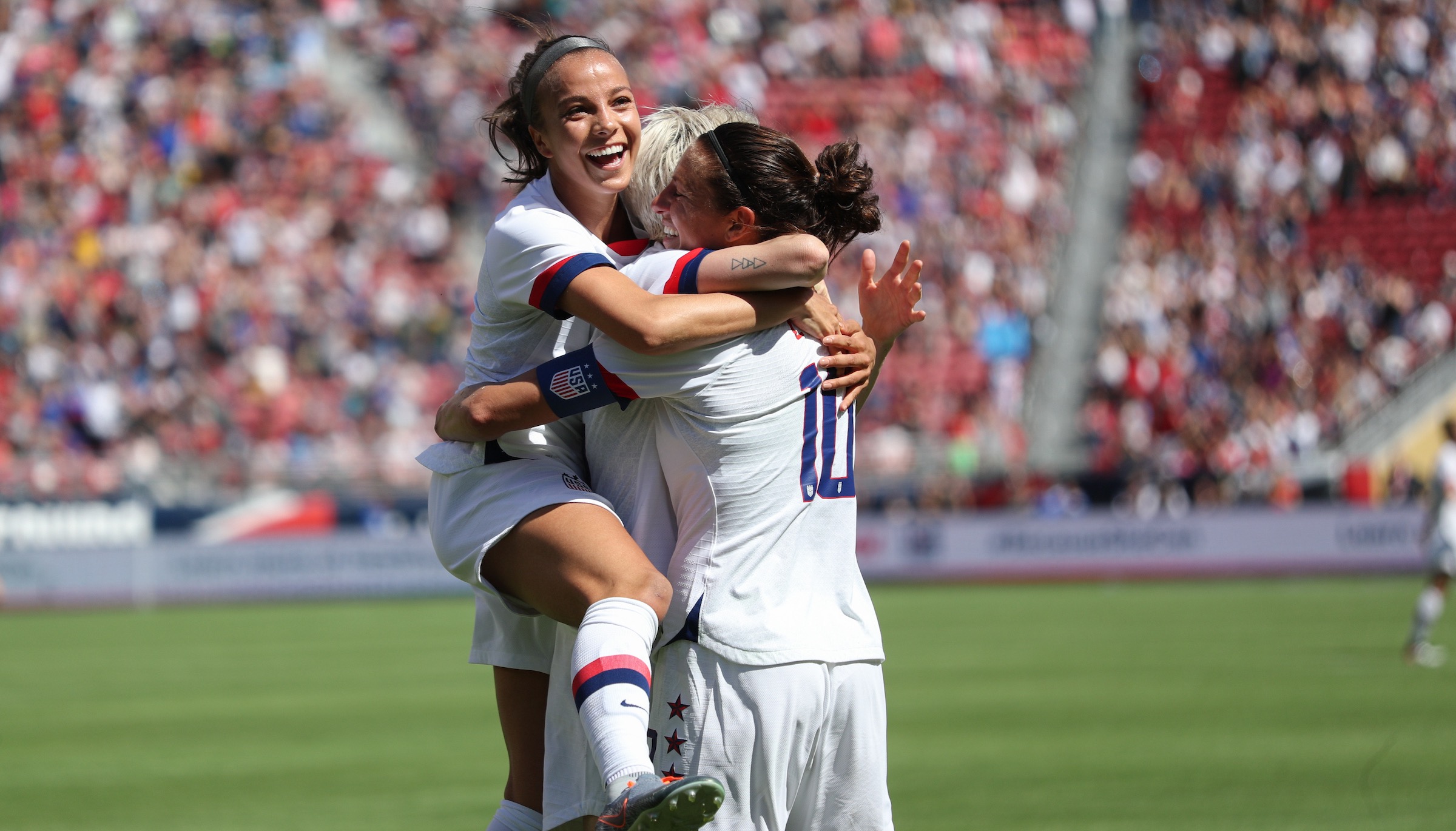 CHICAGO – The U.S. Women's National Team has a chance to break their attendance record for a stand-alone friendly match with more than 40,000 tickets already sold for its game against Portugal on Aug. 29 at Lincoln Financial Field in Philadelphia. The event is the second game of the 2019 Victory Tour.
The USWNT record for a stand-alone friendly match – a game that was not a part of a World Cup, Olympics or a doubleheader – was set during the first match after the 2015 FIFA Women's World Cup when 44,028 fans came out to Heinz Field in Pittsburgh to watch the team defeat Costa Rica 8-0 on Aug. 16.
With three weeks left before the 2019 FIFA Women's World Cup champions face Portugal (7 p.m. ET on FS1), fans can break the record by purchasing tickets through ussoccer.com and ticketmaster.com. Tickets start at $35. Groups of 20 or more can order directly at ussoccer.com. Tickets are not sold at Lincoln Financial Field except on the day of the event.
The crowd of 37,040 for the USA's first Victory Tour match at the Rose Bowl in Pasadena, Calif., on Aug. 3 was the second largest stand-alone crowd for a friendly in WNT history.
For the USWNT, this will be the fourth match in Philadelphia proper at Lincoln Financial Field, home of the Philadelphia Eagles. The USA's 2003 FIFA Women's World Cup match at The Linc, a 5-0 win against Nigeria, drew 31,553 fans, which is the largest so far in the state of Pennsylvania outside of the aforementioned 2015 crowd in Pittsburgh.
The USA has played six matches just south of Philadelphia in nearby Chester, Pa., at Talen Energy Stadium, home of the Philadelphia Union of MLS.
Philadelphia is the de facto hometown of U.S. legend Carli Lloyd, who hails from Delran, New Jersey, which is just 18 miles from Lincoln Financial Field, and the current residence of 2019 FIFA Women's World Player of the Year nominee Julie Ertz, whose husband Zach is an All-Pro tight end for the Eagles and 2018 Super Bowl champion.