USMNT to host Mexico in Nashville, Tennessee on Sept. 11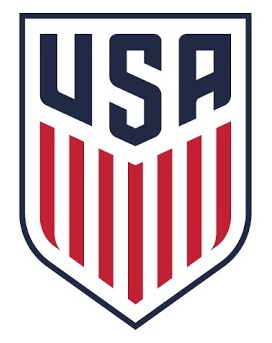 CHICAGO (Via U.S. Soccer) – One of the biggest rivalries in international soccer will descend on the Music City as the U.S. Men's National Team hosts Mexico on Sept. 11 in Nashville, Tennessee.
North America's biggest soccer spectacle will write its latest chapter at Nissan Stadium beginning at 7:30 p.m. CT live on ESPN, UniMas and UDN. The meeting will take place during the first FIFA international window following the 2018 FIFA World Cup, with the marquee match continuing the MNT's aggressive campaign of competing against the top teams in the world.
Though a heated rivalry on the field, this match also brings together two of the nations that joined the United Bid to return the FIFA World Cup to North America in 2026 in one of the Bid's 18 candidate cities. Currently home to United Soccer League side Nashville SC, the Music City is set to join Major League Soccer in 2020 and has shown a rich history of supporting the MNT, with attendance rising across each of the team's five visits since 2006. Most recently, the USA began its march to the 2017 Concacaf Gold Cup title by playing to a 1-1 draw with Panama in front of 47,622 fans – a record attendance mark for soccer in the state of Tennessee.
Having won the first meeting that took place in the 1934 FIFA World Cup, the USA has faced off with El Tri 67 times – far more than any international opponent. Though Mexico showed considerable dominance through the rivalry's first 50 years, a new generation of U.S. players began to turn the tide during the 1990s, leading to the MNT's own supremacy in the series, going 13-7-6 since the turn of the century.
The first page of the USA-Mexico rivalry actually came on neutral ground in Italy in a one-game playoff for the right to represent the region at the 1934 FIFA World Cup. The USA's 4-2 victory that day in Rome would be its last for 46 years, as Mexico showed considerable dominance in the rivalry. During the 1990s, a new generation of U.S. players began to make wins against El Tri a more normal occurrence, and while Mexico still holds a 34-18-15 all-time edge in the series, the USA has the more recent advantage with a 13-7-6 record since the turn of the century.