USMNT set for 2022 World Cup Qualifying match against Jamaica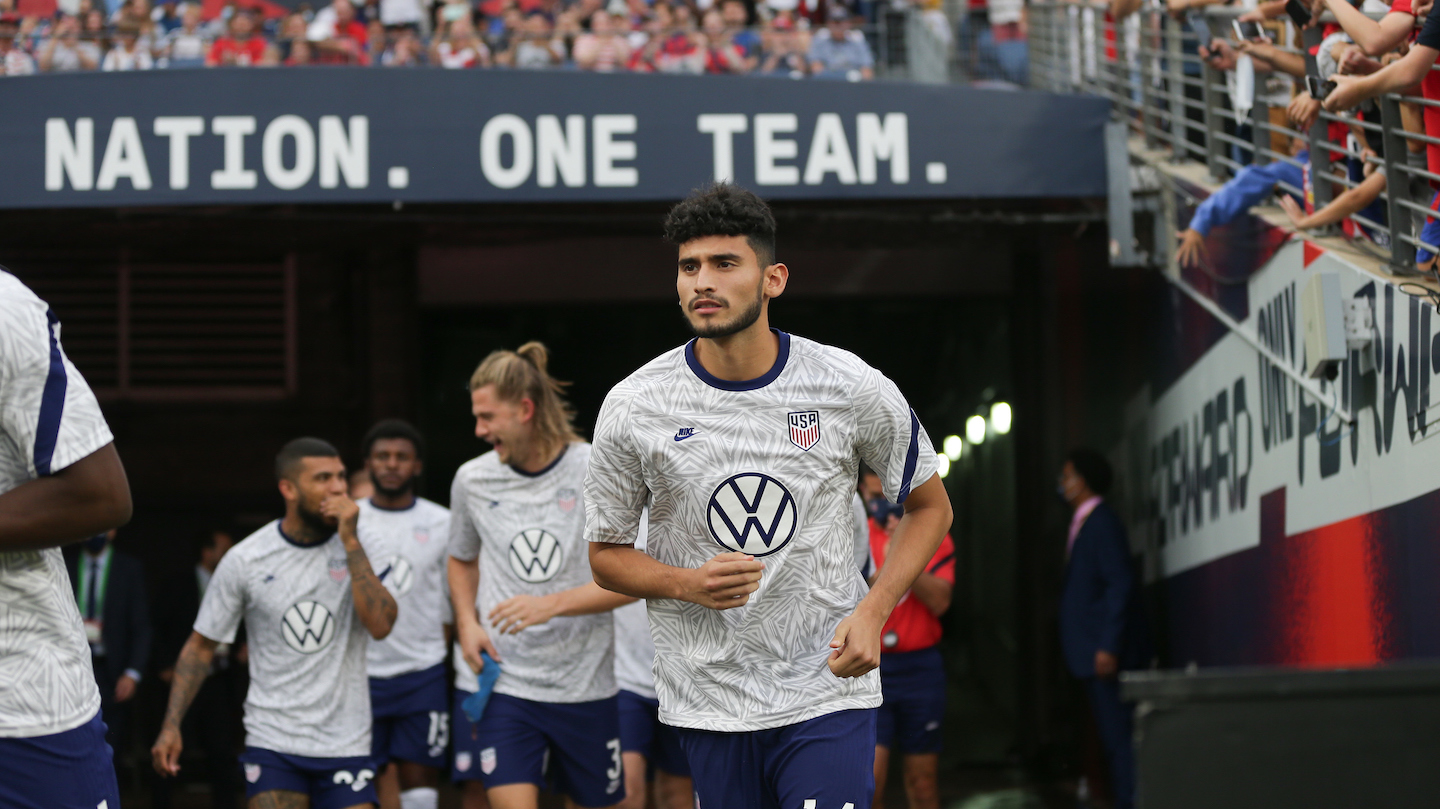 CHICAGO – After a strong start to World Cup qualifying boosted the U.S. Men's National Team into a tie for second place in the Octagonal standings, the USA will kick off the next phase of its journey to Qatar 2022 against Jamaica on Thursday, Oct. 7 in Austin, Texas.
USA-Jamaica marks the start of another set of three games in seven days for the USMNT as it embarks upon Concacaf's Final Round of World Cup qualifying, a rigorous slate of 14 matches through seven months against the region's best teams.
Thursday's match marks the USMNT's first World Cup qualifier match in the state of Texas. Coverage from Q2 Stadium is set for 7:30 p.m. ET on ESPN2, Univision, TUDN and Sirius XM. The pregame show begins at 7 p.m. ET on Univision and TUDN.
USMNT ROSTER BY POSITION (CLUB; CAPS/GOALS)
GOALKEEPERS (3): Sean Johnson (New York City FC; 9/0), Zack Steffen (Manchester City/ENG; 23/0), Matt Turner (New England Revolution; 10/0)
DEFENDERS (9): George Bello (Atlanta United; 4/0), Sergiño Dest (Barcelona/ESP; 13/1), Mark McKenzie (Philadelphia Union; 7/0), Shaq Moore (Tenerife/ESP; 11/1), Chris Richards (Hoffenheim/GER; 3/0), Antonee Robinson (Fulham/ENG; 15/1), Miles Robinson (Atlanta United; 12/2), DeAndre Yedlin (Galatasaray/TUR; 67/0), Walker Zimmerman (Nashville SC; 17/2)
MIDFIELDERS (8): Kellyn Acosta (Colorado Rapids; 40/2), Tyler Adams (RB Leipzig/GER; 17/1), Gianluca Busio (Venezia/ITA; 6/0), Luca de la Torre (Heracles/NED: 3/0), Sebastian Lletget (LA Galaxy; 32/8), Weston McKennie (Juventus/ITA; 25/7), Yunus Musah (Valencia/ESP; 6/0), Cristian Roldan (Seattle Sounders; 28/0)
FORWARDS (6): Brenden Aaronson (Red Bull Salzburg/AUT; 10/5), Paul Arriola (D.C. United; 8/0), Matthew Hoppe (Mallorca/ESP; 5/1), Ricardo Pepi (FC Dallas; 1/1), Tim Weah (Lille/FRA; 13/1), Gyasi Zardes (Columbus Crew; 62/14)
USA SCHEDULE – OCTOBER WORLD CUP QUALIFYING
| | | | | |
| --- | --- | --- | --- | --- |
| | | | | |
| | | Q2 Stadium; Austin, Texas | | |
| | | Estadio Rommel Fernandez; Panama City, Panama | | |
| | | Lower.com Field; Columbus, Ohio | | |
OCTOBER REINFORCEMENTS
A number of players return to the USMNT fold for its October slate. Two veteran MLS forwards are back with the team after coming back from injury in Paul Arriola and Gyasi Zardes. Both players bring previous World Cup qualifying experience with seven and four appearances, respectively. Zardes comes into USMNT training camp after scoring three goals in his last two matches for the Columbus Crew and the striker will have the chance to don the red, white and blue at his club's new home, Lower.com Field, in the window's final match vs. Costa Rica on Oct. 13.
Gianluca Busio, Matthew Hoppe and Shaq Moore rejoin the USMNT after playing key roles in the team's 2021 Gold Cup championship run, while Yunus Musah and Tim Weah are back from injury after being part of the squad that captured the inaugural Nations League title.
STRONG START FOR SECOND PLACE
The new format for Concacaf's Final Round of World Cup qualifying presents an unprecedented challenge: 14 games against the confederation's strongest teams across seven months and five international windows. The U.S. got off to an undefeated start in the "Octagonal," drawing its first two matches before closing the September slate with an emphatic 4-1 win at Honduras. With five points through its first three matches, the USA is tied for second in the qualifying standings with Canada. The USMNT's five points are the second-highest point total from the previous six qualifying cycles in which the U.S. began with two of three matches away from home.
LAST TIME OUT
After hard-earned draws at El Salvador and vs. Canada in Nashville to start the September international window, the U.S. finished its first set of World Cup qualifying matches with an offensive outburst in a historic 4-1 win at Honduras . Trailing at the half, a number of key substitutions and 18-year-old forward Ricardo Pepi sparked the USMNT to four unanswered goals for a come-from-behind victory and three important points. Earning the start in San Pedro Sula for his senior team debut, Pepi scored the game-winning goal, added two assists and set up the fourth and final tally with a hard-hit shot.
DEPTH CHART
September provided an introduction to the challenges of Concacaf World Cup qualifying to the USMNT's young player pool. Sixteen players made their World Cup qualifying debut, including a record-tying 12 in one match during the USA's opening draw at El Salvador. Overall, head coach Gregg Berhalter used 22 different players and 21 different starters.
The September World Cup qualifying matches continued a year of important experience in official competition for the youthful USMNT. Many players made their debuts in official competition during two confederation championship runs this summer: 10 players on the October roster were a part of the Nations League Final-winning squad, while 13 helped the USMNT lift the Gold Cup in August.
DEEP IN THE HEART OF TEXAS
While the USA has played 27 matches in Texas – the third-most of any state – Thursday night marks the USMNT's first World Cup qualifier to be played in the Lone Star State. The U.S. won its first match at Q2 Stadium this summer, a dramatic 1-0 Gold Cup semifinal victory vs. Qatar. The U.S. Women's National Team opened the new stadium in June with a 2-0 friendly win against Nigeria.
REGGAE BOYZ RETURN TO WCQ
Jamaica enters the October international window sitting at last place in the Octagonal standings, dropping its first two matches before earning a draw at Costa Rica. With several key players based in the United Kingdom, Jamaica's roster suffered from the "Red List" travel restrictions on individuals traveling to Mexico and Costa Rica last month.
Jamaica played a tightly-contested match at Mexico to open up World Cup qualifying. The teams were scoreless through halftime and the Reggae Boyz equalized midway through the second after Mexico took a lead in the 50th. It took an 89th-minute goal from Henry Martin for El Tri to secure the win. Jamaica then fell 3-0 at home to Panama in the most lopsided Octagonal result to that point before picking up a point with a come-from-behind draw at Costa Rica. Forward Shamar Nicholson scored both goals for Jamaica in the September window.
THE OCTAGON
Teams qualify for the World Cup through their regional confederations, and the USMNT has to run the gauntlet of Concacaf (North America, Central America and the Caribbean) to reach Qatar 2022. For the first time, eight teams are contesting the final round of World Cup qualifying for Concacaf from September to March. The nations play a 14-match round-robin, home and away against each of the seven other teams.
Due to the global COVID-19 pandemic, the World Cup qualifying schedule has been condensed from 18 months to seven. To accommodate the new schedule, the USMNT has to play three matches during four of the five international windows rather than the usual two matches.
USA ROSTER NOTES
As of the first day of camp, the 26-player roster will hold an average age of 24 years, 203 days.
The squad averages 20 caps and 10 appearances in official competition.
Players hail from clubs in 10 different countries: USA (11), Spain (4), England (2), Italy (2), Germany (2), Austria (1), Belgium (1), France (1), Netherlands (1) and Turkey (1).
Seventeen players return from the September World Cup Qualifying camp.
Thirteen players are age 23 and younger: Weston McKennie (23); Tyler Adams, Luca de la Torre and Mark McKenzie (22); Chris Richards and Tim Weah (21); Brenden Aaronson, Sergiño Dest and Matthew Hoppe (20); George Bello and Gianluca Busio (19); Yunus Musah and Ricardo Pepi (18).
Eighteen players have previous World Cup Qualifying caps: DeAndre Yedlin (13), Kellyn Acosta (9), Paul Arriola (7), Sebastian Lletget and Gyasi Zardes (4 each), Brenden Aaronson, Tyler Adams, Antonee Robinson, Miles Robinson, Cristian Roldan, Matt Turner (3 each), Sergiño Dest (2), George Bello, Weston McKennie, Mark McKenzie and Ricardo Pepi (1 each).
Twenty-three players were part one of the USMNT's championships during the summer: 10 participated in the Nations League and 13 in the Gold Cup, with Kellyn Acosta and Sebastian Lletget on both rosters.
Ten players will look to make their World Cup Qualifying debuts: Gianluca Busio, Luca de la Torre, Matthew Hoppe, Sean Johnson, Shaq Moore, Yunus Musah, Chris Richards, Zack Steffen, Tim Weah and Walker Zimmerman.
With two more goals to his name from last window, Brenden Aaronson has five goals and three assists in 10 career caps. His eight combined goals and assists are the second-most among USMNT players through their first 10 appearances, following only Eddie Johnson (8 goals, 1 assist) and Peter Millar (9 goals).
Left back Antonee Robinson collected his first World Cup Qualifying assist in the 1-1 draw at Canada on Sept. 5, before registering his first international goal to start the USA's 4-1 comeback victory at Honduras three days later.
Cristian Roldan has scored in each of his last two matches for Seattle Sounders, tallying in the 3-2 Leagues Cup Final defeat to Club León on Sept. 22 and the club's 2-1 win at Sporting KC on Sunday.
With 10 caps in 2021, Matt Turner has already set the record for most appearances by a USMNT goalkeeper in a debut year and holds an unbeaten 8-0-2 record with seven clean sheets. Between the USMNT and his play for league leading New England Revolution, Turner has posted a combined 14-1-5 record since July 3.
Turner's appearance on Sept. 2 at El Salvador made him the first USMNT goalkeeper to earn a qualifying debut since Brad Guzan on June 15, 2008 against Barbados. Turner is the 25th goalkeeper all-time to appear in a qualifier for the USMNT.
With his start at Honduras on Sept. 8, Ricardo Pepi (18 years, 242 days) became the second-youngest player to appear in a World Cup Qualifier. He became the fourth-youngest player to tally in a USMNT debut match and with his two assists, just the second player to register three or more goal involvements in a qualifying debut. Pepi's debut effort comes in behind only Aldo Donelli's four goals in the 4-2 win against Mexico in the USA's first qualifier on May 27, 1934 in Rome, Italy.
Pepi's 12 goals lead all U.S. eligible players in Major League Soccer this season.
Kellyn Acosta has appeared in 17-straight USMNT matches, the most consecutive matches by a USMNT player since Jeff Agoos (2001-02) and Landon Donovan (2001-02). Acosta's streak dates back to his appearance in the 6-0 win against El Salvador on Dec. 9, 2020 in Fort Lauderdale.
Sebastian Lletget has earned caps in 15 of 16 USMNT matches in 2021 and is tied with Brenden Aaronson for the team lead in goals with four.
Meanwhile, goalkeeper Matt Turner and center back Miles Robinson have featured in nine-straight USMNT contests, dating back to the 1-0 win against Haiti to open the Gold Cup on July 11.
Having missed out on the September camp due to injury, Paul Arriola and Gyasi Zardes regain USMNT calls after recording braces at the weekend for their respective clubs. Zardes has three goals in his last two appearances and seven on the season for Columbus, while Arriola has contributed five goals and two assists for D.C. United.
Zardes will have the chance to play at the Crew's new home Lower.com Field in the window finale against Costa Rica on Oct. 13. Zardes previously represented the USA at Historic Crew Stadium, assisting on the opening goal of a 4-0 World Cup Qualifying win against Guatemala on March 29, 2016.
After sitting out at the weekend, midfielder Tyler Adams returned to the field for RB Leipzig on Tuesday, coming off the bench in the club's 2-1 defeat to Club Brugge in the UEFA Champions League. In the campaign opener on Sept. 2 at El Salvador, Adams (22 years, 200 days) became the second youngest player to captain the USMNT in a World Cup Qualifier after only Walter Bahr who was 22 years, 156 days when he wore the armband against Mexico on Sept. 4, 1949.
After injury forced his withdrawal from the USMNT's September camp, Tim Weah has appeared in each of the past three Ligue 1 contests for Lille. The winger last earned Man of the Match honors and was named to the Ligue 1 Team of the Week after providing an assist and drawing the game-winning penalty kick in the club's 2-1 win against Strasbourg on Saturday.
Eighteen-year-old midfielder Yunus Musah has taken part in each of the past five games for Valencia. Musah last earned a cap in the USA's 4-0 win against Costa Rica on June 9 in Sandy, Utah and would make his USMNT debut in official competition should he play in October.
After settling in at their new clubs, midfielder Gianluca Busio (Venezia) and forward Matthew Hoppe (Mallorca) are back in the team for the first time since the Gold Cup Final triumph against Mexico on Aug. 1 in Las Vegas.
Shaq Moore is another Gold Cup returnee. The Tenerife right back joined Miles Robinson and Matt Turner as the USMNT's three representatives on the Gold Cup Best XI last month.
Center back Chris Richards returns to the USMNT for the first time since playing in the 2-1 win at Northern Ireland on March 28. Richards has gone the distance in all three matches since going back on loan from Bayern Munich to Hoffenheim at the summer transfer deadline.
Dutch-based midfielder Luca de la Torre also returns to the USMNT after last appearing at Northern Ireland in March. De la Torre has featured in all six Eredivise matches for Heracles this season.
Sergiño Dest provided his first assist of the season on Luuk de Jong's 14th minute goal to help Barcelona to a 3-0 win against Levante on Sunday.
USA-JAMAICA
The USMNT is 18-3-8 all-time against Jamaica as Thursday marks the 30th meeting all-time between the nations.
This will be the USA's third match vs. Jamaica this year. The teams last faced off during the 2021 Gold Cup Quarterfinals in Arlington, Texas as forward Matthew Hoppe scored his first international goal in the 83rd minute for a dramatic win.
The teams also played in a friendly in Wiener Neustadt, Austria during the March international window, a 4-1 victory for the U.S. Sebastian Lletget bagged a brace while Sergino Dest netted his first international goal.
The USA is 5-1-6 vs. Jamaica in World Cup qualifying and 4-0-2 at home. It's the teams' first meeting in WCQ since October 11, 2013, a 2-0 win for the U.S. in Kansas City, Kan. with goals from Graham Zusi and Jozy Altidore.
The USMNT clinched qualification for the 2002 FIFA World Cup with a 2-1 victory vs. Jamaica on Oct. 7, 2001 in Foxborough, Mass., the USA's first match following 9/11 and the same day that the United States invaded Afghanistan. After taking an early lead, the U.S. secured the win on an 81st-minute penalty kick from Joe-Max Moore.
The U.S. and Jamaica have met in the knockout rounds of the Gold Cup in each of the last four tournaments, all tightly-contested match-ups, including the 2017 tournament final, a 2-1 win for the USA on an 88th-minute goal from Jordan Morris.
YELLOW CARD WATCH: Tyler Adams, Weston McKennie, DeAndre Yedlin (USA) // Damion Lowe, Shamar Nicholson (JAM)
JAMAICA ROSTER
GOALKEEPERS (3): Dillon Barnes (Queens Park Rangers/ENG; 1/0), Andre Blake (Philadelphia Union/USA; 51/0), Dennis Taylor (Humble Lions; 2/0)
DEFENDERS (8): Javian Brown (Vancouver Whitecaps FC/CAN; 5/0), Oniel Fisher (LA Galaxy/USA; 20/0), Damion Lowe (Al-Ittihad/EGY; 36/2), Kemar Lawrence (Toronto FC/CAN; 64/3), Adrian Mariappa (Unattached; 53/1), Liam Moore (Reading/ENG; 6/0), Ethan Pinnock (Brentford/ENG; 2/0), Alvas Powell (Philadelphia Union/USA; 53/2)
MIDFIELDERS (7): Anthony Grant (Swindon Town/ENG; 2/0), Daniel Johnson (Preston North End/ENG; 7/1), Tyreek Magee (Eupen/BEL; 6/0), Bobby Reid (Fulham/ENG; 8/2), Kemar Roofe (Rangers/SCO; 1/0), Devon Williams (Miami FC/USA; 18/1), Je-Vaughn Watson (Humble Lions; 85/4)
FORWARDS (5): Javon East (Santos de Guapiles/CRC; 15/2), Andre Gray (Queens Park Rangers/ENG; 5/1), Junior Flemmings (Birmingham Legion/USA; 15/2), Jamal Lowe (Bournemouth/ENG; 1/1), Shamar Nicholson (Charleroi/BEL; 24/10)
IN FOCUS: JAMAICA
Jamaica qualified for the final round of Concacaf World Cup qualifying as the fourth-ranked team in the region, claiming one of five automatic berths to the Octagonal.
This summer, Jamaica reached the quarterfinals of the 2021 Gold Cup after finishing second in its group, its fourth consecutive knockout stage appearance.
Eight of Jamaica's players currently ply their trade in England, with six playing in the Championship. Two compete domestically, while the Reggae Boyz also bring players from the United States (5), Belgium, Canada (2 each), Costa Rica, Egypt and Scotland (1 each).
Defender Oniel Fisher is a teammate of U.S. midfielder Sebastian Lletget with the LA Galaxy, while midfielder Bobby Reid plays with U.S. defender Antonee Robinson at Fulham.
Midfielder Je-Vaughn Watson's 85 caps lead the roster, while forward Shamar Nicholson leads the team with four goals. Nicholson scored Jamaica's only two goals during its three September qualifying matches.
Head coach Theodore Whitmore was a legendary player for the Reggae Boyz, earning 120 caps and scoring 24 goals, good for third all-time in both categories. Whitmore began his second stint coaching Jamaica in 2016 after also leading the team from 2009-13.
Jamaica's lone FIFA World Cup appearance came at France 1998. Whitmore led the team in scoring during its qualifying campaign with five goals.
This year marks Jamaica's fourth appearance in the Final Round of World Cup qualifying since 1998.
College Recruiting Commitment Tracker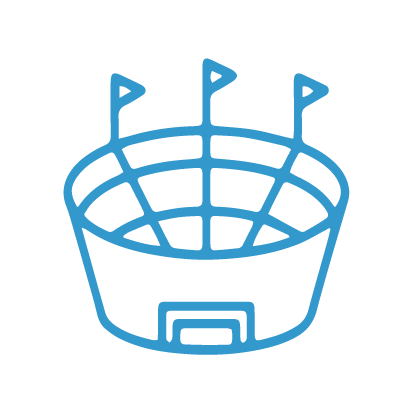 COLLEGE RECRUITING STARTS HERE
Join over 14,000 players in the SoccerWire College Soccer Recruiting Search Engine and learn how to be seen OVER 1 MILLION TIMES PER YEAR.
Basic $99 – for life
Featured $229 – for life
Featured PLUS $349 – for life
Add a Player Now