USMNT receives updated schedule for 2022 FIFA World Cup qualifiers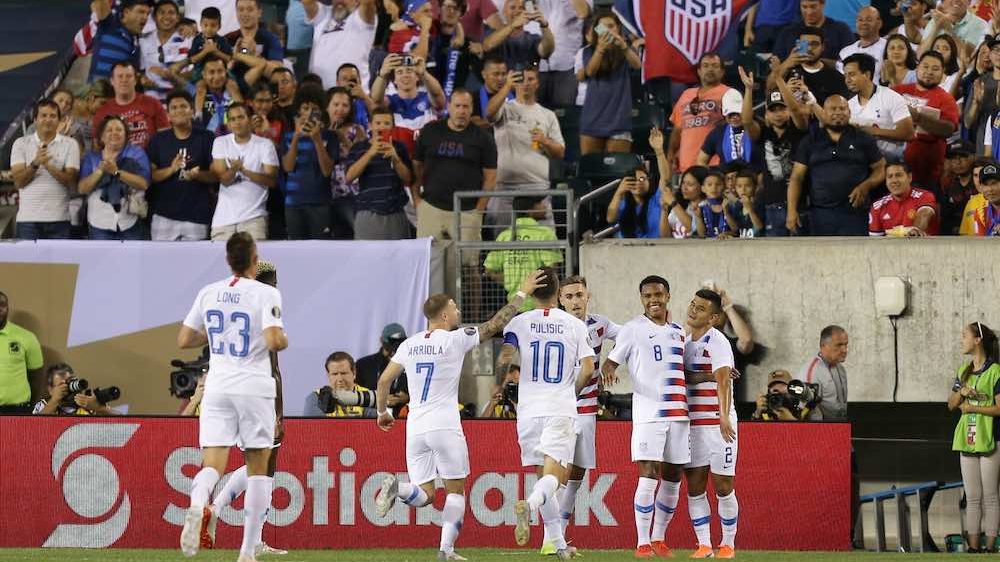 On Friday, Concacaf confirmed the updated schedule for the 2022 FIFA World Cup qualifiers. The new calendar includes a number of international windows extended by an additional day to allow for three matches to be played.
The original qualifying schedule was published following the official draw in August, but the competition was postponed due to the ongoing global health pandemic. For the final round, four of the five international windows will be packed with three matches each, making the qualifying road even more challenging.
While the schedule shifted, the sequence of opponents – which was determined for each nation during the draw – remained the same.
THE USMNT'S UPDATED SCHEDULE:
2022 FIFA World Cup Qualifying Schedule – Final Round
Matchday
Date
Home
Away
1
Sept. 2021
Group A/F Winner
USA
2
Sept. 2021
USA
Group B/E Winner
3
Sept. 2021
Honduras
USA
4
Oct. 2021
USA
Jamaica
5
Oct. 2021
Group C/D Winner
USA
6
Oct. 2021
USA
Costa Rica
7
Nov. 2021
USA
Mexico
8
Nov. 2021
Jamaica
USA
9
Jan. 2022
USA
Group A/F Winner
10
Jan. 2022
Group B/E Winner
USA
11
Jan. 2022
USA
Honduras
12
March 2022
Mexico
USA
13
March 2022
USA
Group C/D Winner
14
March 2022
Costa Rica
USA
MAKING UP THE FINAL ROUND NUMBERS
While the USA, Costa Rica, Jamaica, Honduras and Mexico are already locked in for the Final Round, the remaining 30 Concacaf nations will compete through two rounds to determine the remaining three teams who will take part in the "Octagonal". The draw to determine groups for the First Round also took place back in August.
Scheduled for the March and part of the June 2021 FIFA windows, the First Round will feature six groups (Groups A-F) of five teams each playing four matches (two home, two away).
2022 FIFA World Cup Qualifying – Concacaf First Round Groups
Group A
Group B
Group C
Group D
Group E
Group F
El Salvador
Canada
Curaçao
Panama
Haiti
Trinidad and Tobago
Antigua and Barbuda
Suriname
Guatemala
Dominican Republic
Nicaragua
St. Kitts and Nevis
Grenada
Bermuda
St. Vincent and the Grenadines
Barbados
Belize
Guyana
Montserrat
Cayman Islands
Cuba
Dominica
St. Lucia
Puerto Rico
U.S. Virgin Islands
Aruba
British Virgin Islands
Anguilla
Turks and Caicos
Bahamas
The winners of each group will then advance to the Second Round where they will compete in a home-and-away playoff during the second half of the June 2021 FIFA window to complete the eight-team Final Round.
The matchups for the playoffs were pre-determined and the winner of each was also assigned a corresponding number for the Final Round schedule: Group A winner vs. Group F winner (Team 3); Group B winner vs. Group E winner (Team 1); Group C winner vs. Group D winner (Team 5).