USL Academy Cup kicks off in Tampa, Fla. featuring 74 teams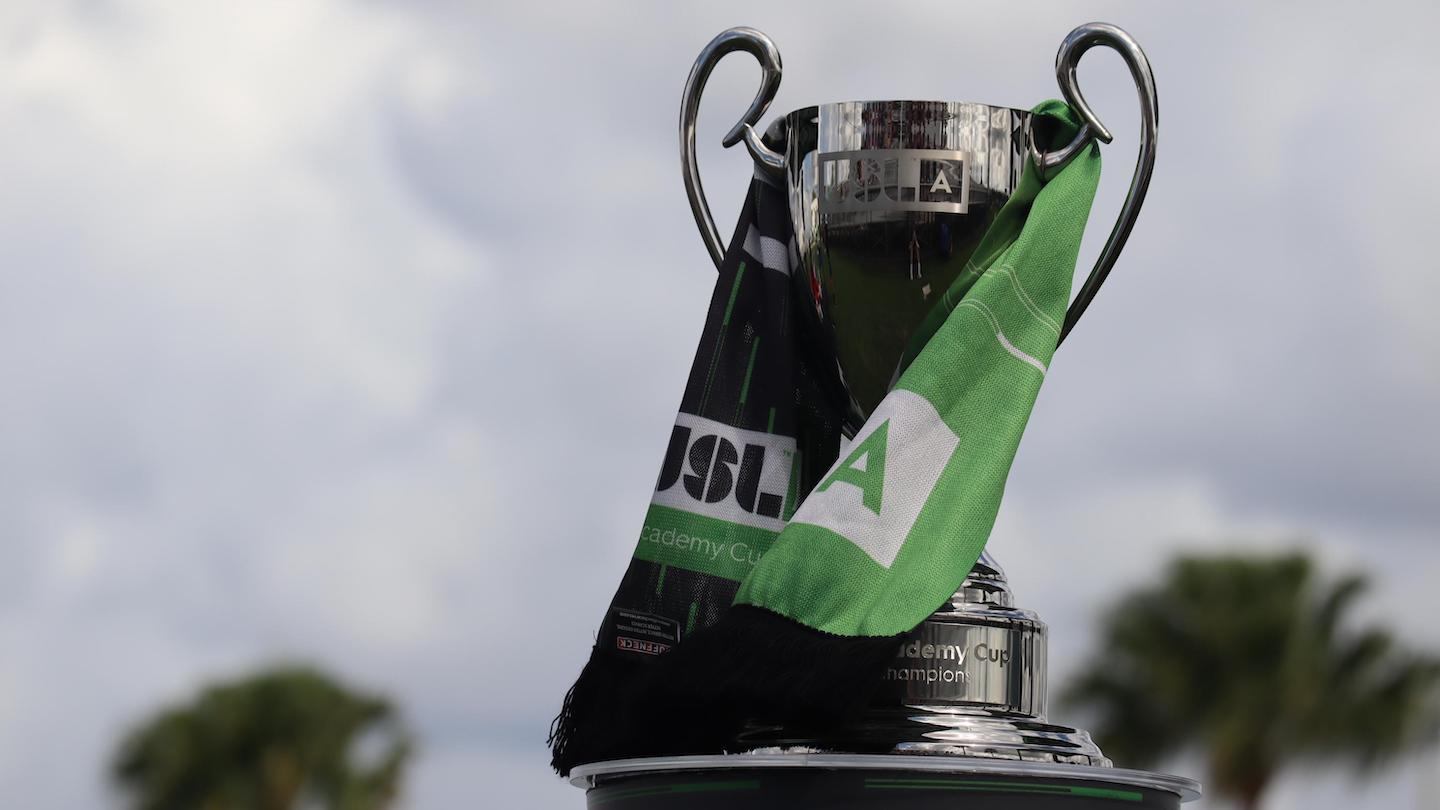 TAMPA, Fla. – The 2022 USL Academy Cup is set to take place at the Hillsborough County Tournament SportsPlex in Tampa, Fla. From March 31 to April 3, 2022.
To view the 2022 Academy Cup National Event Schedule and Standings, click here.
"One of the core strategies tied to hosting these USL Academy Cup tournaments is to provide meaningful games against unique teams from across the USL ecosystem while providing a high-pressure environment where players are truly competing for something in every match," USL Technical Director, Liam O'Connell said. "We can't wait to host these games in Tampa, and look forward to seeing which pre-professional programs rise to the occasion and finish at the top of each division."
This year's event will feature 74 teams representing 36 clubs from USL Championship, USL League One, USL League Two and USL W League, with each age group split between one to three divisions. The Elite, Premier and Select Divisions will ensure competitive balance and maximize growth opportunities for each participating club.
"We can't wait to see these clubs and players competing against one another," USL Academy Operations Manager, Leo Rogers said. "As the scope of the tournament continues to grow and we expand the female division, there is no doubt some of the nation's best talent will be on display in Tampa leading to enthralling matchups every day of the event."
The Academy Cup is designed to aid USL senior teams in establishing more defined pathways from their grassroots level to the first team. By design, the USL Academy offers its clubs three variations in which they can field a team to compete for the USL Academy Cup.
The first variation, which resembles the Academy structures of clubs such as League One's Charlotte Independence, will see a club carry out the entire developmental pathway using the club's branding throughout each level. For the most part, the club's Academy Cup team will be directly formed from the ranks of youth talent within the club itself.
The second variation allows for USL clubs to affiliate with local youth clubs to form a team that will represent the senior club during the USL Academy Cup. This structure can be observed through Ironbound SC's Academy Cup teams, who will represent the New York Red Bulls during the national event. The youth club is a long-time affiliate of NYRB, having aligned their player development practices with that of the Red Bull's methodologies and having developed current pros and U.S. Men's and Youth National Team players such as Tyler Adams and John Tolkin.
The third and final structure offers Academy Cup teams the option to create an all-star team based on a "club and country model." Teams such as USL Championship's Orange County SC and League One's Greenville Triumph SC utilize this variation to pull together a team of the best local talent from the region to represent the club during Academy Cup play. This structure also has the added benefit of allowing youth players to train with the Academy Cup team while also continuing training with their respective youth organizations.
The USL Academy Cup aims to provide its players with meaningful competition throughout the season and chances to be identified through scouting efforts. This year's Academy Cup will offer players the chance to be scouted by college, professional and Youth National Team scouts as the USL looks to enhance its talent identification offerings for youth players using virtual streaming and an increased network of scouts.