USA TODAY/United Soccer Coaches High School Rankings (Girls Week 10)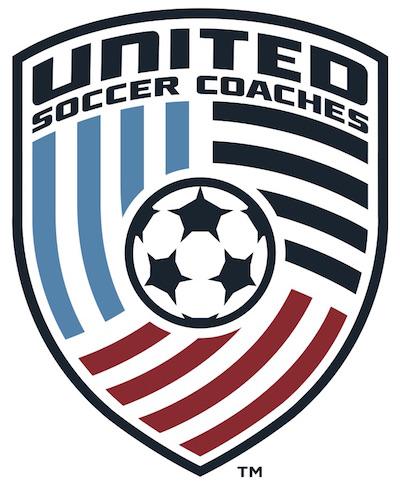 KANSAS CITY, Mo. (Via United Soccer Coaches) – United Soccer Coaches (formerly the NSCAA) and USA TODAY High School Sports released today the 10th boys and girls soccer polls in the USA TODAY/United Soccer Coaches Super 25 Fall Rankings.
New Jersey state champions St. Benedict's Prep (Newark, N.J.), 19-0-0 under head coach Jim Wandling, and Tennessee state champions Houston High School (Germantown, TN), 25-0-0 under head coach David Wolff, once again are the No. 1 ranked teams in the boys and girls rankings, respectively.
+READ: NCAA Division I Women's Soccer Championship brackets announced
In the girls poll, Spencerport High School (Spencerport, NY) jumps 10 positions to No. 6 nationally and Walsh Jesuit High School (Cuyahoga Falls, OH) makes their Top 10 debut this week.
USA TODAY/United Soccer Coaches Super 25 Fall Girls – National – Poll 10 – November 7, 2017
| Rank | School | Prev. | W-L-T |
| --- | --- | --- | --- |
| 1 | Houston (Germantown, Tenn.) | 1 | 25-0-0 |
| 2 | Jesuit (Portland, Ore.) | 2 | 17-0-0 |
| 3 | Penn (Mishawaka, Ind.) | 3 | 23-0-1 |
| 4 | Central Catholic (Lawrence, Mass.) | 4 | 17-0-1 |
| 5 | Northern Highlands (Allendale, N.J.) | 5 | 19-0-0 |
| 6 | Spencerport (Spencerport, N.Y.) | 16 | 20-0-1 |
| 7 | Natick (Natick, Mass.) | 7 | 17-0-0 |
| 8 | St. Anthony's (Melville, N.Y.) | 8 | 15-0-0 |
| 9 | Parkland (Allentown, Pa.) | 10 | 24-0-0 |
| 9 | Walsh Jesuit (Cuyahoga Falls, Ohio) | 11 | 18-0-1 |
| 11 | Central Valley (Spokane Valley, Wash.) | 15 | 14-0-0 |
| 12 | Collierville (Collilerville, Tenn.) | 24 | 18-5-2 |
| 13 | Loveland (Loveland, Ohio) | 14 | 20-1-0 |
| 14 | Moon Area (Coraopolis, Pa.) | 17 | 22-0-0 |
| 15 | Hingham (Hingham, Mass.) | 23 | 17-1-1 |
| 15 | American Fork (American Fork, Utah) | 21 | 19-1-0 |
| 17 | St. John's College (Washington, D.C.) | NR | 17-1-1 |
| 18 | Westfield (Westfield, N.J.) | NR | 18-0-1 |
| 19 | Clarence (Clarence, N.Y.) | NR | 18-2-1 |
| 20 | Manchester Central (Manchester, N.H.) | 25 | 18-1-0 |
| 21 | La Cueva (Albuquerque, N.M.) | 25 | 20-1-0 |
| 22 | Baylor School (Chattanooga, Tenn.) | NR | 13-0-6 |
| 23 | Eagan (Eagan, Minn.) | NR | 17-2-2 |
| 24 | Jamesville-DeWtt (DeWitt, N.Y.) | NR | 20-2-0 |
| 25 | Urbana (Ijamsville, Md.) | 18 | 14-1-1 |
Records shown are through games of Nov. 5, 2017
WEEK 10 REGIONAL POLLS
Region I | Region II | Region III | Region IV | Region V | Region VI