USA TODAY/United Soccer Coaches High School Rankings (Boys Week 8)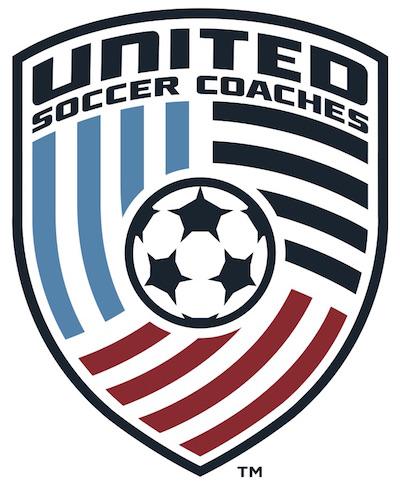 KANSAS CITY, Mo. (Via United Soccer Coaches) – United Soccer Coaches (formerly the NSCAA) and USA TODAY High School Sports released today the eighth boys and girls soccer polls in the USA TODAY/United Soccer Coaches Super 25 Fall Rankings.
St. Benedict's Prep (Newark, N.J.), 15-0-0 under head coach Jim Wandling after an 11-0 victory on Saturday over Delran, and Houston High School (Germantown, TN), 22-0-0 entering the state tournament under head coach David Wolff, once again are the No. 1 ranked teams in the boys and girls rankings, respectively.
+READ: USA TODAY/United Soccer Coaches High School Rankings (Girls Week 8)
Joining those two programs in the Top 25 are seven new schools in this week's rankings. Urbana (Ijamsville, MD), American Fork (American Fork, UT) and Hingham (Hingham, MA) all enter the girls poll, while Naperville North (Naperville, IL), Air Academy (Colorado Springs, CO), Winfield (Winfield, WV) and Bangor (Bangor, ME) occupy spots 21-24 in the boys poll.
USA TODAY/United Soccer Coaches Super 25 Fall Boys- National – Poll 8 – October 24, 2017
| Rank | School | Prev. | W-L-T |
| --- | --- | --- | --- |
| 1 | St. Benedict's Prep (Newark, N.J.) | 1 | 15-0-0 |
| 2 | Whitefish Bay (Milwaukee, Wis.) | 3 | 20-0-0 |
| 3 | Blue Valley Southwest (Overland Park, Kan.) | 4 | 15-0-1 |
| 4 | Salesianum School (Wilmington, Del.) – [] | 5 | 11-1-0 |
| 5 | E.O. Smith (Storrs, Conn.) | 6 | 10-0-0 |
| 6 | Liberty (Powell, Ohio) | 7 | 13-1-2 |
| 7 | McQuaid Jesuit (Rochester, N.Y.) | 2 | 17-0-0 |
| 8 | Boulder (Boulder, Colo.) | 8 | 12-1-1 |
| 9 | Conestoga (Berwyn, Pa.) | 9 | 17-0-1 |
| 10 | Libertyville (Libertyville, Ill.) | 10 | 16-0-2 |
| 11 | Wayzata (Plymouth, Minn.) | 11 | 17-0-2 |
| 12 | Beavercreek (Beavercreek, Ohio) | 12 | 16-0-2 |
| 13 | Cardinal Gibbons (Raleigh, N.C.) | 19 | 16-0-2 |
| 14 | La Cueva (Albuquerque, N.M.) | 15 | 14-0-4 |
| 15 | Martin Luther King, Jr. (New York, N.Y.) | 14 | 12-0-0 |
| 16 | Nauset Regional (Eastham, Mass.) | 16 | 14-1-0 |
| 17 | Delbarton School (Delbarton, N.J.) | 17 | 15-0-1 |
| 18 | Arlington (LaGrangeville, N.Y.) | 20 | 14-0-2 |
| 19 | Stillwater Area (Stillwater, Minn.) | 21 | 16-1-2 |
| 20 | Dublin Coffman (Dublin, Ohio) | 18 | 14-1-2 |
| 21 | Naperville North (Naperville, Ill.) | RV | 22-1-1 |
| 22 | Air Academy (Colorado Springs, Colo.) | RV | 15-0-0 |
| 23 | Winfield (Winfield, W.Va.) | RV | 20-1-2 |
| 24 | Bangor (Bangor, Maine) | NR | 13-0-1 |
| 25 | Peters Township (McMurray, Pa.) | 25 | 15-0-1 |
Records shown are through games of Oct. 22, 2017
Also receiving votes: Commack (Commack, N.Y.), Olathe Northwest (Olathe, Kan.), Archbishop Curley (Baltimore, Md.), Marquette University High (Milwaukee, Wis.), St. John's Prep (Danvers, Mass.), Reitz Memorial (Evansville, Ind.), Sunrise Mountain (Las Vegas, Nev.), Parkland (Allentown, Pa.), Morton (Cicero, Ill.), Brentwood (Brentwood, N.Y.), St. Francis DeSales (Columbus, Ohio), Guilford (Guilford, Conn.), Wesleyan Christian Academy (High Point, N.C.), Duluth East (Duluth, Minn.), Jesuit (Portland, Ore.), Kearny (Kearny, N.J.), Albuquerque (Albuquerque, N.M.), St. Anthony's (Melville, N.Y.)