USA to face Japan in U-20 Women's World Cup third place match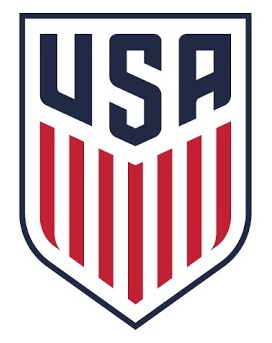 U.S. U-20 Women's National Team vs. Japan
2016 FIFA U-20 Women's World Cup Third-Place Match
National Football Stadium; Port Moresby, Papua New Guinea
Dec. 3, 2016
(Via U.S. Soccer) – The U.S. Under-20 Women's National Team will put a cap on this cycle Dec. 3 against Japan in the Third-Place Match of the 2016 FIFA U-20 Women's World Cup. Both the USA and Japan lost their semifinal matches by 2-1 scores (both in overtime) to Korea DPR and France, respectively. This will be the teams' first meeting in a U-20 WWC.
The USA will play for the first time at the 15,000-seat National Football Stadium and the match can be watched at 1 a.m. ET on FS1 and telemundodeportes.com followed by the 2016 FIFA U-20 Women's World Cup Final at 4:30 a.m. ETon FS1 and NBC Universo. France will be going for its first U-20 WWC title (after previously winning one at the U-17 level), while Korea DPR will be going for its second after winning in 2006. The USA won Group C – the most difficult group of the tournament – edging out eventual finalist France, but after mounting an epic comeback to defeat Mexico in the quarterfinal by a 2-1 score, the USA ran into a technically astute Korea DPR. The USA produced some late game heroics once again to equalize 1-1 late in the game, but a goal in the first minute of the first overtime period proved to be the USA's undoing.
+Read: USA falls 2-1 to Korea DPR in U-20 Women's World Cup semifinal
2016 U.S. U-20 FIFA WOMEN'S WORLD CUP SCHEDULE AND RESULTS
Date
Opponent
Result/(ET)
TV/Goal Scorers
Venue
Nov. 14
France
0-0 T
—
PNG Football Stadium;

Port Moresby, PNG

Nov. 17
New Zealand
3-1 W
Sanchez, Pugh, Watt
PNG Football Stadium;

Port Moresby, PNG

Nov. 21
Ghana
1-1 T
Pugh
Sir John Guise Stadium;

Port Moresby, PNG

Nov. 25
Mexico
2-1 W
Watt, Hedge
Sir John Guise Stadium;

Port Moresby, PNG

Nov. 29
Korea DPR
1-2 L (AET)
Jacobs
Sir John Guise Stadium;

Port Moresby, PNG

Dec. 3

Japan

1 a.m.

FS1, telemundo.com, FOX SportsGO, FOXSoccer2GO
National Football Stadium;

Port Moresby, PNG
2016 JAPAN U-20 FIFA WOMEN'S WORLD CUP SCHEDULE AND RESULTS
Date
Opponent
Result/ET
TV/Goal Scorers
Venue
Nov. 13
Nigeria
6-0 W
Momiki (3), Ueno (3)
Bava Park;

Port Moresby, PNG

Nov. 16
Span
0-1 L
—
Bava Park

Port Moresby, PNG

Nov. 20
Canada
5-0 W
Hasegawa (2), Ueno, Hayashi, Sugita
National Football Stadium;

Port Moresby, PNG

Nov. 24
Brazil
3-1 W
Moriya, Matsubara (2)
National Football Stadium;

Port Moresby, PNG

Nov. 29
France
1-2 L (AET)
Momiki
Sir John Guise Stadium;

Port Moresby, PNG

Dec. 3

USA

1 a.m.

FS1, telemundo.com, FOX SportsGO, FOXSoccer2GO
National Football Stadium;

Port Moresby, PNG
U.S. ROSTER BY POSITION – DETAILED
GOALKEEPERS (3): Rose Chandler (Penn State; Atlanta, Ga.), Brooke Heinsohn (New England FC; Norfolk, Mass.), Casey Murphy (Rutgers; Bridgewater, N.J.)
DEFENDERS (7): Madeline Elliston (Penn State; Omaha, Neb.), Emily Fox (FC Virginia; Ashburn, Va.), Sabrina Flores (Notre Dame; Livingston, N.J.), Ellie Jean (Penn State; Coventry, Conn.), Natalie Jacobs (Notre Dame; Coto de Caza, Calif.), Taylor Otto (UNC; Apex, N.C.), Kaleigh Riehl (Penn State; Fairfax Station, Va.)
MIDFIELDERS (7): Marley Canales (San Diego Surf; San Diego, Calif.), Katie Cousins (Tennessee; Forest, Va.), Savannah DeMelo (Beach FC; Bellflower, Calif.), Kelcie Hedge (Washington; Post Falls, Idaho), Emily Ogle (Penn State; Strongsville, Ohio), Courtney Petersen (Virginia; Canton, Mich.), Parker Roberts (Florida; Leawood, Kan.)
FORWARDS (4): Ashley Sanchez (So Cal Blues: Monrovia, Calif.), Mallory Pugh (Real Colorado; Highlands Ranch, Colo.), Jessie Scarpa (North Carolina; Lakeland, Fla.), Ally Watt (Texas A&M; Colorado Springs, Colo.)
U.S. ROSTER NOTES
Five different players have scored the USA's seven goals so far, with two each from Mallory Pugh and Ally Watt and one each from Ashley Sanchez, Kelcie Hedge and Natalie Jacobs.
Three players have assists: Jessie Scarpa, Sanchez (2) and Katie Cousins.
Mallory Pugh has 19 goals in 28 U-20 caps.
Seventeen of the 18 field players on the U.S. roster have seen action through the first five games.
The loss in the semifinal was the first in overtime for the USA in the FIFA U-20 Women's World Cup.
The USA has lost just four matches in regulation time in its history in the U-20 WWC, spanning eight competitions. Three of the losses were to Germany and one to China PR during group play in 2008 when the USA had already clinched first place in the group.
The USA defeated Korea DPR 2-1 in overtime during the quarterfinals at the 2012 U-20 FIFA Women's World Cup in Japan and lost to them in penalty kicks in the 2014 FIFA U-20 Women's World Cup quarterfinals in Canada.
The USA has played in the third-place game of the FIFA U-20 Women's World Cup on two other occasions, defeating Brazil in 2004 and losing in penalty kicks to Brazil in 2008.
Against Korea DPR in the semifinal, Natalie Jacobs got her first start of the tournament at right back. Ellie Jean, who had played right back in the four previous games, moved into right midfield and ran with fury until she was taking off in the 71st minute for Kelcie Hedge.
The goal for Natalie Jacobs against Korea DPR was just her second at the U-20 level in 20 caps.
Courtney Petersen played the entire overtime in her first action since the opening match of the tournament against France.
The USA has given up five goals in the tournament, four directly or indirectly off set plays. Korea DPR's game-winner was the first goal given up from the run of play.
The quarterfinal victory marked the sixth time in eight tournaments that the USA has made the semifinal of the FIFA U-20/U-19 Women's World Cup. (The tournament was held as a U-19 event in 2002 and 2004).
The only tournaments that saw the USA fail to reach the semis were in Germany in 2010 and in Canada in 2014 when the USA fell in penalty kicks to Nigeria and Korea DPR, respectively.
Against Mexico, U.S. head coach Michelle French made both of her substitutes after going a goal down and both players scored. Ally Watt came on for Sabrina Flores in the 73rd minute and scored her second goal of the tournament off the bench. She also scored against New Zealand just a few minutes after entering the game and now has seven U-20 international goals.
Watt has come off the bench in all four matches so far, playing 52 total minutes.
Against Mexico, Kelcie Hedge saw her first action of the World Cup when she replaced Jessie Scarpa in the 68th minute and got the game-winner, her first goal of the World Cup and fifth at the U-20 level.
With the game's opening goal against New Zealand during group play, Ashley Sanchez became the first U.S. Youth Women's National Team player to score in both a FIFA U-17 and U-20 World Cup in the same year. She scored against Paraguay and twice against Japan in group play at the 2016 FIFA U-17 Women's World Cup held in Jordan this past October.
Kristie Mewis is the only other U.S. player to score in both a U-17 and U-20 Women's World Cup, but she did it two years apart. Mewis' two goals in the FIFA U-17 Women's World Cup came in 2008 in New Zealand and her goal in the FIFA U-20 Women's World Cup came in Germany in 2010.
Sanchez's goal vs. New Zealand was her fifth at the U-20 level.
Five players have played all 480 minutes: Maddie Elliston, Casey Murphy, Emily Ogle, Taylor Otto and Kaleigh Riehl. Mallory Pugh and Ashley Sanchez have played almost the whole three games at 479 and 478 minutes, respectively.
Three of the four of the USA's starting defenders have played every minute of all four matches, with Ellie Jean moving to midfield in the semifinal and playing 71 minutes. Natalie Jacobs played all 120 minutes at right back in the semifinal.
The USA has allowed five goals in the tournament while Japan has allowed four.
Midfielder Katie Cousins did not play in the first match or the quarterfinal (due to muscle tightness), but played all 180 minutes of the final two group games and earned Player of the Match honors vs. Ghana. She started in the semifinal and played 77 minutes.
The USA entered the 2016 FIFA U-20 Women's World Cup having compiled a record of 15-4-3 over this two-year cycle in international matches. Two of the four losses were to Japan.
Team captain Mallory Pugh, in her second U-20 WNT cycle, is the most capped player on the roster with 28 U-20 international matches and the top scorer with 19 goals, but 18 players on the roster have 13 or more U-20 caps.
Pugh was the youngest player on the 2014 U-20 Women's World Cup Team, where she started all four games, and is age-eligible to play in the 2018 tournament as well.
Pugh currently has 17 caps and four goals for the full WNT, which includes her goal against Colombia in the 2016 Olympics that made her the youngest American soccer player to score in an Olympic Games.
Pugh led the team with seven goals and four assists in CONCACAF U-20 qualifying, where she won the Golden Boot as top scorer and the Golden Ball as the best player.
Thirteen players on the roster have scored international goals, including Ally Watt (7), Jessie Scarpa (6), Ashley Sanchez (5), Kelsey Hedge (5), Marley Canales (4) and Emily Fox (3).
Of the 20 players who helped the USA win the 2015 CONCACAF U-20 Women's Championship and qualify for the World Cup last December (a tournament that was held during the college season, making several players unavailable), French chose 13 for the World Cup roster. Those players are: Canales, Chandler, DeMelo, Flores, Fox, Hedge, Heinsohn, Jacobs, Otto, Pugh, Roberts, Sanchez and Scarpa.
The age cut-off date for this Women's World Cup is players born on or after Jan. 1, 1996. Eight of the 21 players selected by French were born in 1996, eight were born in 1997, four in 1998 and one in 1999. The four '98s – DeMelo, Heinsohn, Fox and Pugh, as well as Sanchez, are age-eligible for the 2018 FIFA Under-20 Women's World Cup in France.
Sanchez, who captained the USA at the FIFA Under-17 Women's World Cup in Jordan while scoring three goals, is the youngest player on the team and the only one born in 1999. Sanchez had three goals with five assists at the CONCACAF U-20 qualifying tournament and scored the game-winning goal in the championship game win against Canada.
Fourteen different states are represented, led by California with four players and Virginia with three. New Jersey and Colorado have two each.
Nine different colleges are represented on the roster, led by Penn State with five players. Notre Dame and North Carolina each have two players.
The roster includes five players who helped Penn State win the NCAA Championship in 2015 in defenders Kaleigh Riehl, Madeline Elliston and Ellie Jean, midfielder Emily Ogle, and Rose Chandler, who was a back-up 'keeper.
Just five players on the roster have yet to start college with the rest having played at least one season so far (aside from Taylor Otto, who has started college but has yet to play a college match). The players who have yet to start college are UCLA commits Mallory Pugh and Ashley Sanchez, goalkeeper Brooke Heinsohn, who is headed to Duke, midfielder Savannah DeMelo (USC) and defender Emily Fox (UNC).
Besides Pugh, two other players were on the 2014 U-20 Women's World Cup roster in defender Kaleigh Riehl and goalkeeper Rose Chandler, but neither played in the tournament.
Chandler earned the Golden Glove as the best goalkeeper during the qualifying tournament and Riehl has been a steady leader of the backline during 2016.
Goalkeepers Casey Murphy and Brooke Heinsohn, who are both 6-foot-1, are the tallest GKs to represent the USA in a Women's World Cup.
Murphy has played the most games in goal for the USA this year with 13, starting 12. Chandler has played six times this year, starting four.
The U.S. team defense has been solid enough that Murphy has made just 10 saves in the tournament, and just two in group play, but she has also been very good in the air patrolling the penalty area and cutting off some dangerous crosses. She had her busiest game of the tournament in the semifinal, making five saves and giving up two goals, but one was from the penalty spot.
Nine members of the U.S. team that won the 2015 FIFA Women's World Cup also won a U-20 Women's World Cup. They are Lori Chalupny, Ashlyn Harris and Heather O'Reilly (2002), Meghan Klingenberg, Sydney Leroux, Alex Morgan and Alyssa Naeher (2008), and Julie Johnston and Morgan Brian (2012). Current U.S. WNT players Samantha Mewis, Kealia Ohai and Crystal Dunn also won a U-20 WWC in 2012.
U.S. U-20 WNT – USA vs. Japan Pre-Game Quotes
U.S. head coach MICHELLE FRENCH
On facing Japan in the Third-Place Match:
"As a country, whether it's our women's team, the U-17 team or the U-20s, we have the utmost respect for Japan. The games are always competitive…As far as the 20s, they've been a challenge for us this cycle. Both times we've played them, we haven't been able to get a goal and we've given up a few, so I know everyone is looking forward to having the chance to play them again. They are so good at what they do, whether it's their technical ability on the ball, their defensive organization or their movements off the ball. Their positive qualities are endless. It's going to be a challenging game for us, but one I know our team will be ready to rise to the occasion and hopefully it will be a good game for those that come and watch."
"It is going to be a huge challenge for us to be patient on both sides of the ball. We have to keep possession better than we have been and defensively you have to remain very disciplined. This group of players has played Japan twice now and the results have not been very favorable for us. We said in May that we hoped we'd to see Japan again. We're not seeing them I the final, but the opportunity to still put a medial around their necks and get on the podium is something that they are really excited about."
On if she has to motivate her team for a Third-Place Match:
"They know they have to be emotionally ready for every World Cup match. Now that there's a medal on the line and this will be their last game together, I know that they will leave every ounce of energy and heart on that field for each other. If it goes our way, we'll be thrilled, and that's motivation enough. It's an internal motivation that they have as a group and it's not something that necessarily has to come from us as a staff. They'll be ready to go."
On the lessons learned for the players in this World Cup:
"The experience that the players have gained being at this World Cup is going to help them immensely whether they go back to their college environment, whether they get invited into the U-23 team or with the women at some point. The emotion that they've had to play with, the resolve that they've had to find within themselves as a group is one of the biggest thing they will take away into their next environment."
On recovering emotionally from losing the semifinal in overtime:
"The emotions that these players have felt over the last 24 hours have been pretty intense. The way that they've come out of that 24 hours and the energy and excitement that they have going into the Japan game is tremendous. They know that this is last game they will be able to play together and they are excited to step out on the field and show what they can do as a group."
U.S. defender TAYLOR OTTO:
On facing Japan in the Third-Place Match:
"We want to go out on a great note. It is going to be a great game and we're going to do everything we can to get a result. I know our whole team respects Japan greatly, but I feel like we've grown a lot as a team since we last played them and we want to go out on the field and show that."
U.S. goalkeeper CASEY MURPHY
On playing in the Third-Place Match:
"Even though we aren't playing in that final, I think that we can still grow and learn so much from the third-place game. We are going to treat it as a final and we can't wait to play our best soccer of the tournament against Japan."
On ending the cycle with the Third-Place Match:
"It's been a cycle full of ups and downs for sure, but I think every individual player has high points and low point in their careers. The fact that the 21 players here have put in so much work and we're able to get this opportunity has been an amazing experience. We are super pumped and refocused for the third-place game and even though it's not the final, we are going to leave everything on the field."
On the journey through this World Cup:
"We've been on this trip for five weeks and every day brings a new challenge, whether it be on the field or off the field, just making sure we're completely doing everything possible with recovery and nutrition. Every day we are challenging ourselves to be better in every aspect of our game. Because we focus so much on the details as a team, that's what's given us so much success over the past five weeks and we are going to continue to do that for the next 48 hours before the next game."
On the growth of the team and playing in a World Cup:
"Thinking back to our first camp and to where we are now, it's insane honestly. Some of the players have grown so much on the field and off the field as people. I'm so honored to be part of this team, and very thankful to have the opportunity to play in a world event and to wear the crest. Every day it's an honor to play for this country."
U.S. defender NATALIE JACOBS
On facing Japan in the Third-Place Match:
"For us, we are going to treat this as a World Cup Final. USA-Japan is always a huge battle and it's always going to be. Getting to play Japan at the NTC Tournament with the U-17s a while ago and coming out on top, that's a feeling that you can't get anywhere else and we definitely want to fight for that this game and get third place."
On the lessons learned for the players in this World Cup:
"This World Cup opportunity was amazing. We have so many people on this team that experienced this environment for the first time. It's super intense, super fun and you get tested in so many different areas. We faced different teams and different styles of play and you have to adapt to all different kinds of thing so it definitely was a learning experience. We had a lot of ups and downs, but we fought through them."
On the experience of the World Cup:
"I'm super proud of the team. Every time you get a chance to wear the crest it's an amazing opportunity. I think we had that in the back of our minds the whole time. Playing Mexico and coming back after being down a goal and playing North Korea and being down a goal and coming back. All those tests that really brought this team together and showed our character."
IN FOCUS: JAPAN
Japan Football Association
Head Coach: Asako Takakura
Best FIFA U-20 Women's World Cup Finish (Fourth Appearance): Third Place (2012)
USA VS. JAPAN SERIES
While the USA and Japan have had many epic matches at the senior level, this will be the first meeting between the countries at a U-20 Women's World Cup.
The teams have met twice during this cycle in friendly matches and Japan came out on top both times.
Japan beat a very jet-lagged U.S. team 5-0 on

May 27

of this year as both teams visited Papua New Guinea for a pre-World Cup test run. Japan only has five players on its World Cup roster that played in that match while 13 U.S. players who played in that match are in PNG.
The teams also met on June 2, 2015, at the NTC Invitational in Carson, Calif., with Japan winning 3-0. Twelve U.S. players who have played in this World Cup played in that match, while 11 players from Japan's 2016 World Cup roster featured in California.
JAPAN U-20 WOMEN'S WORLD CUP ROSTER:
GOALKEEPERS (3): 1-Chika Hirao (Urawa Red Diamonds Ladies), 12-Mamiko Matsumoto (Urawa Red Diamonds Ladies), 21-Natsumi Asano (Chifure AS Elfen Saitama)
DEFENDERS (8): 3-Hikaru Kitagawa (Urawa Red Diamonds Ladies), 4-Nana Ichise (Vegalta Sendai Ladies), 5-Ruka Norimatsu (Urawa Red Diamonds Ladies), 13-Hisui Haza (Nittaidai Fields Yokohama), 15-Asato Miyagawa (NTV Beleza), 16-Miyabi Moriya (InAC Kobe Leonessa), 17-Shiho Matsubara (Cerezo Osaka Sakai Ladies), 19-Yuzuho Shiokoshi (Urawa Red Diamonds Ladies)
MIDFIELDERS (7): 2-Yuki Mizutani (Univ. Tsukuba), 6-Rin Sumida (NTV Beleza), 7-Hina Sugita (InAC Kobe Leonessa), 8-Yui Hasegawa (NTV Beleza), 9-Meika Nishida (Cerezo Osaka Sakai Ladies), 14-Narumi Miura (NTV Beleza), 20-Honoka Hayashi (Cerezo Osaka Sakai Ladies)
FORWARDS (3): 10-Yuka Momiki (NTV Beleza), 11-Juri Kawano (Waseda University), 18-Mami Ueno (Ehime FC Ladies)
JAPAN NOTES:
Japan has had an interesting World Cup tournament, blowing out Nigeria (6-0) and Canada (5-0) in group play, while also falling 1-0 to Spain, but still looked dangerous in the loss. Japan then rolled past Brazil in the quarterfinal in dominating fashion (3-1 as Brazil did not score until a penalty kick in second half stoppage time) before facing France in the semifinal.
In a semifinal match that was mostly devoid of scoring chances during the first 90 minutes, France exploded with two goals in overtime just two minutes apart. Yuka Momiki added a penalty kick that was almost saved by the France goalkeeper, but it was too little too late for Japan.
Twelve of the 21 players on the Japan roster play in the top division of the women's professional league.
Seven different players have scored for Japan in the World Cup, led by forwards Yuka Momiki and Mami Ueno who have scored four goals each and eight of Japan's 15 goals. Momiki and Ueno both score hat tricks in the 6-0 win over Nigeria to open the tournament.
Yui Hasegawa and Shiho Matsubara both have two goals.
Japan's history at the FIFA U-20 Women's World Cup have been mixed, reaching at least the quarterfinals three times, yet failing to qualify on three occasions. This tournament marked Japan's second visit to the semifinal of this tournament.
Asia's performance in the U-20 Women's World cup has been both outstanding and consistent, with the Confederation earning a top-four finish during each of the last seven tournaments, missing out only at the inaugural tournament in 2002. Japan reached the quarterfinals in both 2002 and 2008. The highlight thus far was a third-place finish in 2012 as the Young Nadeshiko turned in a series of thrilling performances on home soil.
Having surprisingly failed to qualify for Canada 2014, Japan bounced back in style to win the 2015 AFC U-19 Women's Championship. Japan won all four matches on the way to the final, highlighted by a 2-0 group-stage win over Australia and a 1-0 semifinal win over Korea Republic. Japan displayed a sometimes unheralded defensive toughness in contesting 120 tense goalless minutes against Korea DPR in the final, before prevailing with a strong showing in the shootout to claim a record fourth title.
Japan's roster includes several players from the side which won the FIFA U-17 Women's World Cup Costa Rica 2014. The victorious coach from that campaign – Asako Takakura – is not the head coach of the senior National Team as well as the U-20s.
LAST TIME
On the field for the USA:
Nov. 29, 2016 – Sir John Guise Stadium; Port Moresby, Papua New Guinea
2016 FIFA U-20 Women's World Cup – Semifinal
USA 1 Jon So Yon (PK) 51; Ri Hyang Sim 91
PRK 2 Jacobs 89
Lineups:
USA : 1-Casey Murphy; 19-Natalie Jacobs, 6-Taylor Otto, 3-Kaleigh Riehl, 5-Madeline Elliston; 14-Ellie Jean (17-Kelcie Hedge, 71), 10-Emily Ogle, 20-Katie Cousins (15-Jessie Scarpa, 78), 9-Mallory Pugh (capt.), 16-Emily Fox (11-Ally Watt, 66, 8-Courtney Petersen, 91), 18-Ashley Sanchez
Subs Not Used: 2-Parker Roberts, 4-Sabrina Flores, 7-Savannah DeMelo, 12-Rose Chandler, 13-Marley Canales, 21-Brooke Heinsohn
Head Coach: Michelle French
PRK: 1-Kim Myong Sun; 3-U Sol Gyong, 5-Choe Sol Gyong (capt.), 12-Jon So Yon, 16-Ri Un Yong; 9-Ri Hyang Sim, 11-Kim Phyong Hwa (15-An Song Ok, 95), 17-Kim Un Hwa (2-Sung Hyang Sim, 66), 19-Ju Hyo Sim; 6-Wi Jong Sim (8-Choe Un Hwa, 75), 20-Kim So Hyang, (7-Ri Kyong Hyang, 75)
Subs Not Used: 4-Chae Kyong Mi, 10-Ri Un Sim, 13-Son Ok Ju, 14-Kim Jong Sim, 18-Rim Yong Hwa, 21-Ok Kum Ju
Head Coach: Hwang Yongbong