USA takes first place in 2018 Women's U-23 Nordic Tournament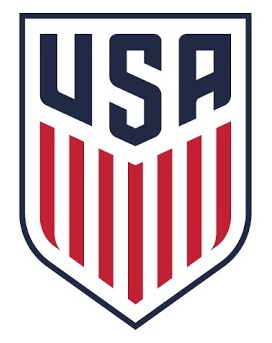 SARPSBORG, Norway (Via U.S. Soccer) – The U.S. Under-23 Women's National Team defeated host Norway, 1-0, in the final game for both teams at the Women's U-23 Nordic Tournament. The result gave the USA first place at four-team competition.
In the other match of the day, Sweden defeated England, 2-1. England finished second, Norway was third and Sweden finished fourth.
The USA could have won the tournament with a draw, but a goal from Clemson University defender Samantha Staab, the only non-professional on the roster, was good enough to secure the victory.
+READ: U.S. U-23 WNT shuts out Sweden 2-0 in Nordic Tournament opener
In the 22nd minute, North Carolina Courage forward Darian Jenkins was fouled outside the penalty box on the left flank. Sky Blue FC forward Savannah McCaskill's sent a free kick into the six-yard box and Staab headed it home into the far post.
Goals were hard to come by among the four teams, which scored nine times over the six games.
U.S. head coach B.J. Snow took a roster to Norway that featured 22 professional players, including 12 from the National Women's Soccer League. Eight NWSL players got starting nods against Norway along with two European-based players and Staab, who is a senior for the Tigers.
– U.S. Under-23 Women's National Team Match Report –
Match: U.S. U-23 Women's National Team v. Norway U-23 WNT
Date: September 3, 2018
Competition: Women's U-23 Nordic Tournament
Venue: Sarpsborg, Stadium; Sarpsborg, Norway
Weather: 68 degrees, sunny
Scoring Summary:    1          2          F
USA                             1          0          1
NOR                            0          0          0
USA – Samantha Staab (Savannah McCaskill)                                             22nd minute
Lineups:
USA: 1-Jane Campbell, 4-Schuyler DeBree, 18-Maddie Bauer, 3-Samantha Staab (5-Rachel Bloznalis, 88), 2-Mallory Eubanks, 13-Morgan Andrews (10-Brianna Visalli, 57), 8-Andi Sullivan (capt.), 6-Haley Hanson, 7-Imani Dorsey (17-Rachel Hill, 57), 25-Savannah McCaskill (9-Ashley Hatch, 65; Jaycie Johnson, 88), Darian Jenkins (19-Summer Green, 46)
Unused Subs: 11-Toni Payne, 12-Casey Murphy, 14-Jaycie Johnson, 15-Deja Davis, 16-Megan Buckingham, 23-Carlyn Baldwin
Head Coach: B.J. Snow
NOR: 1-Aurora Mikalsen (12-Oda Marie Hove Bogstad, 46), 14-Marit Bratberg Lund (5-Andrine Tomter, 46), 3-Tuva Hanson, 13-Sarah Lilleberg Suphellen, 2-Ingrid Elvebakkan, 6-Therese Asland (capt.) (21-Karoline Heimvik Haugland, 70), 22-Andrea Willmann, 11-Rakel Engesvik (15-Sara Eggesvik, 46), 19-Andrea Norheim (18-Ingrid Byroygard Kvernvolden, 81), 10-Sophie Roman Haug (20-Emilie Nautnes, 64), 17-Svanhild Sand
Unused Subs: 8-Benedikte Birkelund, 9-Vilde Hasund, 16-Kristina Grondal
Head Coach: Alexander Straus
Stats Summary: USA / NOR
Shots: 3 / 2
Shots on Goal: 2 / 2
Saves: 2 / 1
Corner Kicks: 3 / 0
Fouls: 6 / 14
Offside: 9 / 0
Misconduct Summary:
USA – Ashley Hatch (caution)            72nd minute
NOR – Svanhild Sand (caution)         80
Officials:
Referee: Lovisa Johansson (SWE)
AR1: Asa Olsson (SWE)
AR2: Ayze Bozkurt (SWE)
4th Official: Ingvild Aarland (NOR)
2018 Women's Under-23 Nordic Tournament Final Standings
| | | | | | | | | |
| --- | --- | --- | --- | --- | --- | --- | --- | --- |
| Team | GP | W | L | T | GF | GA | GD | Pts. |
| USA | 3 | 2 | 0 | 1 | 3 | 0 | +3 | 7 |
| ENG | 3 | 1 | 1 | 1 | 2 | 2 | 0 | 4 |
| NOR | 3 | 1 | 2 | 0 | 2 | 2 | 0 | 3 |
| SWE | 3 | 1 | 2 | 0 | 2 | 5 | -3 | 3 |