USA loses 1-0 to Panama in CONCACAF U-20 Championship opener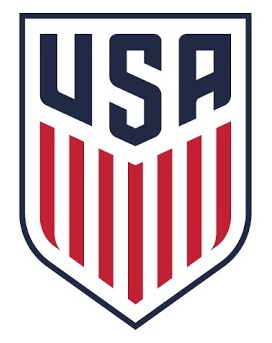 TIBÁS, Costa Rica (Via U.S. Soccer) – The U.S. Under-20 Men's National Team pushed heavily for a second half equalizer before falling 1-0 to Panama by virtue of Leandro Ávila's deflected effort in the 37th minute in its opening match of the 2017 CONCACAF U-20 Championship.
The first half largely lacked opportunities for both sides until Ávila collected the ball in the area, turned inside and saw his shot deflect off Marlon Fossey before floating inside the top right corner to give Los Canaleros a 1-0 half-time advantage.
Playing up a man after Panama's Justin Simons was shown a straight red card for a late challenge on Tyler Adams in the 18th minute, the U.S. pushed things early on in the second half when Jeremy Ebobisse's header clanged off the crossbar in the 48th minute.
With Panama content to pack the area in defense of their 1-0 lead, the U-20 MNT found it hard to break through, but came close again when a Justen Glad laser was pushed out for a corner kick in the 82nd minute before Panama 'keeper Charles Taylor smothered Ebobisse's 88th minute effort on the goal line to preserve the 1-0 result.
The U-20 MNT plays its second group stage match against Haiti, on Tuesday, Feb. 21 at Estadio Nacional de Costa Rica in San Jose (5:30 p.m. ET; UDN, CONCACAF Facebook Page). Haiti defeated St. Kitts and Nevis 5-1 in Saturday's first Group B match.
Social: Twitter (@ussoccer_ynt;@ussoccer_esp);Facebook; Instagram
Goal Scoring Rundown:
PAN – Leandro Ávila (Ronaldo Córdoba), 37th minute: Going against the run of play, Panama got on the board towards the end of the first half when Ronaldo Córdoba swung a looping ball into the box for Leandro Ávila. The Panama forward took it down with his knee before cutting back inside and curling an effort that took a slight deflection off USA defender Marlon Fossey and into the top right corner.
USA 0, PAN 1 [WATCH ] FINAL
Key Saves and Defensive Stops
USA – Marlon Fossey, 15th minute: The first clear-cut opportunity came on the quarter-hour mark when Leandro Ávila broke through down the right and sent a penetrating ball into the box for Ronaldo Córdoba only to have Marlon Fossey slide through to clear the ball out for a corner kick.
USA – Tommy Redding, 25th minute: As the U.S. worked to move the ball forward, pressure from Andrés Andrade forced a turnover at the back, allowing the San Francisco FC winger a free run up the left where he centered looking for Córdoba, only to have the cross well-read by Tommy Redding who calmly cleared to safety.
PAN – Crossbar, 48th minute: Looking for the equalizer right out of halftime, Marlon Fossey quickly threw the ball in for Eric Palmer-Brown who laid off for Brooks Lennon just outside the box. Lennon then swung a cross to the six-yard box where Jeremy Ebobisse's header beat Charles Taylor, but careened off the cross bar before being cleared.
PAN – Charles Taylor, 80th minute: Continuing to press for the equalizer, the U.S. had a sustained period of possession and moved the ball around just outside the penalty area before Justen Glad unleashed a low rocket from 22 yards that saw Taylor dive to palm it out for a corner kick.
PAN – Charles Taylor, 87th minute: Still full of steam, Fossey paraded up the right side, sending a long cross for Sebastian Saucedo at the back post where the Real Salt Lake midfielder centered for Jeremy Ebobisse whose first-time shot was smothered on the goal line by Taylor.
NOTES:
With the result, Tab Ramos moves to 8-3-1 all-time in CONCACAF U-20 Championship play
The USA U-20s moves to 3-2-0 all-time vs. Panama in U-20 World Cup Qualifying
Panama played a man down after midfielder Justin Simons was shown a straight red card in the 18th minute for a late challenge on USA midfielder Tyler Adams.
– U.S. Under-20 Men's National Team Match Report –
Match: U.S. U-20 Men's National Team vs. Panama
Date: Feb. 18, 2017
Competition: 2017 CONCACAF U-20 Championship – Group B
Venue: Estadio Ricardo Saprissa; Tibas, Costa Rica
Kickoff: 3:30 p.m. ET
Attendance: TBA
Weather: 77 degrees; partly cloudy
Scoring Summary: 1 2 F
USA                        0 0 0
PAN                        1 0 1
PAN – Leandro Ávila (Ronaldo Córdoba)            37th minute
Lineups:
USA: 1-Jonathan Klinsmann; 2-Marlon Fossey, 4-Tommy Redding (7-Eryk Williamson, 69), 6-Justen Glad, 3-Danny Acosta; 17-Brooks Lennon, 5-Erik Palmer-Brown (Capt.), 10-Luca De La Torre (19-Coy Craft, 69), 11-Sebastian Saucedo; 9-Jeremy Ebobisse, 8-Tyler Adams (18-Emmanuel Sabbi, 31)
Subs not used: 12-JT Marcinkowski, 13-Auston Trusty, 14-Aaron Herrera, 15-Jonathan Gonzalez, 16-Jeremiah Gutjahr, 20-Jonathan Lewis
Head coach: Tab Ramos
PAN: 12-Charles Taylor; 20-Josue Vergara (13-Jorge Gutiérrez, 90+3), 6-Javier Rivera (Capt.), 2-Jiovany Ramos, 3-Andrés Andrade; 11-Justin Simons, 5-Ricardo Ávila, 14-José Tejada, 17-Leandro Ávila (18-Isidoro Hinestroza, 79); 8-Cristian Martínez (16-Yair Jaen, 72), 9-Ronaldo Córdoba
Subs not used: 1-Aldo Ciel, 7-Chamell Asprilla, 10-Andrés Peñalba, 19-Oliver Beckles
Head coach: Nelson Gallego
Stats Summary: USA / PAN
Shots: 9 / 10
Shots on Goal: 2 / 2
Saves: 1 / 2
Corner Kicks: 6 / 5
Fouls: 22 / 16
Offside: 2 / 1
Misconduct Summary:
PAN – Justin Simons (sent off)             18th minute
USA – Luca de la Torre (caution)           41
PAN – Cristian Martínez (caution)          45+1
USA – Sebastian Saucedo (caution)      74
Officials:
Referee: Armando Castro (HON)
Assistant Referee 1: Melvin Cruz (HON)
Assistant Referee 2: Geovany Garcia (SLV)
4th Official: Melvin Matamoros (HON)